EdjPro EPA04
Ideal for light precast panels from 100mm thick
The EdjPro EPA04 Edge Lifting System is the smallest anchor in the EdjPro range. The narrow system components provide a Working Load (WLL) of 4 tonnes in tension for panels as thin as 100mm. All components are designed around the thin EPA04 anchor to provide the maximum possible concrete cover while ensuring the required clearance to the surrounding concrete. This avoids concrete spalling during the introduction of shear loads.
Reliable
All the benefits of the established EdjPro system with a narrow 4T WLL anchor & recess for thin panels from 100mm.
Strong
Up to 4T WLL when used with a 12mm tension bar.
Versatile
The EdjPro clutch and EPA04 provide high performance for edge lifting in the factory, during transportation and erection.
Safe
Anchor code, WLL and batch number are clearly visible when cast into concrete.
Complies with the requirements of AS3850.1:2015.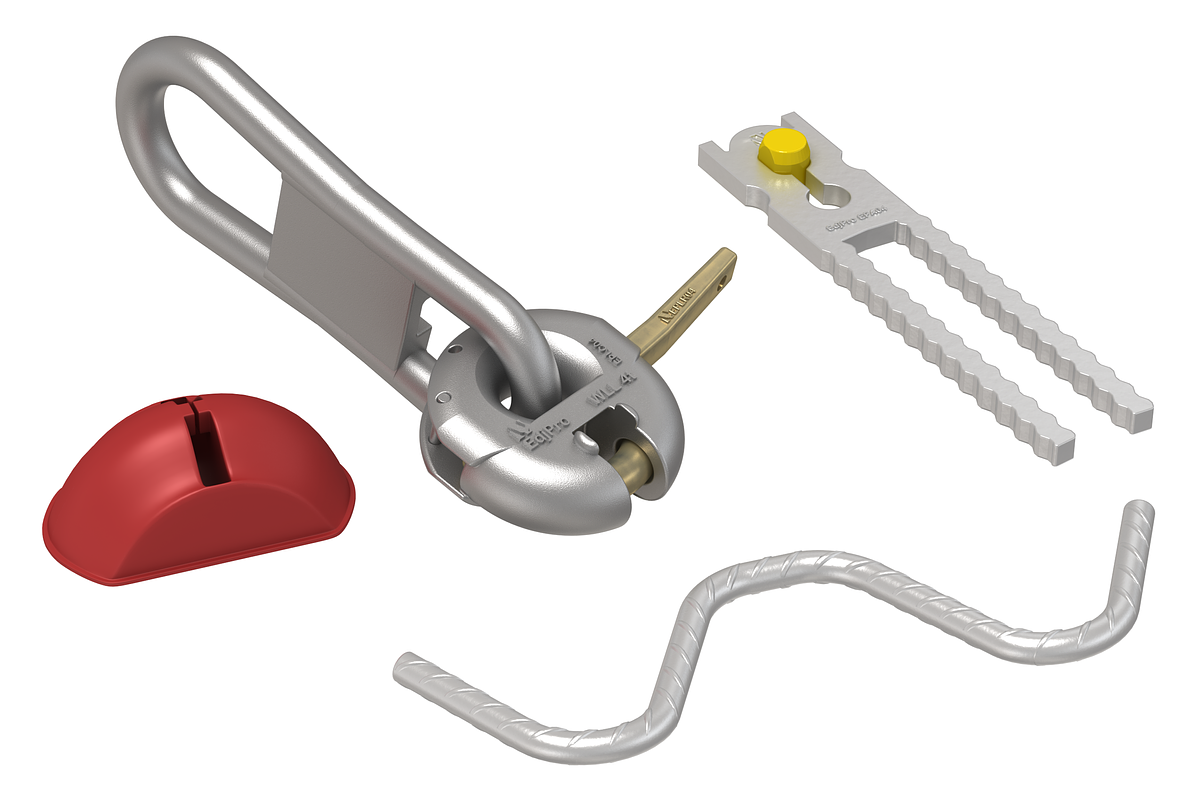 As a future-oriented, innovative company, Leviat focuses on the ever-changing requirements of the industry, and our latest development combines the portfolio of Ancon and Halfen Tension Systems to ensure we meet the individual requirements of our customers.
Leviat showcased some of Australia's most trusted and innovative connecting, fixing and anchoring solutions at Sydney Build 2022.