Façade Anchor Systems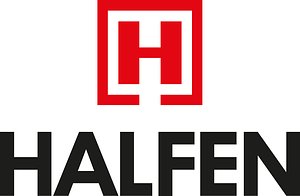 Leviat is the exclusive distributor of HALFEN fixings in Australia.
For more information on the full product range, please consult HALFEN technical literature which is available to download here or alternatively discuss your project needs with a Leviat representative.
FPA Precast Panel Anchors
This façade hanging system is used to tie thin precast concrete façades back to the main structure of the building.
FPA
It consists of a vertically adjustable threaded rod, a lower section cast into the concrete panel (with or without horizontal adjustment), and a spacer bar to allow adjustments in cavity size.
This product can be used with HALFEN HTA cast-in channels. Additional accessories of this product include bolts, turnbuckles, ties and plates.
More product information is available in the HALFEN Concrete Façade Anchor Systems literature:
As a future-oriented, innovative company, Leviat focuses on the ever-changing requirements of the industry, and our latest development combines the portfolio of Ancon and Halfen Tension Systems to ensure we meet the individual requirements of our customers.
Leviat showcased some of Australia's most trusted and innovative connecting, fixing and anchoring solutions at Sydney Build 2022.