Ancon LinkPro Lifting Loops
LinkPro is a range of fibre-cored/steel-cored lifting loops to facilitate the safe and efficient handling of precast and prestressed reinforced concrete units, including bridge and shell beams.
Download the Ancon LinkPro brochure for full technical information.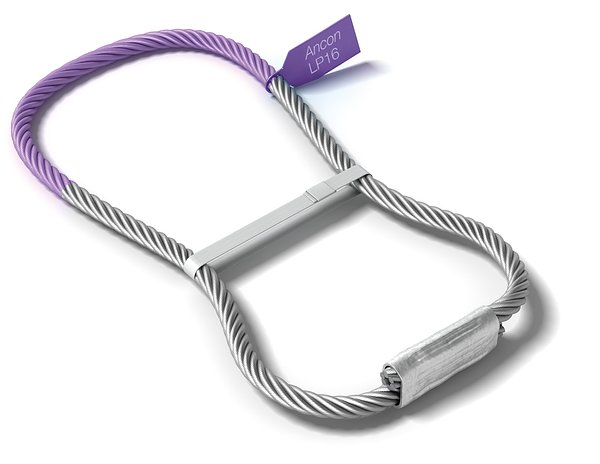 Safe, reliable, fully engineered solution
Suitable for axial and diagonal lifting
Colour coded tag for WLL visual check
Manufactured from corrosion resistant galvanised steel
No specialist lifting clutches or equipment required
No recess formers required
Suitable for use with standard lifting hooks/shackles
Ideal for the civil engineering industry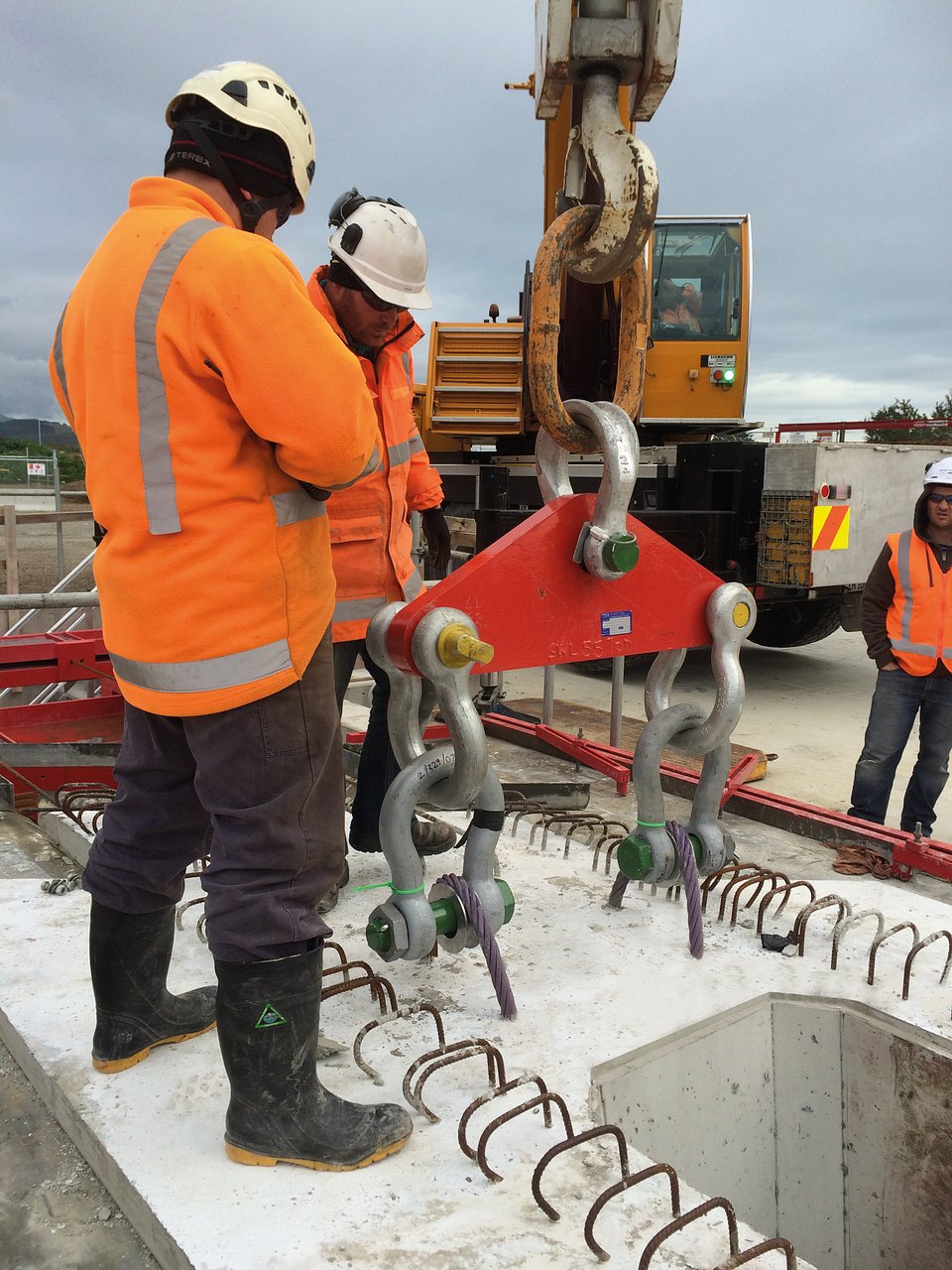 System Components
Each LinkPro loop is manufactured from galvanized, high strength, 1770MPa grade fibre-cored/steel-cored steel wire rope, joined with a swaged ferrule and fitted with a colour coded tag detailing the product code, working load limit (WLL) and batch number. A painted section, designed to be left exposed after installation, provides a visual check that the correct embedment depth has been achieved.
LinkPro is available in a range of sizes with a Working Load Limit from 4.0 tonnes to 57.0 tonnes. Other sizes are available upon request.
When lifting with large LinkPro sizes (LP20 and above) Leviat recommends lifting with Ancon Thimbles so the correct radius is on the loop to ensure safe lifting.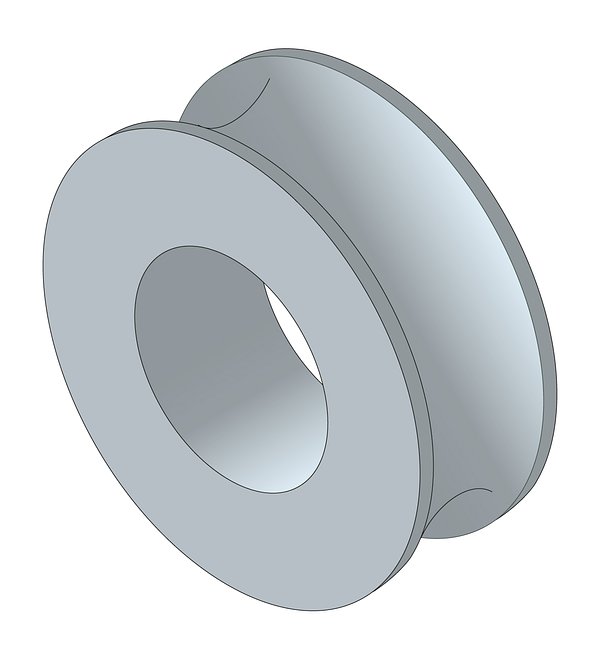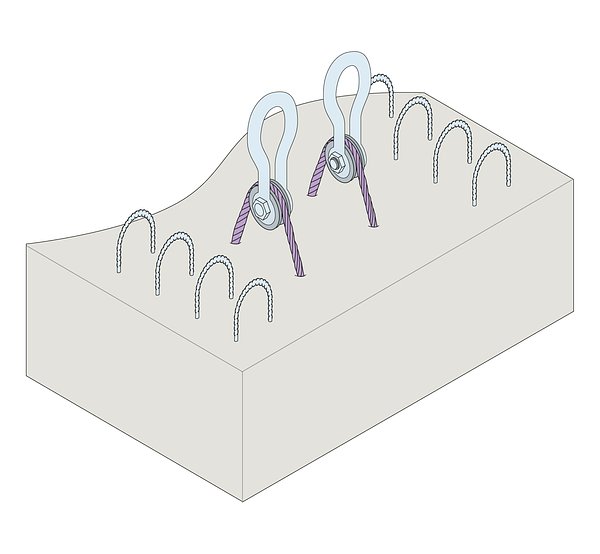 System Benefits
Ancon LinkPro provides a safe, reliable, fully engineered solution to the issues of handling the size and scale of precast concrete units used in the civil engineering sector. LinkPro is easily installed, without recess formers, ready for direct connection to standard lifting hooks and shackles.
These lifting loops are suitable for axial and diagonal lifting, with a maximum sling angle of 60°, from manufacture until final installation of the precast concrete element. The multi-stranded, fibre-cored construction of LinkPro features small diameter outer wires which generate low bending stresses when loaded. The minimum ratio between the diameter of the lifting device D (e.g. hook) should be at least 3.5 times the rope diameter d (D/d ≥ 3.5). Ancon thimbles should be used when lifting with a shackle with a smaller diameter pin.
Contact Leviat for engineered lifting design guidance.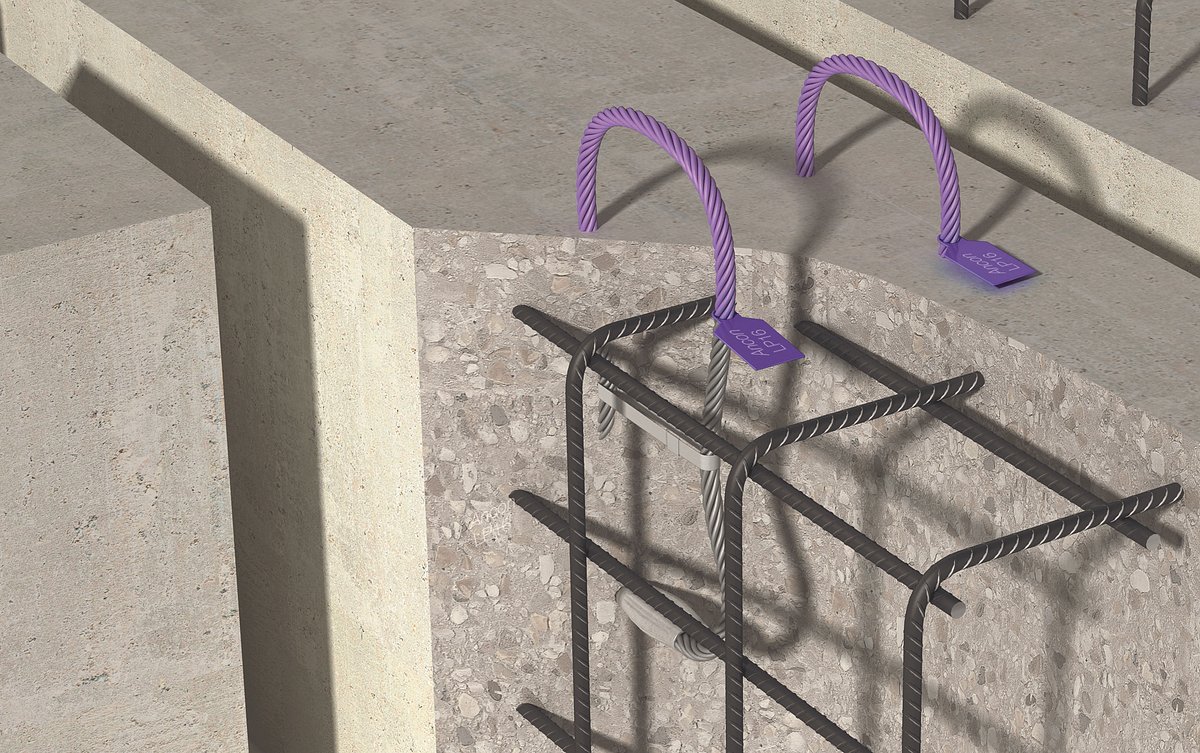 Design Considerations
LinkPro applications should be engineered to meet the requirements of relevant standards, e.g. AS3600, AS3850 for building elements, AS5100 for bridge elements and TMR MTRS73 for prestressed concrete members, taking into consideration the rigging, element dimensions, weight, concrete strength, reinforcing etc.
Download the Ancon LinkPro brochure for full technical information.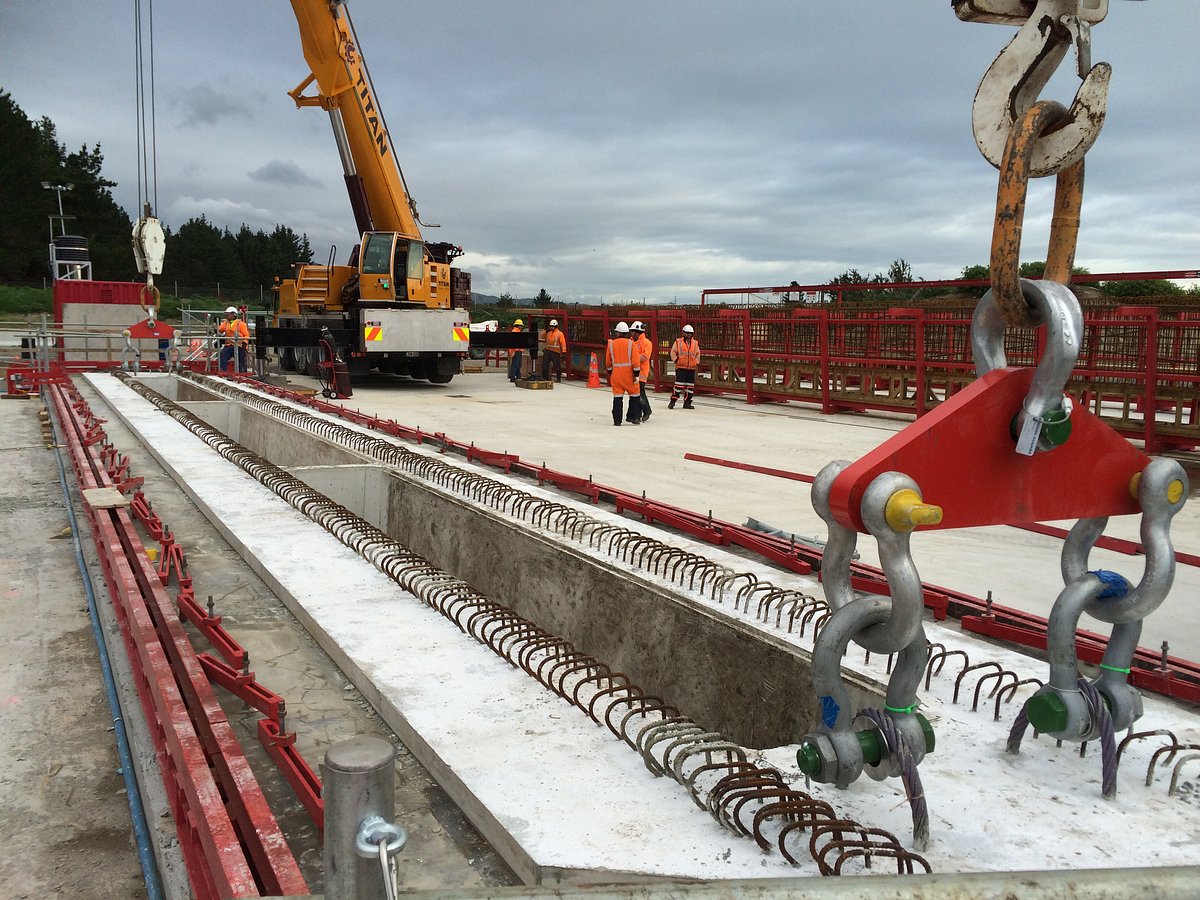 As a future-oriented, innovative company, Leviat focuses on the ever-changing requirements of the industry, and our latest development combines the portfolio of Ancon and Halfen Tension Systems to ensure we meet the individual requirements of our customers.
Leviat showcased some of Australia's most trusted and innovative connecting, fixing and anchoring solutions at Sydney Build 2022.