Ancon QwikBrace Anchor System
Ancon QwikBrace is a high strength anchor system, featuring continuously-rolled Unicoil™ bars, for the bracing of precast wall panels.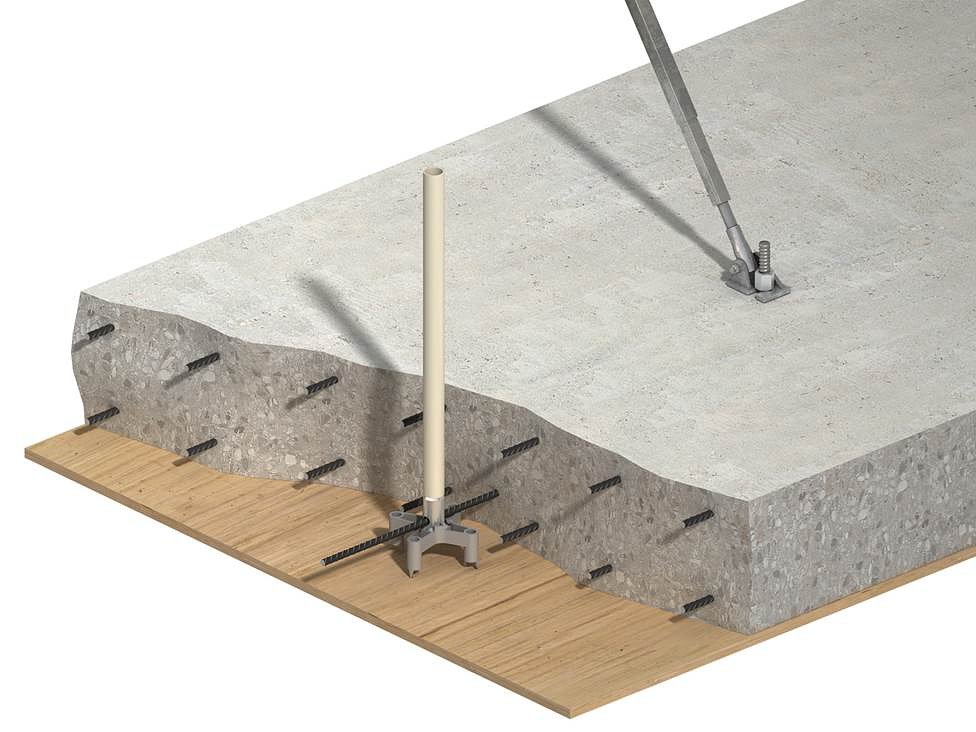 Ancon QwikBrace system components include:
Ancon Precast Chair (ref. PC125)
QwikBrace Void Tube, length 6m (ref.UCQBT)
Unicoil™ QwikBrace Bar, available lengths 300mm, 600mm, 1,000mm and 5,800mm (refs. UCQBB34300,
UCB16600, UCQBB341000, UCQBB345800)
Unicoil™ Nut (ref. UC16HN)
Unicoil™ QwikBrace Threaded Insert, length 96mm (ref. UCQB3496Z)
Ideal for applications where high strength cast-in anchorage for the fixing of a slot-footed wall brace is required, the Ancon QwikBrace is also suitable for anchoring safety barriers, handrails and other site fixtures.
Performance
The smooth continuously-rolled Unicoil™ bar is easier to engage and faster to install than standard metric threaded systems; manufactured from high manganese alloy steel, it is stronger than N16 reinforcing bar. ¾" Unicoil 16 bar has a characteristic ultimate tensile strength of 156kN and a shear strength of 96kN.
With a bearing area over four times the area of the bar, the QwikBrace Ferrule is a headed anchorage that exceeds the requirements of AS3600:2009 and AS3850.1:2015.
Tightening Torque
Unlike expansion anchors, QwikBrace systems do not rely on tightening torque to prevent pull-out. To minimise loosening of the QwikBrace system under wind loads, nuts should be tightened to a torque of 100Nm or snug tightened and turned a further 1/3rd of a turn.
Leviat recommends the use of a calibrated torque wrench to limit the torque during the installation. Higher installation torques can damage the bar, the threaded insert or the surrounding concrete.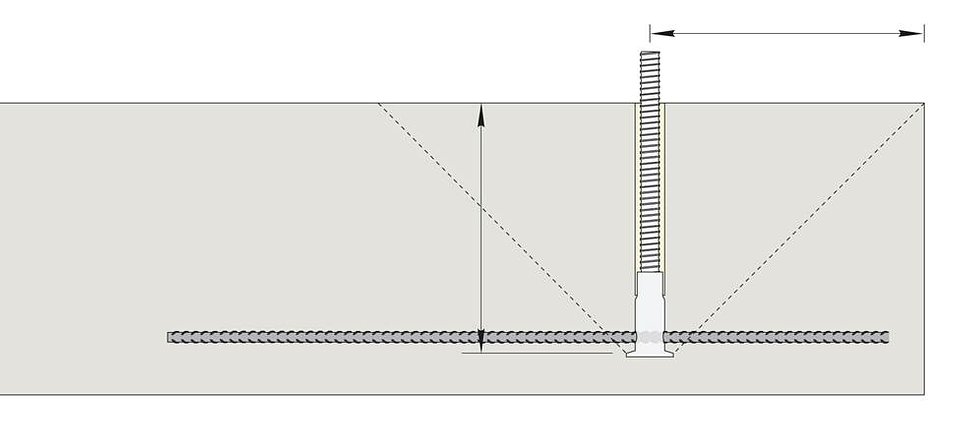 Edge Distances
Where possible, QwikBrace anchors should be located well away from edges at edge distances exceeding the recommended distances are available from the technical literature. Where anchors are to be located closer than the critical edge distance, refer to Leviat for guidance.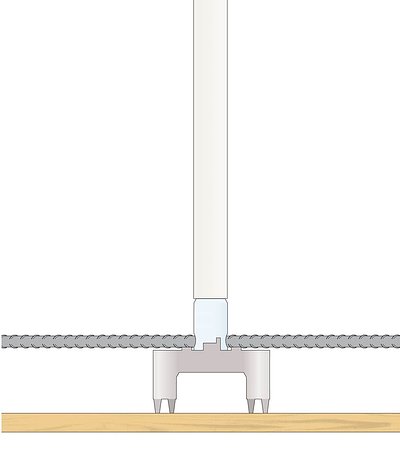 Installation
Step 1
The precast chair, threaded insert and tube is assembled squarely on the formwork. Reinforcement is located and the concrete is poured. The tube is left proud of the slab to identify the fixing location and show that the assembly remained perpendicular during casting.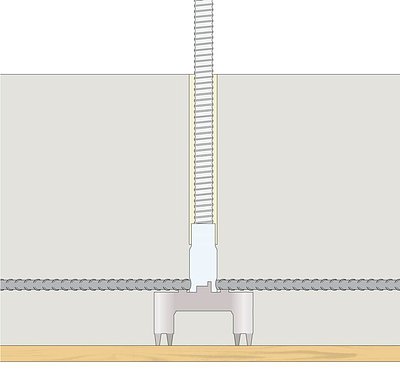 Step 2
The tube is cut off flush with the slab and the Unicoil bar is passed through the void and screwed into the ferrule. The Unicoil nut secures the fixture in place. The bar and nut are re-useable.
As a future-oriented, innovative company, Leviat focuses on the ever-changing requirements of the industry, and our latest development combines the portfolio of Ancon and Halfen Tension Systems to ensure we meet the individual requirements of our customers.
Leviat showcased some of Australia's most trusted and innovative connecting, fixing and anchoring solutions at Sydney Build 2022.