About Us
We are Leviat. We are Ready.
Leviat, a CRH company, is a global leader in connecting, fixing, lifting and anchoring technology for the construction industry. We imagine, model and make engineered products and innovative construction solutions.
Leviat unites the expertise, skills and resources of CRH's construction accessories companies in a single global organisation. By combining our strengths, we are more flexible and responsive to evolving customer needs.
Leviat's engineered products and innovative construction solutions are used in a variety of market segments from residential to infrastructure, enabling users to build better, stronger, safer and faster. The company employs 3,000 people at 60 locations in North America, Europe, Asia and Australasia.
From the safe handling of precast concrete elements and highly engineered concrete connections, to the support of architectural façades and innovative ways to improve thermal and acoustic performance, there are few areas of a structure that are not improved by our construction solutions. In addition to new-build construction, our competencies extend to structural repair systems for renovation work and flexible framing solutions for industrial applications.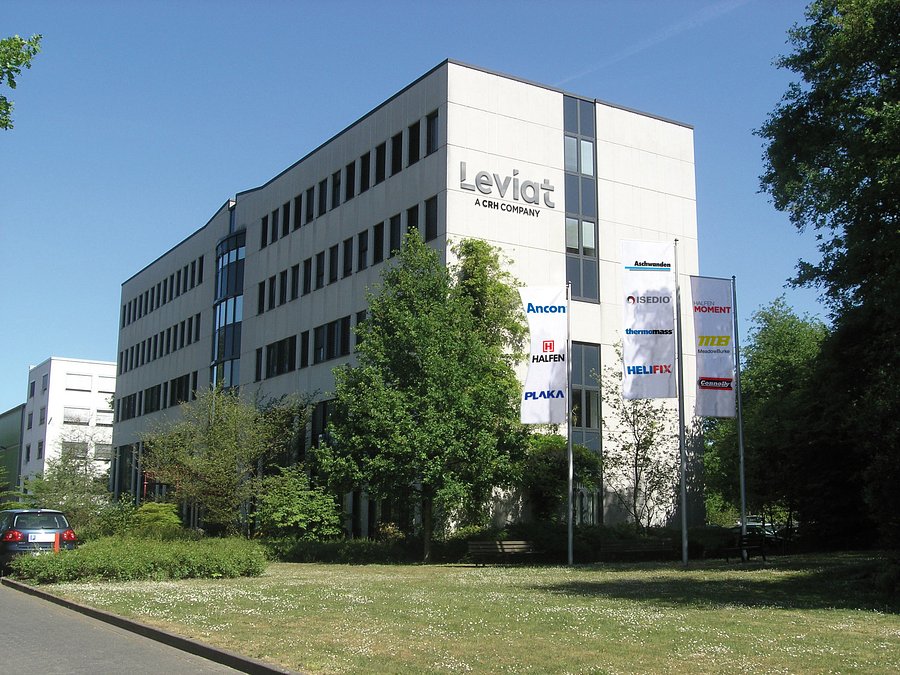 Our Product Brands
Leviat is the home of Ancon, Connolly, Isedio, HALFEN, Helifix and many more trusted product brands.
Ancon has transitioned to a product brand within Leviat's comprehensive product portfolio. This means the branded products you know and trust, such as Ancon MBT Couplers, Ancon DSD Shear Load Connectors and Ancon MDC masonry support etc are all still available from us, and with even greater company resources behind them, these products will continue to be developed and improved.
Technical Support Services
Furthermore, as Leviat, we will continue to provide the first-class technical design assistance that you value from us at every stage of a project, from initial planning to installation and beyond.
Ancon Product Range
Our Ancon range of steel components provide strength and stability to buildings and structures around the world. Trusted for their integrity, reliability and compliance, Ancon steel fixings are precision-manufactured to perform in the most demanding concrete and masonry applications.
Products include engineered concrete connections such as shear load connectors and reinforcing bar couplers, masonry support and restraint systems and lifting, fixing and anchoring products for precast applications.
Leviat applies its technical expertise to create the most efficient, cost-effective and high-performance Ancon components for construction projects, including architecturally ambitious high-rise developments, landmark sporting stadia and major infrastructure schemes, such as bridges and tunnels.
Read more about Leviat at Leviat.com
As a future-oriented, innovative company, Leviat focuses on the ever-changing requirements of the industry, and our latest development combines the portfolio of Ancon and Halfen Tension Systems to ensure we meet the individual requirements of our customers.
Leviat showcased some of Australia's most trusted and innovative connecting, fixing and anchoring solutions at Sydney Build 2022.