Ancon EdjPro System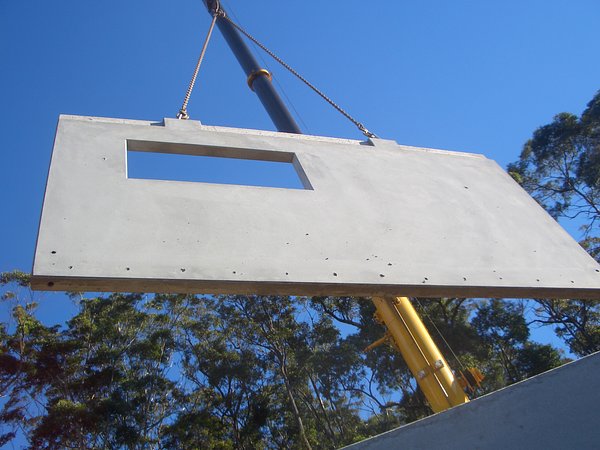 Edge-Lifting Systems for Factory-Cast Panels
The Ancon EdjPro system was specifically developed to eliminate cracking and spalling around edge anchors. It is ideal for lifting thin factory cast panels where a high finish is required, typically visible and exterior walls.
Use of the EdjPro system will ensure panels remain in their perfect factory-cast condition, avoiding remedial work and lowering overall costs.
The Ancon range of edge lifting systems consists of four lifting anchors with working load limits of 4, 8.5, 10 and 15 tonnes in tension. Each system type includes the anchor, clutch and recess former needed for the safe, fast and efficient handling of a wide range of precast concrete items during manufacture, transport and installation.
EdjPro lifting anchors work in conjunction with tension bars to provide the optimal tension capacity. The anchors are optimised to provide the maximum shear capacity to avoid cracking while de-moulding at low concrete strength.
Why EdjPro?
Designed and tested to meet requirements of AS 3850:2015

4 load ranges with 4, 8.5, 10 and 15 tonnes WLL cover all applications

Thin anchor and clutch design provides maximum clearance to avoid cracking and spalling

Anchors feature removable rubber plugs to prevent concrete setting in the lifting hole

Recess formers fit like a glove, providing a gap between the anchor and concrete

Anchors and clutches clearly marked with WLL and batch number

No site delays to wait for cleaning of clogged hole

Clutches are clear of the concrete edge with a safer locking ring design

Clutches are compatible with previous anchor versions
The Ancon EdjPro Range
| Anchor CODE | System Colour | Compatible clutch CODE | Compatible recess CODE | Head style | Maximum WLL (tonnes) |
| --- | --- | --- | --- | --- | --- |
| EPHIMax | Green | EPLCMax | EPRFMax | HI | 15 |
| EPNA10 | Green | EPLCMax | EPNRF10 | Classic flat | 10 |
| EPHIMini | Purple | EPLCMini | EPRFMini | HI | 8.5 |
| EPA04 | Silver | EPLC04 | EPRF04 | Classic flat | 4 |
NEW: Ancon EdjPro EPHI Range
The Ancon EdjPro EPHI range offers ultra-slim, high load edge lifting solutions for thin precast concrete elements. Our range has been specifically designed for the Australian construction industry and includes the EdjPro EPHIMax, which allows two-point lifts of precast panels of up to 21.7 tonnes, and the EdjPro EPHIMini, which is suitable for panels up to 12.3 tonnes when lifted with 2 anchors and incorporating a sling angle of 60 degrees.
As a future-oriented, innovative company, Leviat focuses on the ever-changing requirements of the industry, and our latest development combines the portfolio of Ancon and Halfen Tension Systems to ensure we meet the individual requirements of our customers.
Leviat showcased some of Australia's most trusted and innovative connecting, fixing and anchoring solutions at Sydney Build 2022.