Wall Starter Systems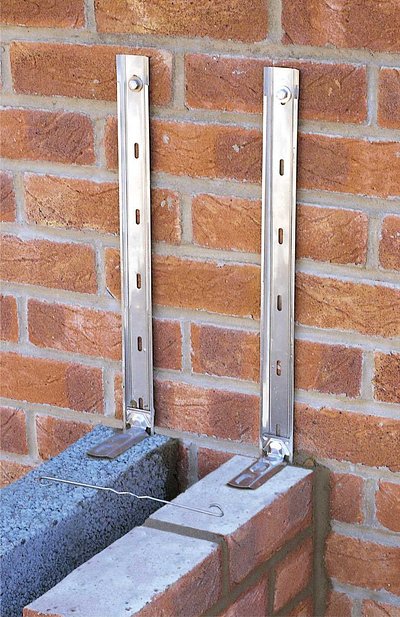 Ancon Staifix Universal Wall Starter System
This system includes all necessary fixings to join a single skin of masonry, 2400mm high, to an existing wall. Each pack includes 2 fixing strips, 5 plugs, 5 washers, 5 screws and 10 wall ties. Suitable for wall widths from 60mm to 250mm, this system provides a design shear strength of up to 4.0kN over a height of 2400mm. Wall Ties slide within the fixing strip to course with the bed joints of any masonry unit.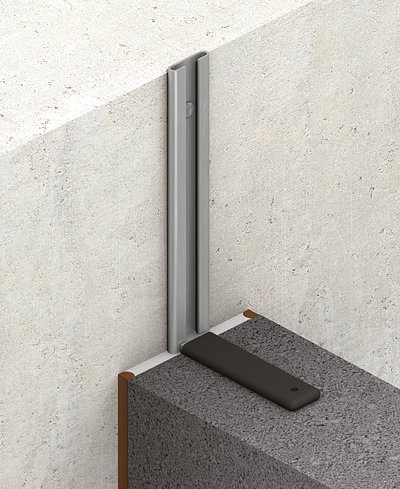 36/8 Wall Extension System
The system can be supplied with either SP36 ties or, where longitudinal movement must be accomodated at the joint, PP36 ties complete with debonding sleeves. The system is available as a kit comprising a length of 36/8 Channel 2320mm long, ten ties and ten plugs and screws.
As a future-oriented, innovative company, Leviat focuses on the ever-changing requirements of the industry, and our latest development combines the portfolio of Ancon and Halfen Tension Systems to ensure we meet the individual requirements of our customers.
Leviat showcased some of Australia's most trusted and innovative connecting, fixing and anchoring solutions at Sydney Build 2022.