Durability Rating
Material selection is based on the distance of the structure from the coast and whether that coast opens to a sheltered bay or breaking surf.
AS 2699 and AS 3700 categorise these areas into zones R1 to R4. Grade 304 stainless steel ties are suitable for durability exposure classification R1, R2 and R3. Grade 316 ties are suitable for R1, R2, R3 and R4.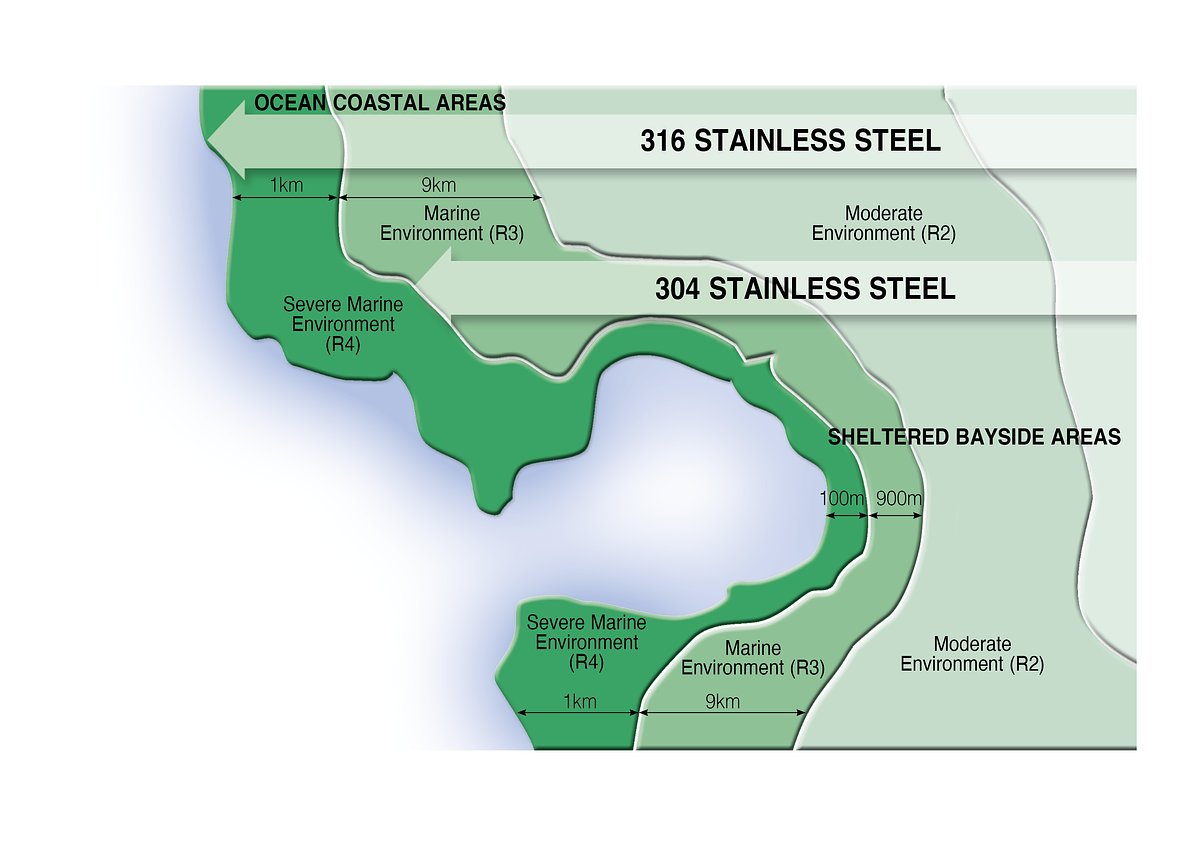 As a future-oriented, innovative company, Leviat focuses on the ever-changing requirements of the industry, and our latest development combines the portfolio of Ancon and Halfen Tension Systems to ensure we meet the individual requirements of our customers.
Leviat showcased some of Australia's most trusted and innovative connecting, fixing and anchoring solutions at Sydney Build 2022.