Ties for Cavities over 150mm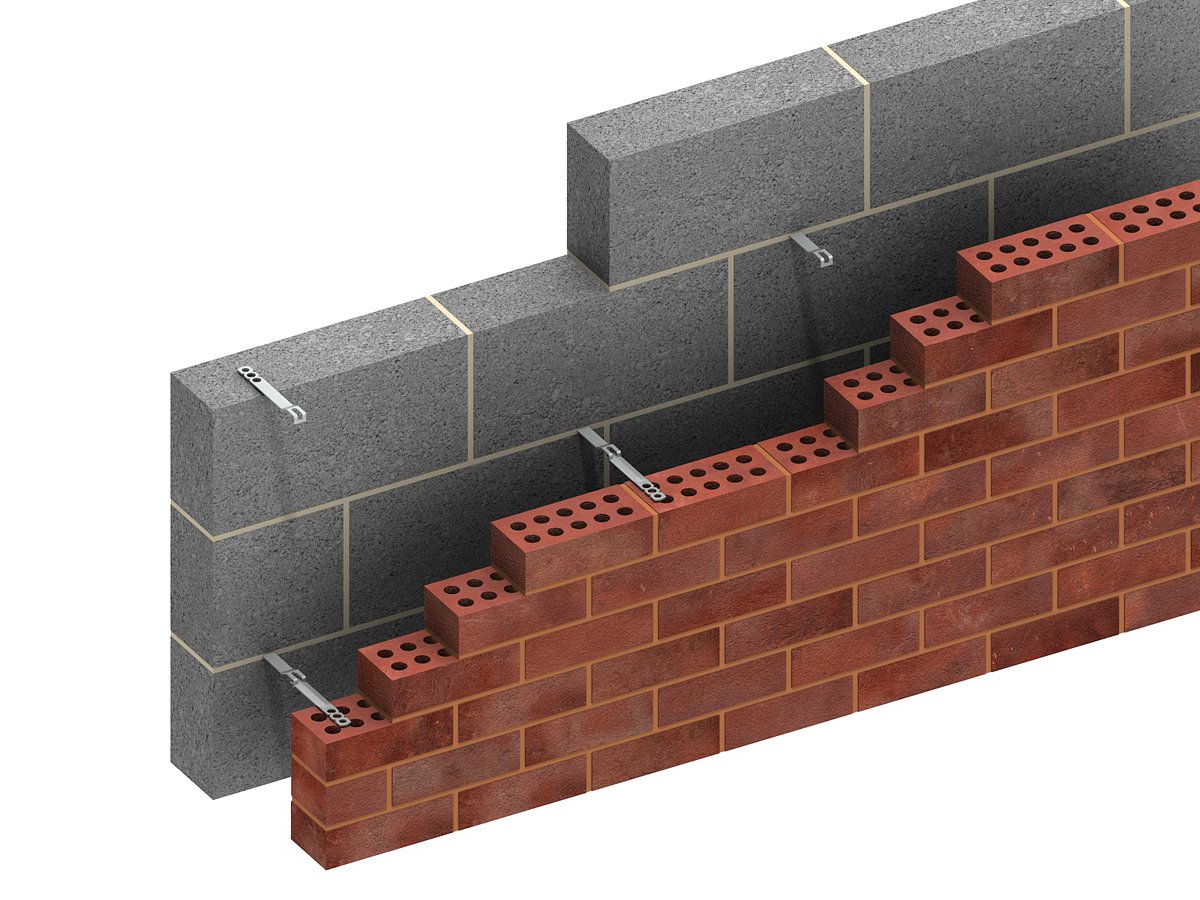 Ancon Two Part Tie
The Ancon Two-Part Tie is designed to overcome the problems associated with installing long ties.
Cavities exceeding 150mm require ties in a length that can be difficult to balance and keep horizontal during installation. An Ancon Two-Part Tie has one section that is built into the inner leaf and a second, interlocking section that is fixed as the outer leaf is constructed.
An embedment of 75mm is required at each end. The inner tie is usually manufactured in lengths of 170mm with variation in the cavity width being accommodated by the length of the outer tie. Where insulation thickness is in excess of 60mm, the inner section should be longer than the standard 170mm to ensure the connection between the two parts is made in the open cavity.

When using the standard inner section, Ancon Two-Part Ties sustain loads which exceed the requirements for a Type 2 tie to PD6697 for cavities up to 300mm. Insulation Retaining Clips can be supplied to fit the inner section.
As a future-oriented, innovative company, Leviat focuses on the ever-changing requirements of the industry, and our latest development combines the portfolio of Ancon and Halfen Tension Systems to ensure we meet the individual requirements of our customers.
Leviat showcased some of Australia's most trusted and innovative connecting, fixing and anchoring solutions at Sydney Build 2022.