Keybox System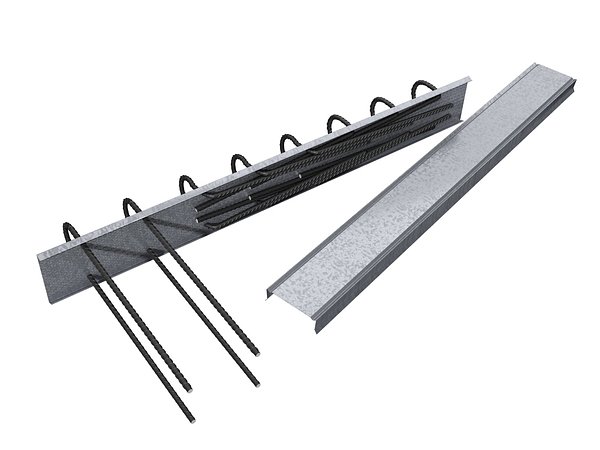 The Keybox Reinforcement Continuity System is a quick and easy to install method of maintaining continuity of reinforcement at construction joints in concrete. Formwork design is simplified and there is no need to drill shuttering. Each unit consists of a galvanised steel casing which is dimpled to provide an effective concrete bond. Pre-bent bars are housed within the casing and are enclosed by a protective cover. When the cover is removed the bars can be straightened ready for lapping onto the main reinforcement. Bars must be straightened only once, using a Keybox re-bending tool.
Keybox Reinforcement Continuity Systems are manufactured using ACRS approved bar which meets the requirements of AS/NZS 4671: 2001. The grade of reinforcing bar used is Grade 500N, minimum yield 500MPa, minimum uniform elongation Agt 5%. The bars are bent in accordance with AS/NZS 4671: 2001.
KeyBox Reinforcement Continuity Installation
Please note Eazistrip is the UK equivalent brand name for Keybox.
As a future-oriented, innovative company, Leviat focuses on the ever-changing requirements of the industry, and our latest development combines the portfolio of Ancon and Halfen Tension Systems to ensure we meet the individual requirements of our customers.
Leviat showcased some of Australia's most trusted and innovative connecting, fixing and anchoring solutions at Sydney Build 2022.