BT Starter Bars
Ancon BT Starter Bars include an Ancon BT Thread on one end of the bar and connect to Ancon BT Couplers and Ancon KSN Anchors. They also work in conjunction with Ancon Coupler Boxes and Ancon KSN Boxes.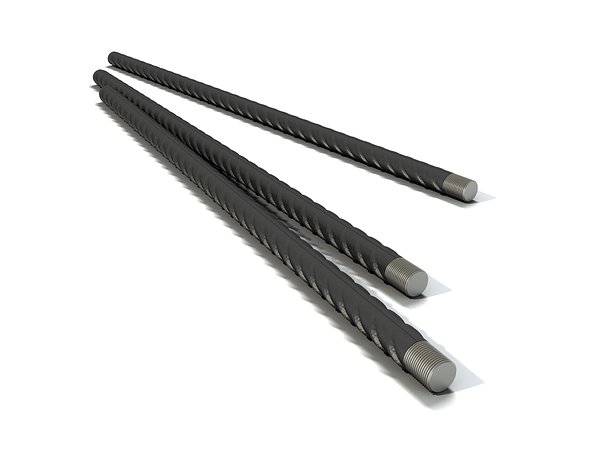 They are Grade 500N bars in accordance with AS/NZS 4671:2019 and are supplied complete with a metric thread. The Ancon BT system produces a full-strength joint as the strength of the connection exceeds the strength of the Grade 500N bar. Connections with Ancon BT Starter Bars meet AS 3600 – Clause 19.3.1 (c) that fixings shall be designed to yield before ultimate failure in the event of overload.
The bar end is cut square and enlarged by cold forging. This increases the core diameter of the threaded portion of the bar to ensure that the strength of the bar is maintained. A parallel metric thread is cut onto the enlarged bar end. The threaded ends are protected by an external plastic sheath.
Standard BT Starter Bar Dimensions
| Part No. | Bar Size | Used With | Thread | Thread Length | Standard Starter Bar Length (inc. thread) |
| --- | --- | --- | --- | --- | --- |
| BTTHB12535 | N12 | BTC12 / KSN12 | M14 | 14mm | 535mm |
| BTTHB16700 | N16 | BTC16 / KSN16 | M20 | 20mm | 700mm |
| BTTHB201000 | N20 | BTC20 / KSN20 | M24 | 24mm | 1000mm |
| BTTHB241200 | N24 | BTC24 | M30 | 30mm | 1200mm |
| BTTHB281400 | N28 | BTC28 | M33 | 33mm | 1400mm |
| BTTHB321600 | N32 | BTC32 | M36 | 36mm | 1600mm |
Starter Bars in custom lengths are available on request.
As a future-oriented, innovative company, Leviat focuses on the ever-changing requirements of the industry, and our latest development combines the portfolio of Ancon and Halfen Tension Systems to ensure we meet the individual requirements of our customers.
Leviat showcased some of Australia's most trusted and innovative connecting, fixing and anchoring solutions at Sydney Build 2022.