Surface Fixed Channels
Plain-backed channels can be surface-fixed to steel, concrete and in some instances, masonry.
The Ancon channels suitable for surface fixing are 36/8, 25/14, 28/15, 38/17, 41/27, 40/25, 49/30 and 54/33.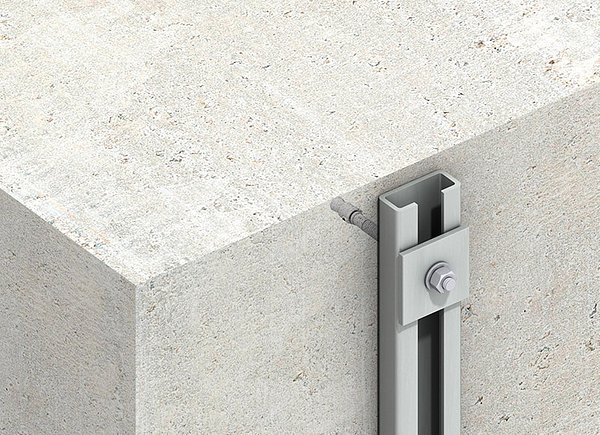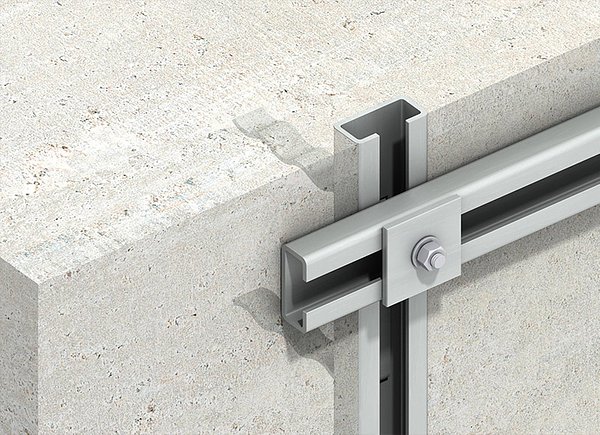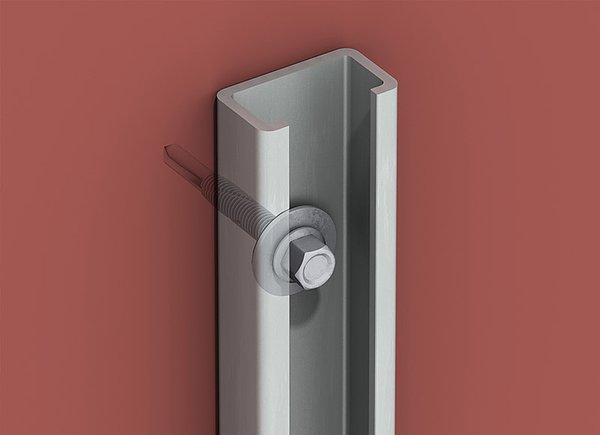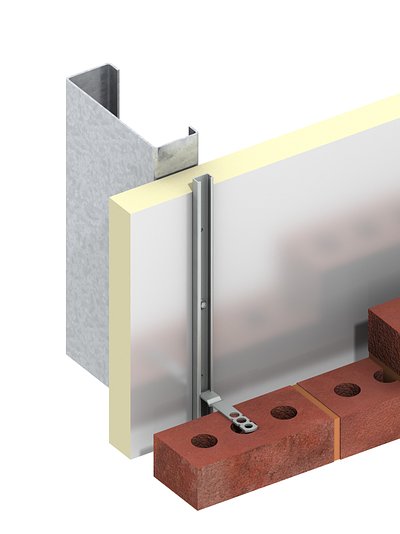 25/14 Restraint System
The Ancon 25/14 channel system is designed to tie brickwork to steel frames including steel stud work. Self-drilling screws fix through the channel (and insulation material, where appropriate) into the steel. Once the channel is installed, Ancon SD25 wall ties can be positioned at any point along its length and are built into the bed joints of the outer leaf of brickwork. 25/14 Channel is supplied in lengths of 2700mm and features pre-punched holes at close centres to ensure a fixing position is always located near the end even when it is cut on site. See technical literature for screw references and vertical fixing centres.
36/8 Wall Extension System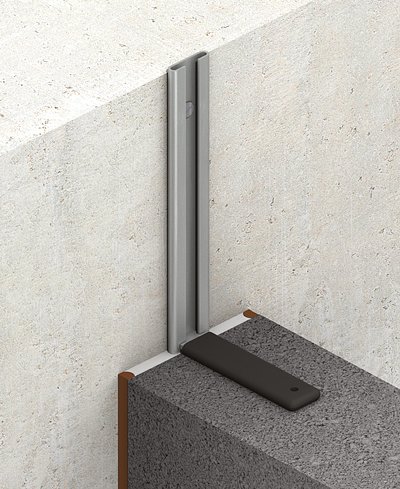 The 36/8 Wall Extension System can be supplied with either SP36 ties or, where some longitudinal movement must be accommodated at the joint, PP36 ties complete with debonding sleeves. The channel can be supplied in lengths of up to 3.4 metres with each length having a series of holes to allow fixing to the existing wall. The system is available as a kit comprising a length of 36/8 channel 2400mm long, six ties and five plugs and screws.
Click here for information on other Wall Starter Systems.
In addition to the products shown above, Leviat is also the exclusive distributor for HALFEN Anchor Channels in Australia. Click here for more information.
As a future-oriented, innovative company, Leviat focuses on the ever-changing requirements of the industry, and our latest development combines the portfolio of Ancon and Halfen Tension Systems to ensure we meet the individual requirements of our customers.
Leviat showcased some of Australia's most trusted and innovative connecting, fixing and anchoring solutions at Sydney Build 2022.