Cast-in Channels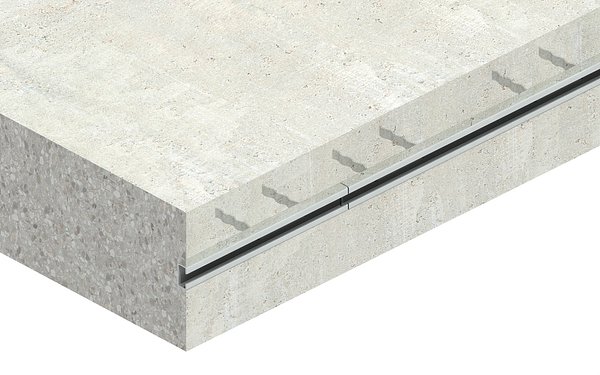 Cast-in Channels range from simple self-anchoring slots for accepting restraint fixings to large capacity channels with integral anchors. They provide the necessary adjustment required when fixing to concrete and can eliminate site drilling. Nail holes aid the fixing of channels to timber formwork and infill prevents the ingress of concrete during casting.
Channel profiles available for casting in are: 21/18, 28/15, 38/17, 30/20, 41/27, 40/25, 49/30 and 54/33.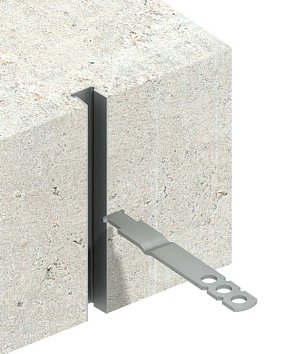 Omega 21/18
The Omega 21/18 is a self-anchoring channel for use with Ancon wall ties referenced _ _ 21. The shallow depth of 18mm allows the channel to be used where there is reduced cover to the reinforcement.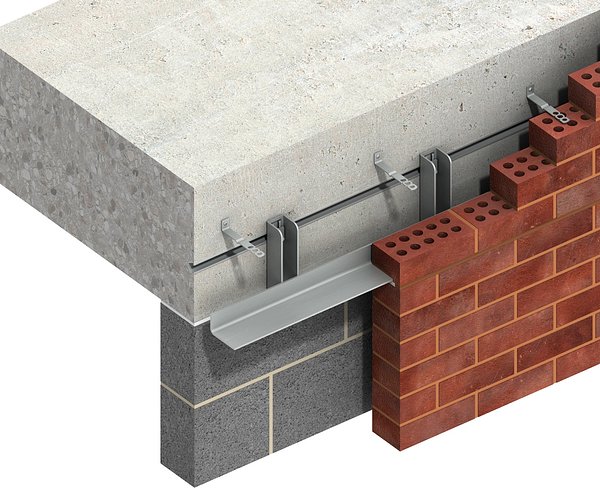 Ancon 30/20
Ancon 30/20 is a high performance channel. Its unique shape allows the applied load to be fed directly from the channel lips to the anchors and the more compact section size improves its fit between reinforcement. Specially designed T-head bolts ride up the sloping sides of the channel and securely lock behind the front lips. This channel also accepts standard 20mm wide wall ties. 30/20 is filled with continuously extruded closed cell PE-LD foam. This material is removed easily in long sections and is 100% recyclable.
Ancon 30/20 should be used in preference to 38/17 channel. 30/20 is a high performance channel and its lower material content offers considerable cost benefits.
AnconLock 41/27
AnconLock has teeth cut into the returned lips of the channel. The 'T' head bolts used to fix to this channel have a matching serrated surface on the underside of the head which provides a high resistance to slip under shear load along the line of the channel.
In addition to the products shown above, Leviat is also the exclusive distributor for HALFEN Anchor Channels in Australia. Click here for more information.
As a future-oriented, innovative company, Leviat focuses on the ever-changing requirements of the industry, and our latest development combines the portfolio of Ancon and Halfen Tension Systems to ensure we meet the individual requirements of our customers.
Leviat showcased some of Australia's most trusted and innovative connecting, fixing and anchoring solutions at Sydney Build 2022.