Channel & Angle Section Posts
Ancon WP2 Windposts
Ancon WP2 Windposts are angle section windposts designed for either small cavities or where wind loads are high. One leg of the angle windpost is built into the blockwork, and the blockwork tied through the leg of the windpost to minimise any possible movement or cracking of internal finishes. If a vertical movement joint is required in place of a tied joint, ties with a debonding sleeve on one side can be supplied.
The capacity of the post will be reduced in this configuration.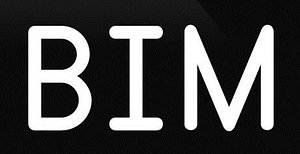 Building Information Modelling
For a BIM objects of the Ancon WP2, please click here.
Ancon WP3 Windposts

Ancon WP3 Windposts are channel section windposts which are designed to be installed within the cavity leaving the blockwork undisturbed. The windposts are complete with end connections and ties which fit into the vertical slots in the flanges of the channel section.
Ancon WP4 Windposts

Ancon WP4 Windposts are generally used in internal blockwork walls that have a 'fair faced' finish to both sides and where the windposts cannot protrude beyond either face. Sometimes referred to as 'spine' posts they are flat plates designed to fit within the wall. Although the depth of a WP4 post is limited by the width of the masonry (ideally 20mm less than the wall width) the thickness of the post can vary to increase its load capacity. Blockwork is tied through the post.
Details for Specification and Ordering
Ancon Windposts are designed to EN 1993.
The following clause can be adapted for your bill of quantities to aid the specification of Ancon Windposts and Parapet Posts.
Ancon Windposts WP3 65 x 60 x 4 in grade 304 stainless steel, overall length 2750mm complete with all ties and end connections.
Ancon Windposts are designed and manufactured by Leviat to suit each individual project. Sufficient time should be allowed for the design, approval and manufacturing process when placing orders for windposts.
Windpost Design
Download our Windpost design sheet. Complete and return to info.ancon.au@leviat.com.
As a future-oriented, innovative company, Leviat focuses on the ever-changing requirements of the industry, and our latest development combines the portfolio of Ancon and Halfen Tension Systems to ensure we meet the individual requirements of our customers.
Leviat showcased some of Australia's most trusted and innovative connecting, fixing and anchoring solutions at Sydney Build 2022.