New Technical Literature for Masonry Reinforcement
Our full range of Ancon Masonry Reinforcement products are now featured in a new brochure.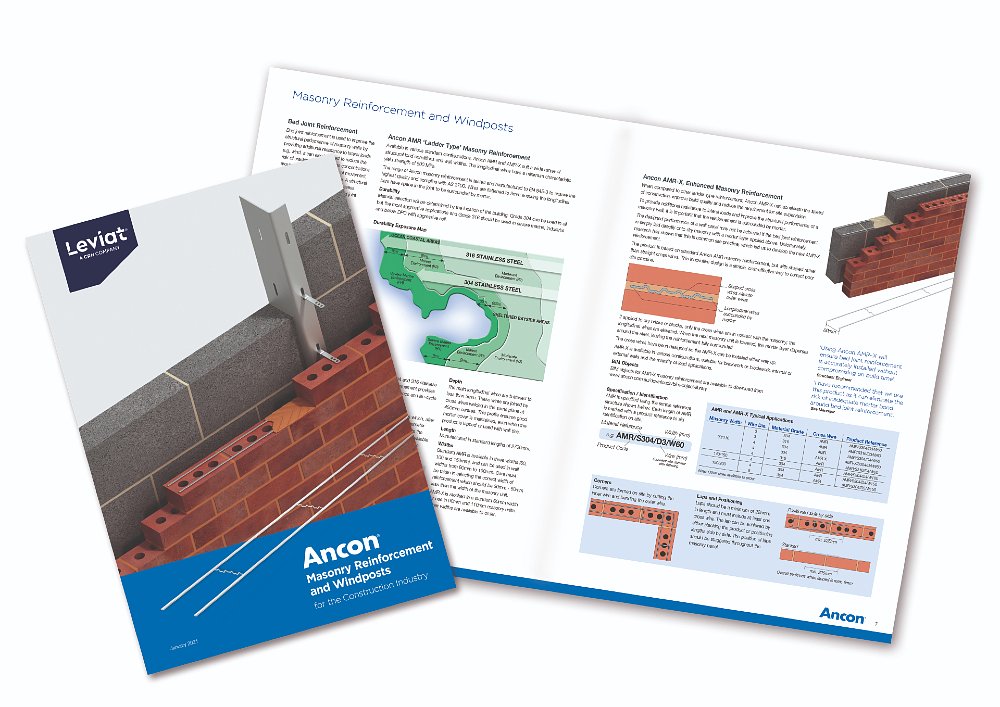 Designed to provide all necessary information to assist product selection and also to act as a good reference document for anyone involved in masonry construction, the new literature includes Ancon AMR Bed Joint Reinforcement and Ancon Windposts.
Bed Joint Reinforcement and Windposts are designed to provide additional lateral support for panels
of masonry.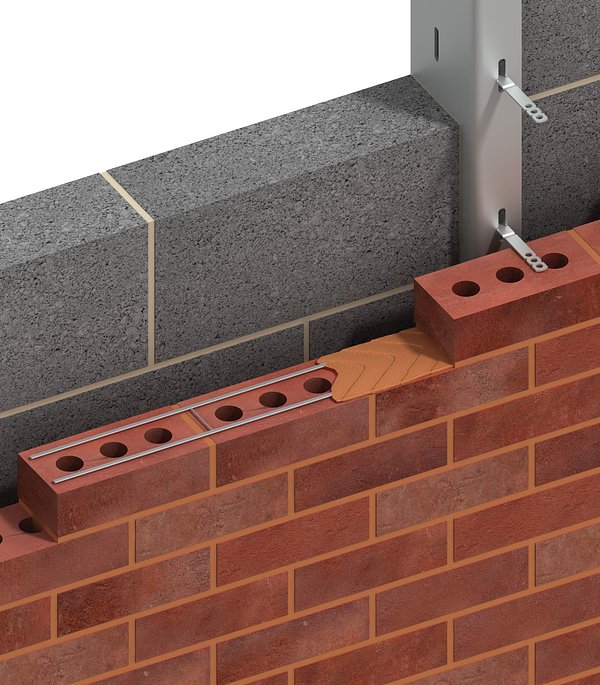 Ancon AMR is a fabricated and flattened stainless steel reinforcement which locates in the bed joint to strengthen a wall. There are two options available - AMR and AMR-X. Ancon AMR-X is based on standard Ancon AMR masonry reinforcement, but with shaped rather than straight cross wires, ensuring they are located in the centre of a bed joint and are completely surrounded by mortar. This innovative design is a simple, cost-effective way to correct poor site practice.
Windposts are designed to suit your specific construction and load conditions. They are suitable for use where standard AMR ladder type masonry reinforcement is inadequate or when there is a requirement to split a large masonry panel. They can be installed into either the inner leaf of blockwork or into the cavity leaving the blockwork undisturbed.
Parapet Posts, used as vertical support for brickwork in parapet panels, are also available.
Contact our dedicated Masonry team with your project requirements on 1300 304 320 or email info.au@leviat.com.
As a future-oriented, innovative company, Leviat focuses on the ever-changing requirements of the industry, and our latest development combines the portfolio of Ancon and Halfen Tension Systems to ensure we meet the individual requirements of our customers.
Leviat showcased some of Australia's most trusted and innovative connecting, fixing and anchoring solutions at Sydney Build 2022.