Masonry Reinforcement
Bed Joint Reinforcement
Bed joint reinforcement is used to improve the structural performance of masonry walls by providing additional resistance to lateral loads e.g. wind. It can also be used to reduce the risk of cracking either at stress concentrations around openings or as a result of movement, including the control of shrinkage.
Ancon AMR 'Ladder Type' Masonry Reinforcement
Available in various standard configurations, Ancon AMR and AMR-X suit a wide range of structural load conditions and wall widths. The longitudinal wires have a minimum characteristic yield strength of 500 MPa.
The range of Ancon masonry reinforcement is tested and manufactured to EN 845-3 to ensure the highest quality and complies with AS 3700. Wires are flattened to 3mm ensuring the longitudinal bars have space in the joint to be surrounded by mortar.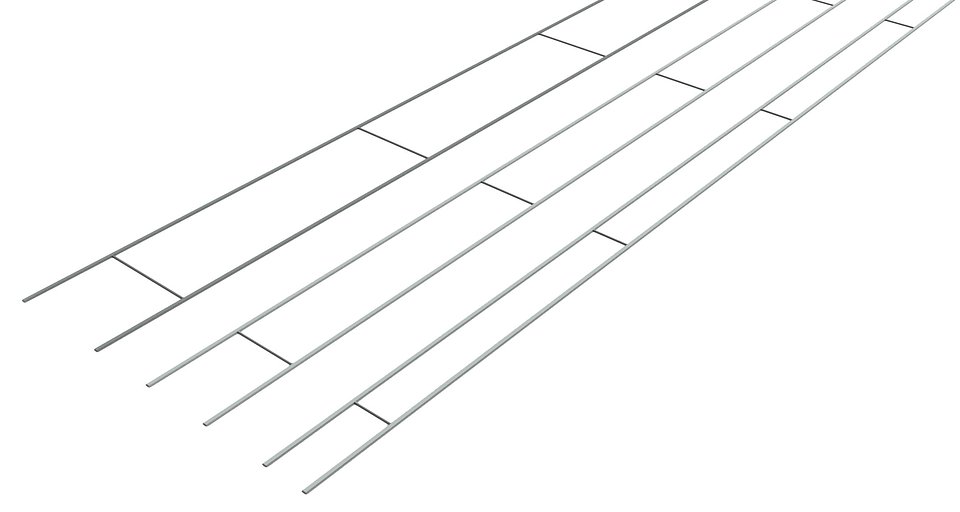 Wire Diameters
3.0, 4.0 and 5.0mm (equivalent wire diameter after flattening)
Widths
Standard AMR is available in three widths - 60, 100 and 150mm - and can be used in wall widths from 90mm to 190mm.
AMR-X is stocked in a standard 60mm width for use in 90mm and 110mm masonry units. Other widths are available to order.
Materials
Austenitic stainless steel (ref. S)
Galvanised steel (ref. G)
Available in both grade 304 and 316 stainless steel, Ancon masonry reinforcement provides the greatest corrosion resistance and life-cycle costing benefits.
Length
Ancon AMR is manufactured in standard lengths of 2700mm.
Product Identification
Each length of AMR is marked with a product reference.
AMR is specified using the simple reference structure shown below:
Product Code / Material Code / Wire (mm) / Width (mm)
e.g. AMR/S304/D3/W60
AMR/Stainless Steel Grade 304/3.0mm Wire Diameter (after flattening)/60mm Width
Corners
Prefabricated corner units can be manufactured to provide true continuity of reinforcement. Alternatively, Ancon AMR can be cut and bent on site.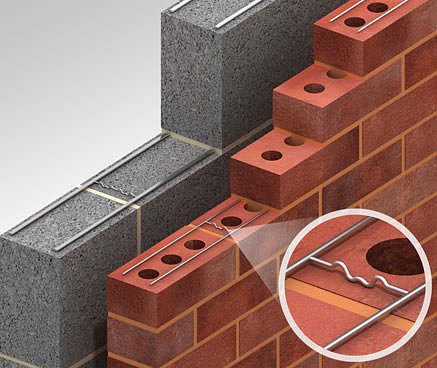 Ancon AMR-X Masonry Reinforcement
When compared to other ladder-type reinforcement, Ancon AMR-X can accelerate the speed of construction, improve build quality and reduce the requirement for site supervision. The product is based on standard Ancon AMR masonry reinforcement, but with shaped rather than straight cross wires. This innovative design is a simple, cost-effective way to correct poor site practice. Download the 'Masonry Reinforcement' brochure for more information on AMR-X.
As a future-oriented, innovative company, Leviat focuses on the ever-changing requirements of the industry, and our latest development combines the portfolio of Ancon and Halfen Tension Systems to ensure we meet the individual requirements of our customers.
Leviat showcased some of Australia's most trusted and innovative connecting, fixing and anchoring solutions at Sydney Build 2022.