KSN Anchors and their advantages over other reinforcement continuity systems
KSN Anchors and their advantages over other reinforcement continuity systems
Ancon explains here why its new KSN Anchors will continue to grow in popularity as engineers become more familiar with their advantages.
Currently, the most popular method used to connect slabs to walls is a re-bend reinforcement continuity system. Bars are supplied pre-bent in a metal box that is cast-in flush with the face of the wall; upon removal of the formwork the bars are straightened and tied to the main reinforcement.
The disadvantage of this type of system is that pull-out bar length is limited due to the physical box dimensions and the bar diameter is restricted to that which can be safely re-bent on site.
Alternatively, but not so common, is the use of reinforcement couplers provided with a suitable anchorage bar length. The couplers are cast into the wall face and once the formwork is removed, threaded continuation bars are screwed in to the coupler to make the connection. This method has advantages over reinforcement boxes as there is no restriction to the size of the bar that can be used as no on-site bar straightening is required by site workers and bars of virtually any length can be screwed into the coupler, however it can add to reinforcement congestion in the wall.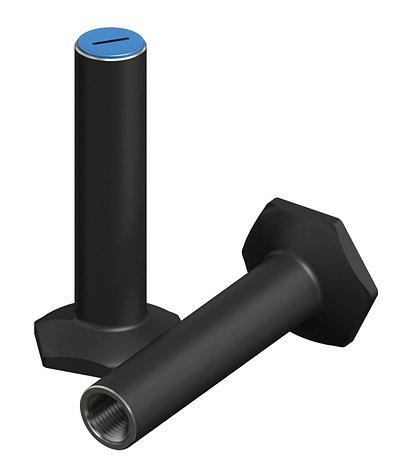 Instead of couplers with reinforcement bar anchorage, another option is cast-in headed anchors which also accept threaded continuation bar. However, this method has been limited by the length of the anchors necessary to achieve the design strength of the reinforcement. Deep anchor embedment depths made this method unpopular.
Until now that is…
A test programme commissioned by Ancon and independently-verified by a leading reinforcement expert - Dr John Cairns of Heriot Watt University in the UK - has quantified the enhanced performance offered by Ancon KSN Anchors when they are used at slab-to-wall moment connections.
This has allowed Ancon to develop a range of relatively short threaded anchors which achieve the necessary performance for a reinforcement continuity system.
Performance data is now available to enable engineers to design construction joints which eliminate some of the restrictions of traditional continuity systems. Larger bar diameters, shorter boxes and easy installation in heavily reinforced areas are now all possible.
In addition, the performance is assured through comprehensive test data.
Gary Connah, Ancon's Technical Manager, says:
"Through an initial set of tests we identified an opportunity to increase the pull-out strength of our cast-in anchors where the concrete cone pull-out surface is modified by an adjacent compression force."
"We recognised that this enhanced performance could be very useful to engineers who we know are looking for reinforcement continuity systems which can reduce congestion in the wall, remove bar straightening and allow longer continuation bar length in the slab."
The data is presented in new literature, available to download below: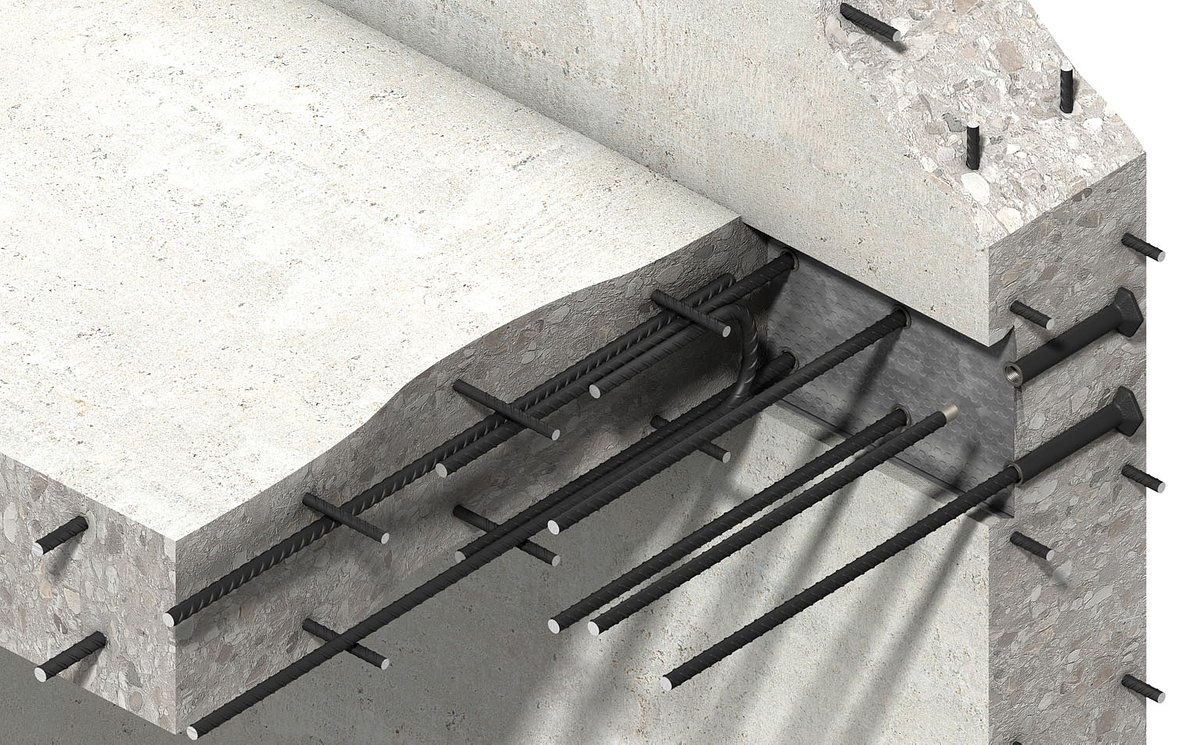 Added June 2012
As a future-oriented, innovative company, Leviat focuses on the ever-changing requirements of the industry, and our latest development combines the portfolio of Ancon and Halfen Tension Systems to ensure we meet the individual requirements of our customers.
Leviat showcased some of Australia's most trusted and innovative connecting, fixing and anchoring solutions at Sydney Build 2022.