AM60 Office Development, Brisbane
AM60 is a high-rise office development located in Brisbane's Central Business District.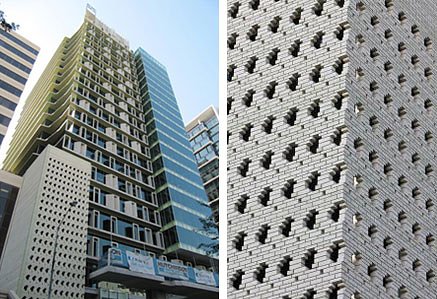 Ancon designed and manufactured a bespoke shelf angle support system for the project's most striking feature; the external façade on the corner of Albert Street and Margaret Street.
The impressive three-sided, perforated brick screen is supported using Ancon MDC and Ancon CFA support systems fixed back to concrete and steel. The brickwork wraps around a bay projecting from the first level and rising to the fifth floor.
The image below shows where the Ancon CFA system was used, fixed back to the steelwork using Ancon Steelgrip bolts.

A range of other Ancon fixings were used to fix the support systems to the main structure and Ancon AMR Masonry Reinforcement was installed to strengthen the large masonry panels.
The 23-storey AM60 building was designed by Donovan Hill Architects and constructed by Hutchinson Builders. The environmental credentials of the building were proved in the design and awarded 5 Stars from the Australian Green Building Council's Green Star rating system.
Related Products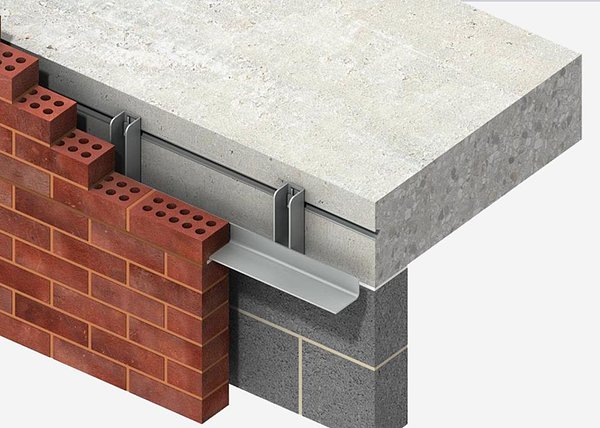 Masonry cladding on steel or concrete framed structures is normally supported by stainless steel shelf angle.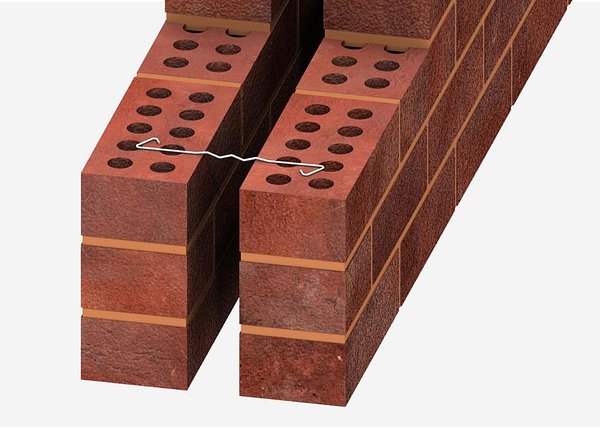 Wall ties and restraint fixings are an essential element in the stability of masonry panels.
There are various methods of fixing to concrete or steel frames.
As a future-oriented, innovative company, Leviat focuses on the ever-changing requirements of the industry, and our latest development combines the portfolio of Ancon and Halfen Tension Systems to ensure we meet the individual requirements of our customers.
Leviat showcased some of Australia's most trusted and innovative connecting, fixing and anchoring solutions at Sydney Build 2022.