Applications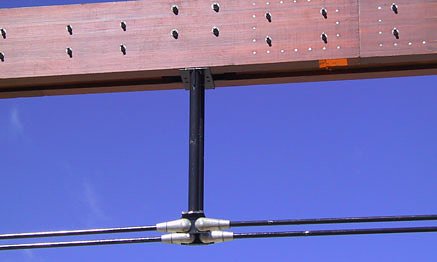 Timber Construction
A combination of timber and steel can use the best properties of each material and achieve a cost-effective and attractive design. Our Tension Systems can be connected to the timber compression members, and if high loads are involved, several bars can be used together.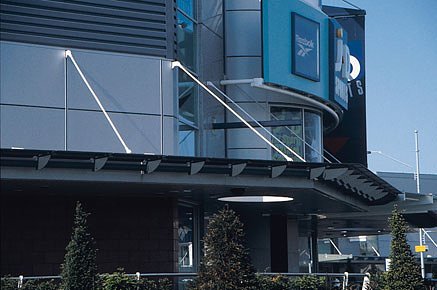 Canopies
Canopies are frequently supported from above to provide unobstructed access below. Tension bars transfer the load from the front of the canopy back to the main structure or to a mast for free standing canopies.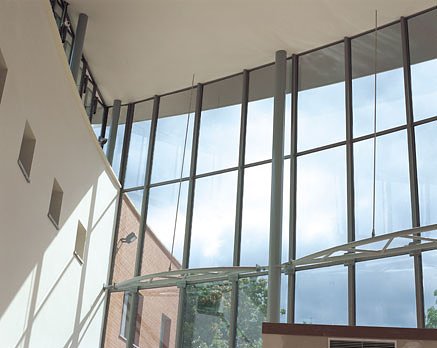 Glazed Structures
The passage of light is normally a vital consideration in the design of glazed structures. The small profile of the Ancon System ensures the maximum transmission of light while enhancing the overall appearance of the structure.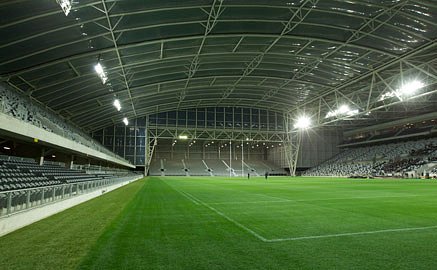 Roof Structures
Trusses and lattice frames which support roofs can benefit from the replacement of tension members with our systems. This will allow generous site adjustments to be made to accommodate inaccuracies within the frame. This would not be possible with a conventionally bolted frame. Tension bars with a high strength, rolled thread are also available, as used on the Forsyth Barr Stadium in New Zealand, below.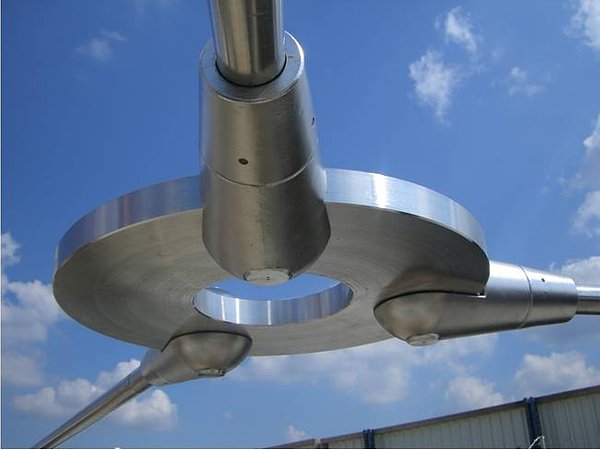 Cross-Bracing
The use of anchor discs or cross couplers form a cross brace, allowing bars to lie in the same plane. This removes the need to offset bars, with the disc or coupler providing an interesting design feature for the panel.
As a future-oriented, innovative company, Leviat focuses on the ever-changing requirements of the industry, and our latest development combines the portfolio of Ancon and Halfen Tension Systems to ensure we meet the individual requirements of our customers.
Leviat showcased some of Australia's most trusted and innovative connecting, fixing and anchoring solutions at Sydney Build 2022.