System Components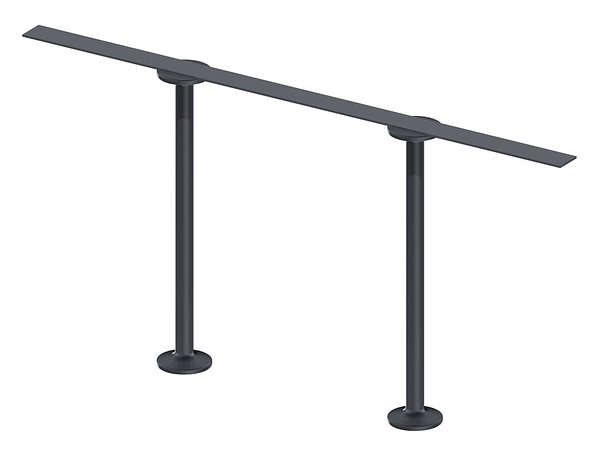 Ancon Shearfix comprises double-headed studs welded to flat rails. It is manufactured to suit the specific requirements of each application.
Studs are manufactured in four diameters (12, 16, 20 and 24mm) from Grade 500N reinforcing bar. The heads are hot forged to three times the diameter of the bar. Studs are manufactured in custom heights to suit the slab thickness. The minimum stud height depends on the stud diameter. The following table lists the minimum stud heights as well as the respective minimum slab thickness.
| Stud Diameter | Min Stud Height | Min Slab Thickness |
| --- | --- | --- |
| 12mm | 95mm | 140mm |
| 16mm | 95mm | 140mm |
| 20mm | 135mm | 180mm |
| 24mm | 375mm | 410mm |
Note: minimum slab thickness on 20mm concrete cover.
Studs are welded to the rail at the centres determined by our software or a design calculation. Shearfix rails are manufactured from 20mm wide steel profiles. The rail performs no structural function but ensure stud alignment and position within the slab.
Product Identification
Each rail of studs carries the following identification:
Ancon Shearfix Code, Stud Diameter x Stud Height, Number of Studs @ Stud Centres, Rail Length
e.g. Ancon SF12 x 235, 3 @ 160 c/c, 564 long
All dimensions are in millimetres.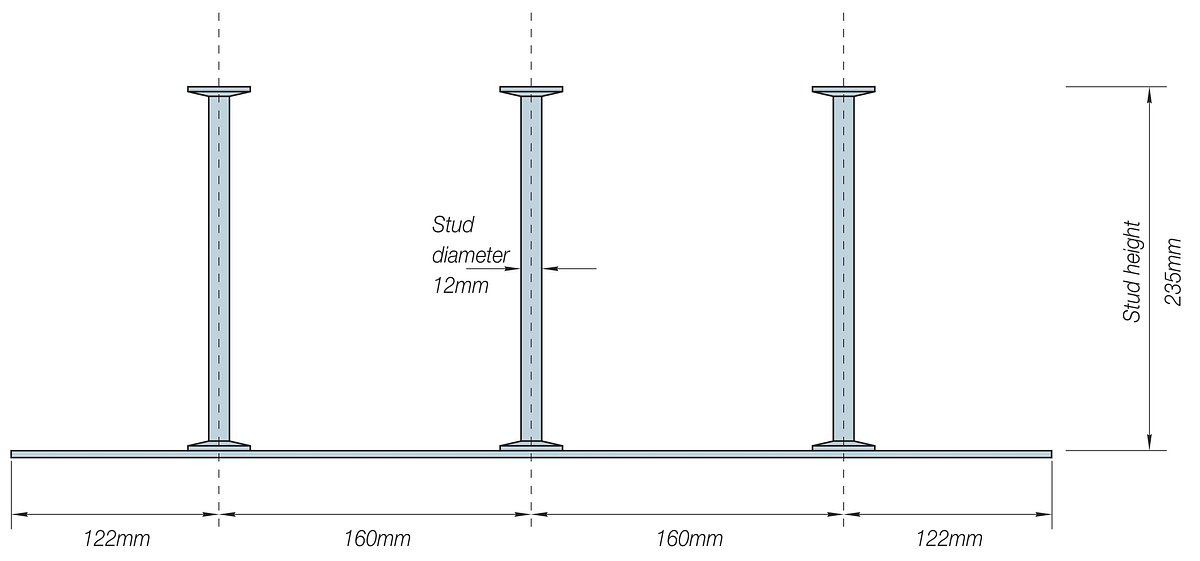 Design Program
We provide free software to determine the optimum system design. Click here for more information and to download the program.
Building Information Modelling
For a BIM Object of this product, please click here
As a future-oriented, innovative company, Leviat focuses on the ever-changing requirements of the industry, and our latest development combines the portfolio of Ancon and Halfen Tension Systems to ensure we meet the individual requirements of our customers.
Leviat showcased some of Australia's most trusted and innovative connecting, fixing and anchoring solutions at Sydney Build 2022.