Stonework Support
The most efficient method of supporting stonework is normally for individual corbel supports to be positioned at the vertical joint between two adjacent stones.
CFA/S Corbel Angles
These are individual angles that accommodate a fixing bolt in the vertical leg. The dimensions are chosen to suit the application. The angles can also be supplied with a lip or dowels to restrain the base of each stone (Ref CFA/SL or CFA/SD).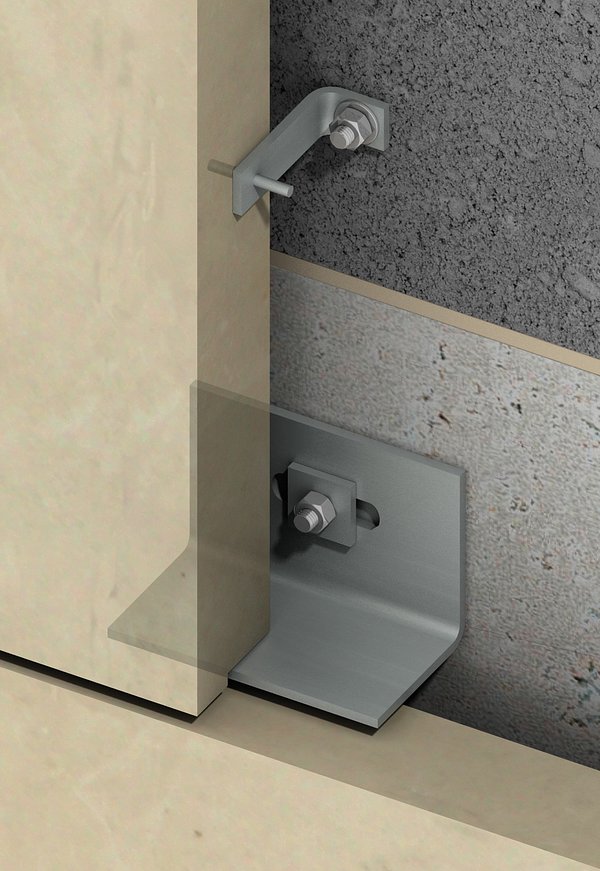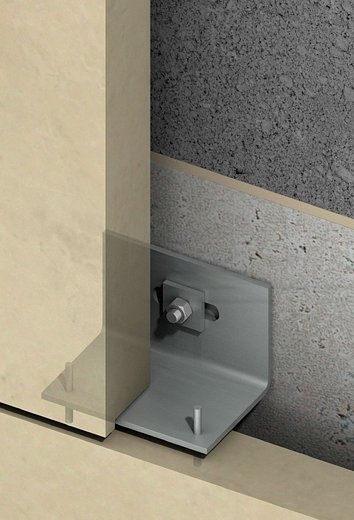 CFA/SC Corbel Angles
These are similar to the CFA/S, but the bottom leg is inclined at 15° to provide restraint where the support has to be positioned above the base of the stone. Ancon Corbel Angles are designed to suit each application.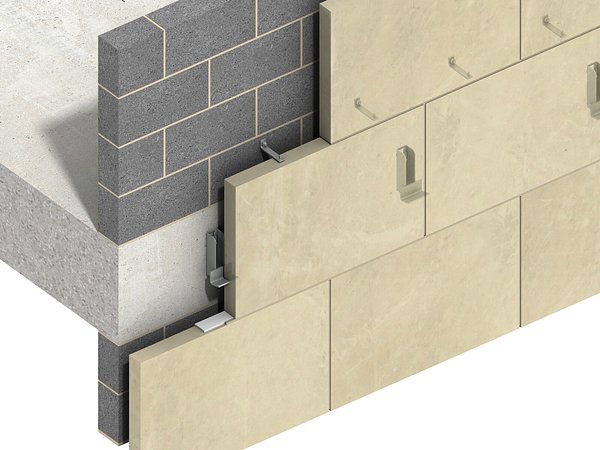 Ancon MDC/S System
Ancon MDC/S Stonework Supports are based on the MDC masonry support system. The bracket height and depth are varied to suit the cavity size and the loadings. The dimensions of the angle are selected to suit the stonework to be supported.
Variations of the Ancon MDC/S
MDC/SD has a dowel to restrain the base of each stone
MDC/SC has the bottom leg of the angle inclined at 15° to provide restraint where the support has to be positioned above the base of the stone.
Stonework supports are specified as follows:
MDC / type / cavity / stone width / unfactored load
e.g. MDC / SD / 100 / 50 / 4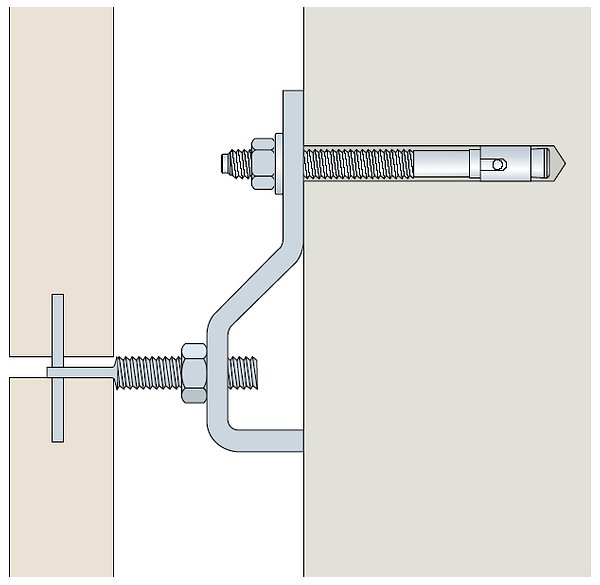 SSB Brackets
The Ancon SSB Bracket supports and restrains stonework with a facing thickness of between 25mm and 40mm. They can be positioned in either the vertical or the horizontal joints and allow adjustment without the need for shims.
ASB Adjustable Bracket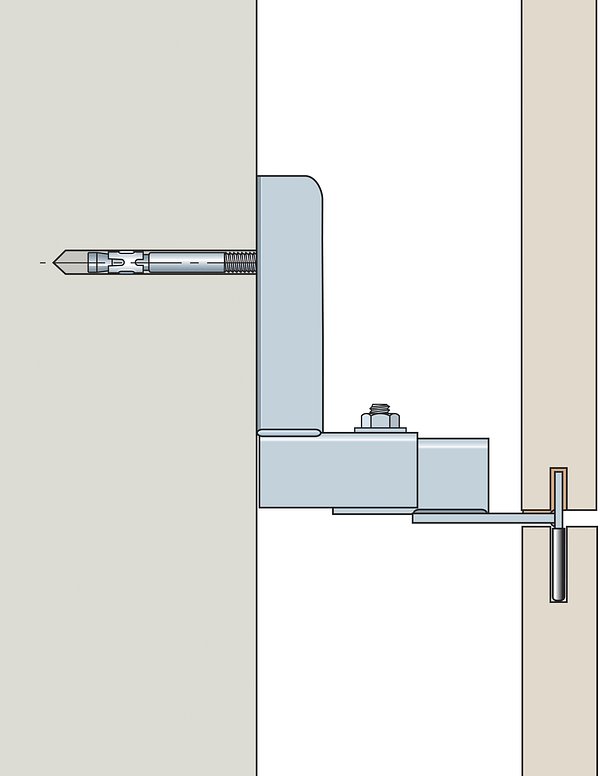 The ASB is an adjustable bracket for the support of thin stone and rain-screen cladding. It offers exceptional capacity for adjustment without cutting on-site, allowing rapid and accurate installation of stone panels.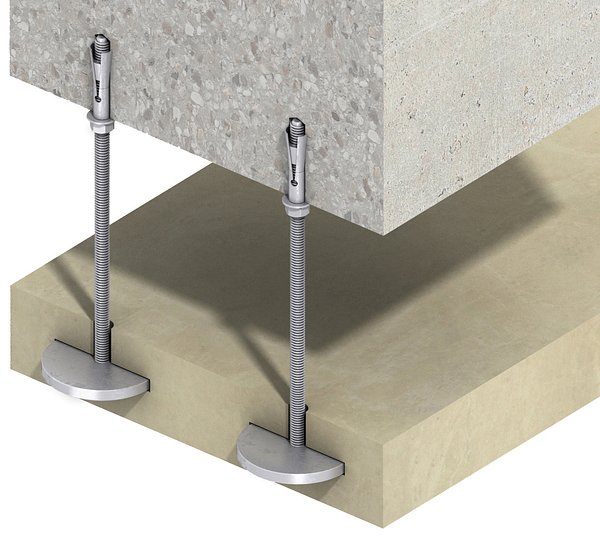 Ancon Soffit Fixing
Ancon Soffit fixings are a simple and secure method of fixing thin facing slabs. This heavy duty support and restraint fixing comprises a stainless steel head and bolt and is quick and easy to install. The disc fixing is fully adjustable and able to support a safe working load of 600N in tension. The stone should be checked to ensure it is capable of withstanding the localised bearing stress under the disc.
As a future-oriented, innovative company, Leviat focuses on the ever-changing requirements of the industry, and our latest development combines the portfolio of Ancon and Halfen Tension Systems to ensure we meet the individual requirements of our customers.
Leviat showcased some of Australia's most trusted and innovative connecting, fixing and anchoring solutions at Sydney Build 2022.