Ancon Supports the Concrete Institute of Australia's National Conference
Ancon exhibited at the 29th Biennial Concrete 2019 Conference, between 8-11 September in Sydney, where we showcased a range of high integrity steel fixings engineered specifically for structural concrete construction.

The theme of this four day conference programme was 'Concrete in Practice – Progress through Knowledge' and provided an opportunity to learn from, and network with, global leaders in the Concrete industry.
The stand (number 15 & 18) showcased our comprehensive product portfolio, which provides strength and stability to concrete structures around the world, from architecturally ambitious high-rise developments and landmark sporting stadia to major bridges, tunnels and highways.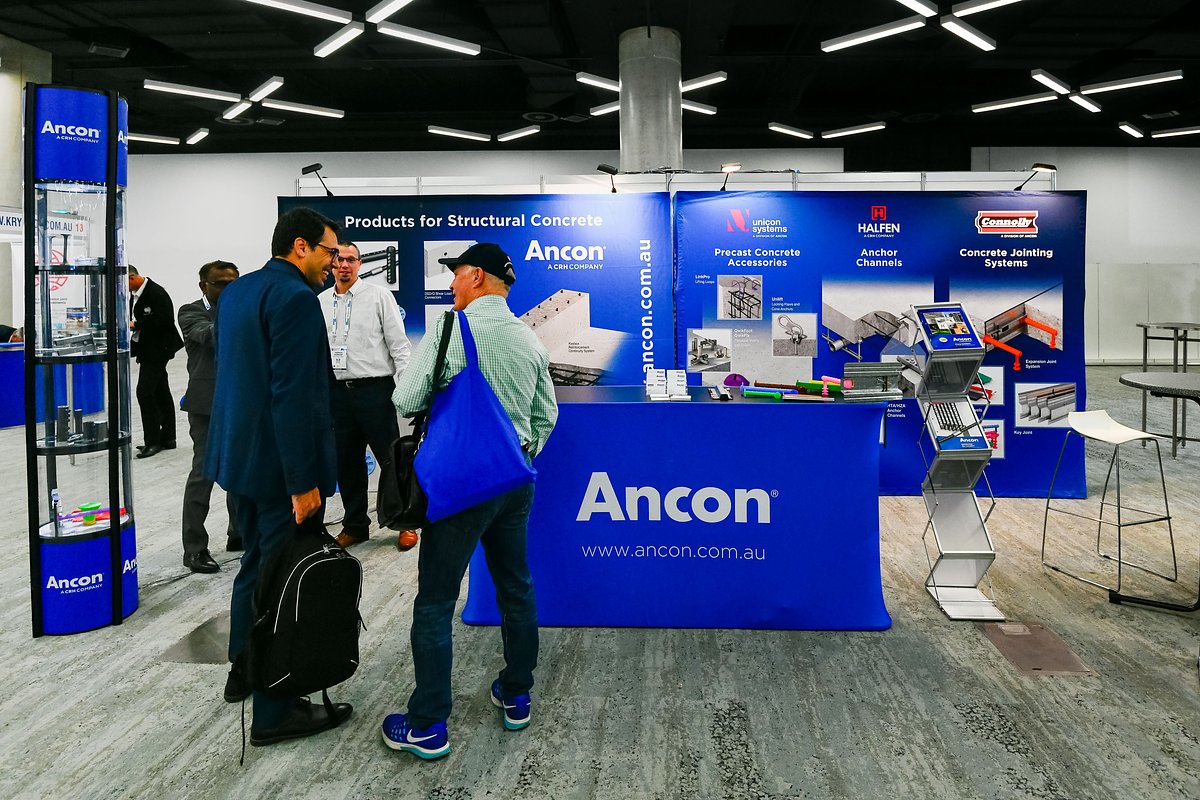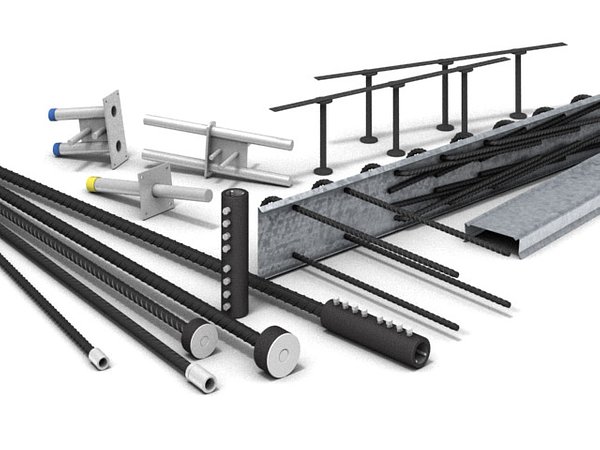 Products on display included ANCON reinforcing bar couplers, reinforcement continuity systems, punching shear reinforcement and shear load connectors; UNICON lifting, fixing and anchoring systems for precast concrete; CONNOLLY concrete jointing systems for ground slabs and internationally renowned anchor channels from CRH sister company, HALFEN.
In addition, the Ancon stand provided visitors with an excellent opportunity to talk one-to-one with our experienced technical and sales representatives, who are happy to help with specific project requirements. Our Australia-based engineering support team is available to provide assistance on the specification, design, detailing and scheduling of your complete fixing solution. Contact us with your enquiry.
Three members of Ancon's Technical team delivered talks as part of the comprehensive Concrete 2019 program:
Masoud Hashemi - Comparison of reinforcing bar couplers and associated regulations
Andreas Boomkamp - Design approach for transferring longitudinal loads in anchor channels for seismic conditions
Sayed Daher - Comparison of design approaches for punching shear reinforcement using headed studs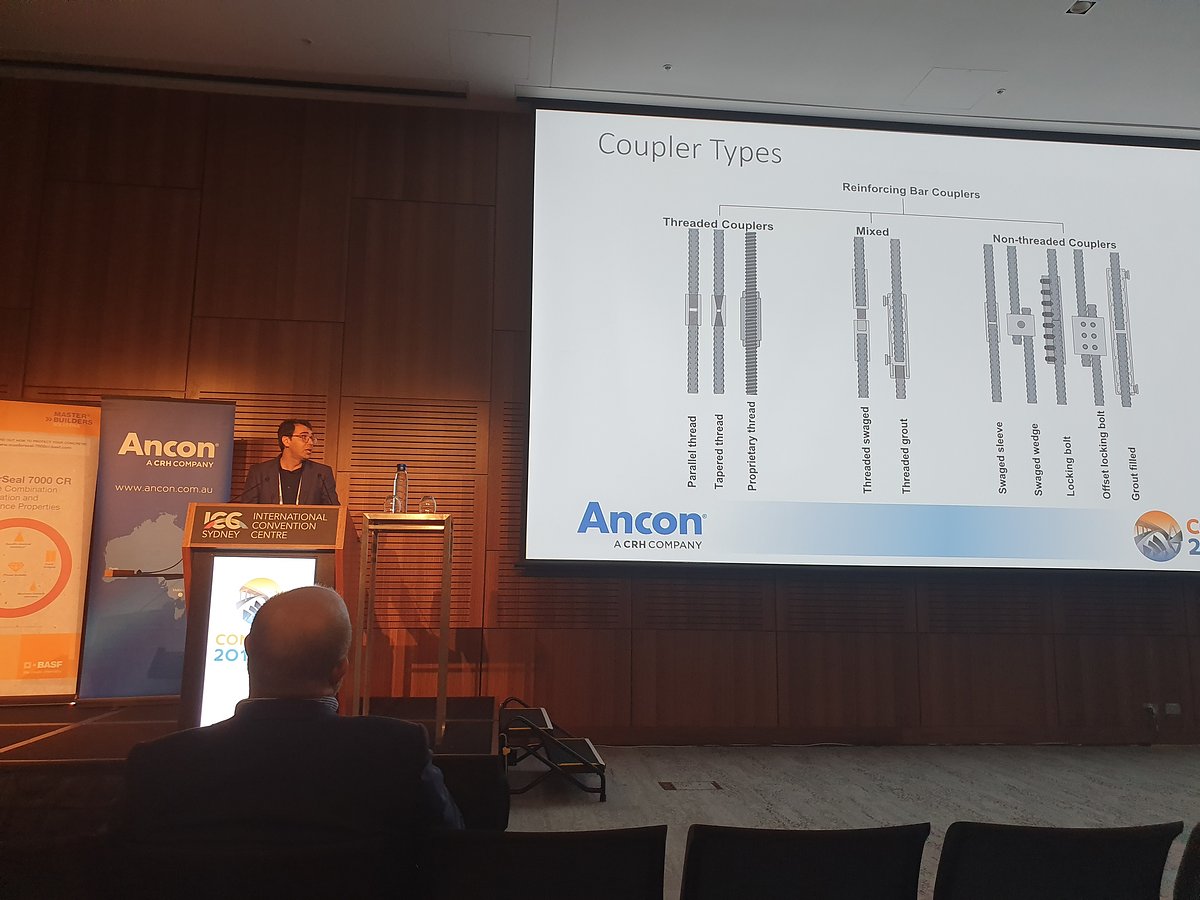 The Conference is dedicated to bringing together global leaders in the concrete industry, covering all aspects of concrete in practice through materials, design, construction, repair, and maintenance, and learning how increased knowledge has seen the industry progress through research, innovation, and know-how.
Being held in the harbour city of Sydney, Concrete 2019 offers delegates and partners a great opportunity to not only enjoy the vibrancy of Australia's largest city, but to also admire some of the landmark concrete structures the city has, including the Sydney Opera House. This iconic building underwent an external promenade upgrade in the 1990's, some twenty years after it opened to the public, where Ancon supplied stainless steel reinforcing bar. Click here to read more.
For more information regarding the Concrete 2019 Conference please visit the website below:
As a future-oriented, innovative company, Leviat focuses on the ever-changing requirements of the industry, and our latest development combines the portfolio of Ancon and Halfen Tension Systems to ensure we meet the individual requirements of our customers.
Leviat showcased some of Australia's most trusted and innovative connecting, fixing and anchoring solutions at Sydney Build 2022.