The Sydney Opera House Turns 40
One of Australia's most recognisable buildings, the Sydney Opera House, is 40 years old. Built in the 1970's it is now one of the world's busiest performance venues.
Some 20 years after the venue was opened, Ancon supplied stainless steel reinforcing bar to the upgrade of the external promenade.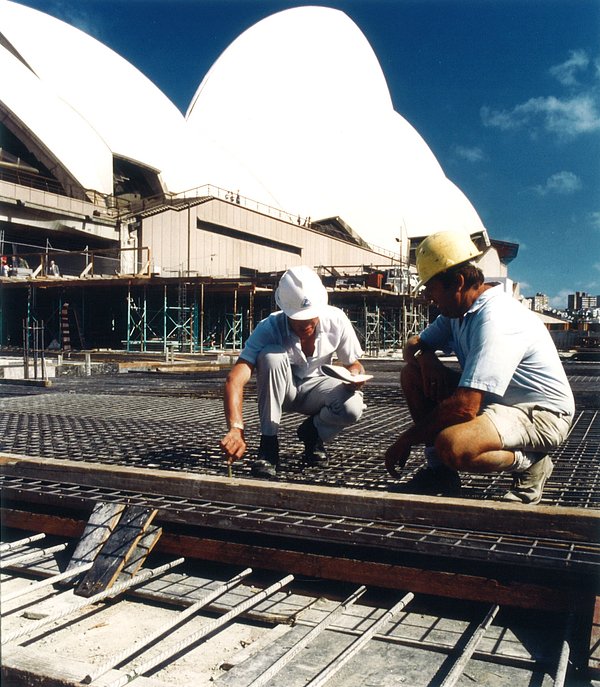 Stainless steel offers many advantages to the specifier and its use in the Construction Industry continues to increase.
Stainless steel reinforcement ensures a high degree of corrosion resistance without requiring additional protection. It also offers excellent sustainability credentials as it comprises 65-90% recycled material content (limited only by the availability of scrap), offers low thermal conductivity and is 100% recyclable at the end of a long, often maintenance-free, service life.
The Ancon range of stainless steel reinforcement is the most comprehensive available with several grades, including high proof strength material, being available from stock.
As a future-oriented, innovative company, Leviat focuses on the ever-changing requirements of the industry, and our latest development combines the portfolio of Ancon and Halfen Tension Systems to ensure we meet the individual requirements of our customers.
Leviat showcased some of Australia's most trusted and innovative connecting, fixing and anchoring solutions at Sydney Build 2022.