Crown Casino, Sydney
Essential structural components from Leviat played a vital role in the concrete structure of this iconic development in the heart of the Barangaroo precinct, enabling architectural features to be achieved, reducing the amount of concrete required and improving the safety of both the construction process and the completed building.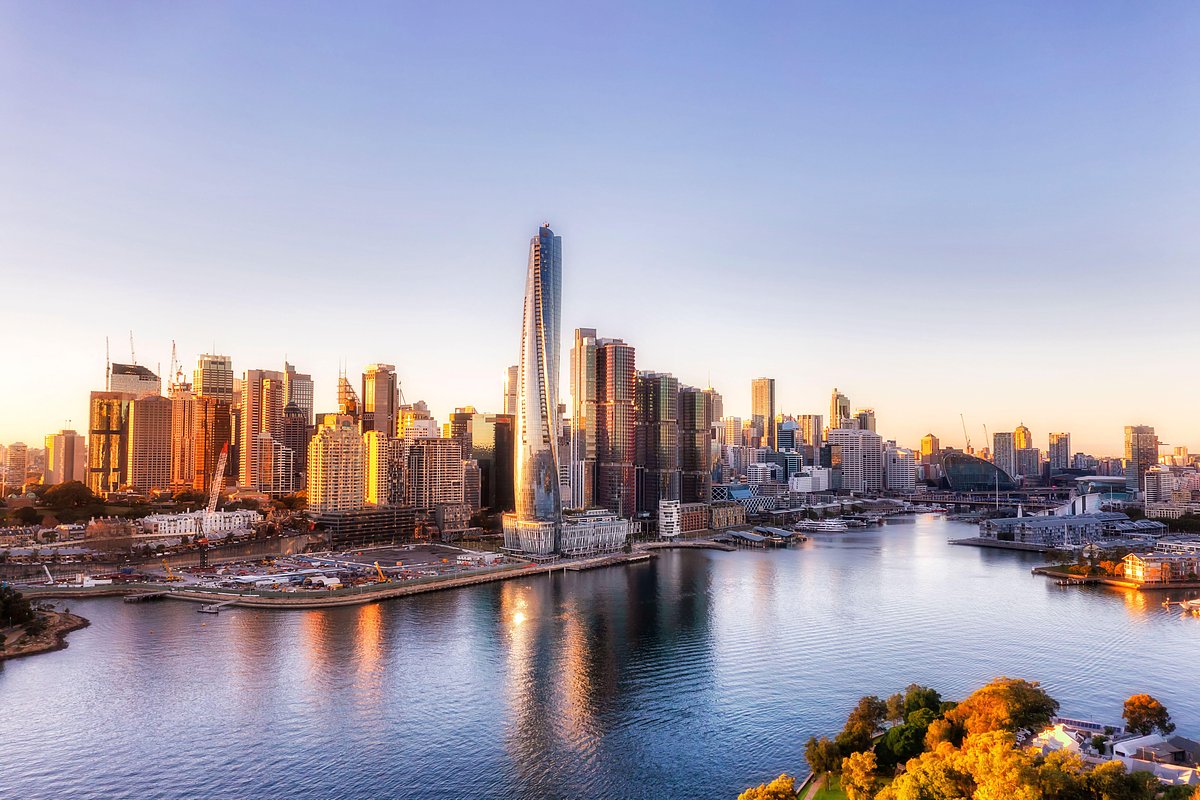 A stunning new landmark in the Barangaroo precinct and the city's tallest building, the twisting 75-storey Crown has been designed by British architects WilkinsonEyre and built by Lendlease for Crown Resorts. Home to 82 luxury apartments, a 350-room five-star hotel, restaurants, bars, retail outlets and a casino, its stand-out architectural feature is its curving glass façade which comprises 8000 pieces of flat glass which have been cut-to-fit.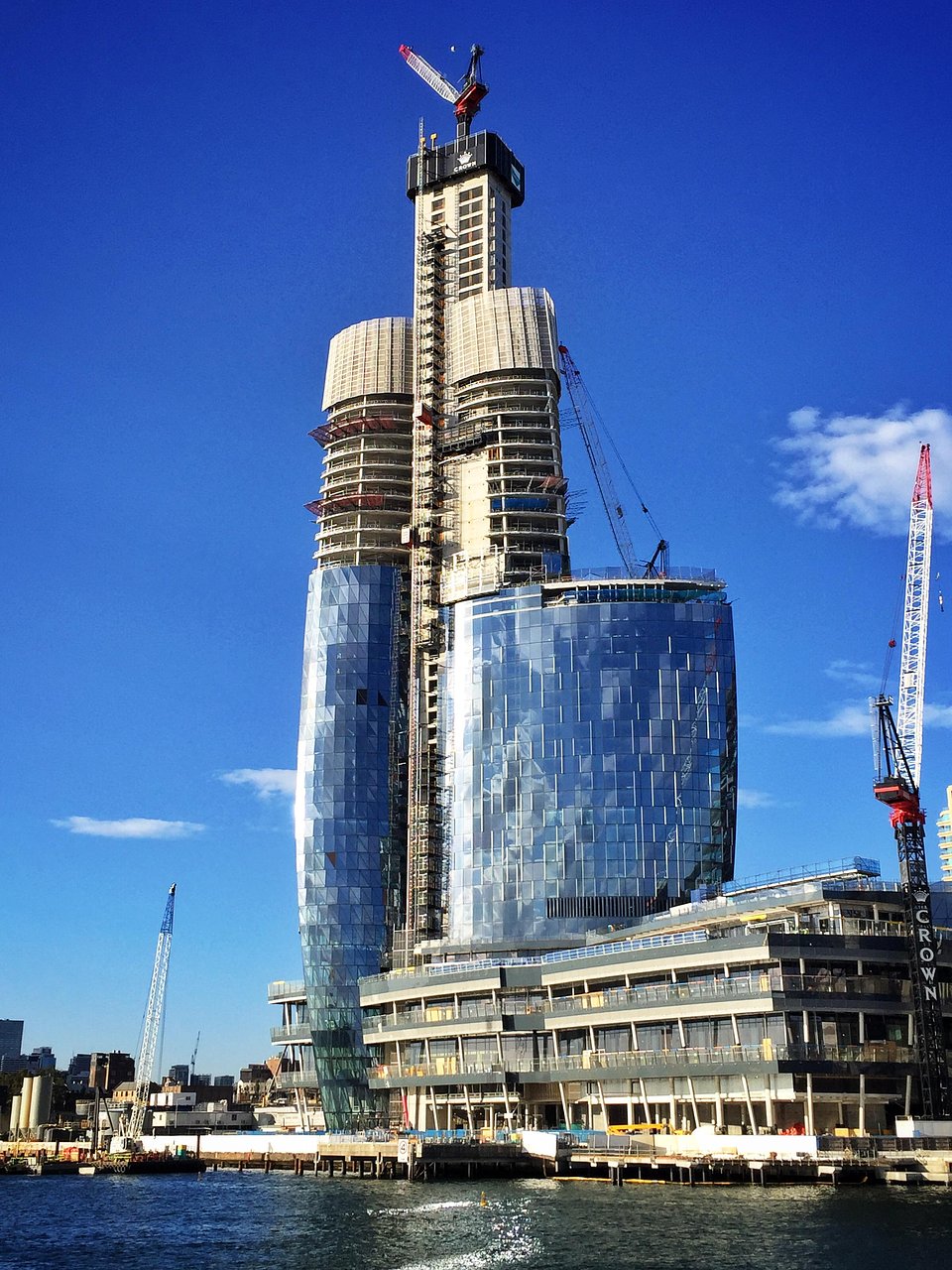 Leviat helped to bring technical abilities together and speed up clarity on technical knowledge, while providing products that met all local code and safety requirements.
The primary tower structure consists of a composite slab and beam structure. Holding the concrete structure together securely, connecting joints between slabs and transferring loads throughout this immense structure is the job of steel rebar couplers, reinforcement continuity systems, stud rails and shear dowels. To meet the specification, Leviat delivered more than 30,000 individual components including Ancon Shearfix double-headed Punching Shear Reinforcement and multiple other reinforcement products from the Ancon range, as well as Halfen Anchor Channels and T-bolts. Where possible these products were manufactured locally but for European-manufactured items, Leviat held stock in Australia and could supply at short notice as and when required.
In addition, Leviat provided engineering support to designers in Australia, the owner consultant ARUP and the Core Façade Delivery Management team. We also provided support to the South Korean façade supplier Iljin Unisco via its headquarters in Seoul and its project engineering team in Manila, as the façade anchorage was part of their package. The façade supplier used Halfen Anchor Channels to meet the code requirements of the Australian NCC (National Construction Code) as this product had undergone a European Technical Approval process.
With this iconic development now complete, these essential yet hidden components from Leviat have played a vital role in the concrete structure, enabling architectural features to be achieved, reducing the weight of concrete required and improving the safety of both the construction process and the completed building.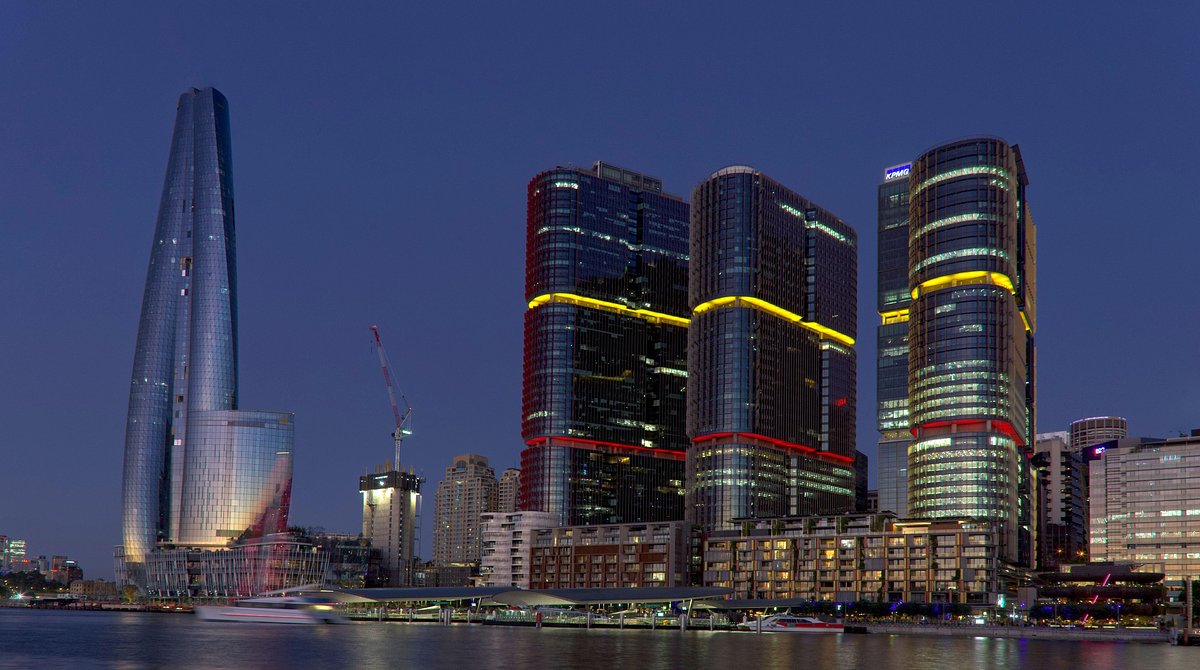 Regardless of the scale and complexity of the project, the customer is ultimately at the heart of it all, and by working with them from an early stage we can help develop solutions for their visions. Our global network of experts can work as a collaborative unit and as a technical resource in order to innovate more quickly and more effectively when a customer comes to us with a need. Furthermore, companies that ensure supply chain security to effectively manage the flow of raw materials and products worldwide, can play their part in the success of a construction project and play a vital role in the global post-pandemic recovery.
Need advice on your current project?
Contact us on 1300 304 320 or email info.ancon.au@leviat.com.
As a future-oriented, innovative company, Leviat focuses on the ever-changing requirements of the industry, and our latest development combines the portfolio of Ancon and Halfen Tension Systems to ensure we meet the individual requirements of our customers.
Leviat showcased some of Australia's most trusted and innovative connecting, fixing and anchoring solutions at Sydney Build 2022.