Quay Quarter Lanes, Sydney
Bespoke Ancon masonry fixings and restraints, designed and manufactured by Leviat, have brought to life the shared visions of three leading architects at Sydney's new Quay Quarter development.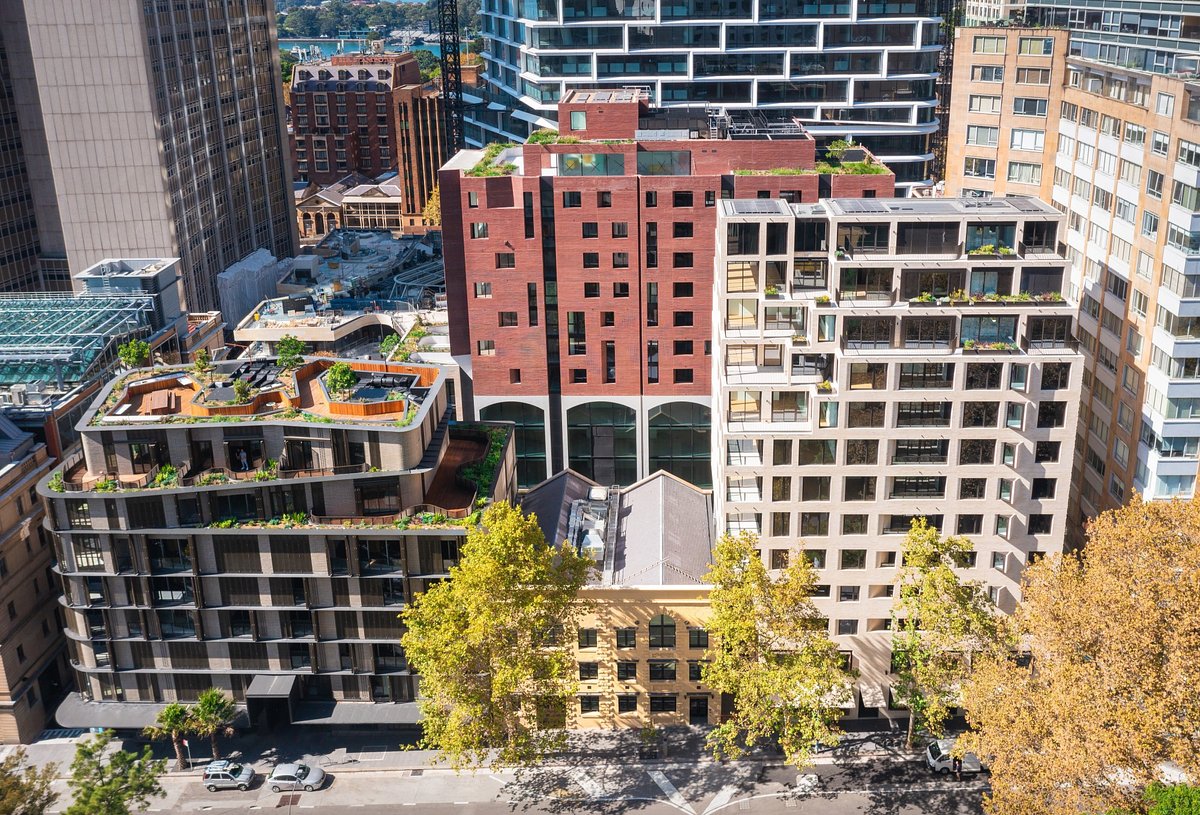 At the heart of the multi-billion dollar revamp of Sydney's Circular Quay, three new, iconic buildings are helping to create a dynamic urban village in the shadow of the City's world-famous Opera House.
Individually designed by renowned Australian architects, Studio Bright, Silvester Fuller and SJB, working in collaboration they provide a mixture of high quality residential and commercial spaces, woven together by a network of connecting lanes that create a public arcade complete with boutique retail spaces and eateries.
"This was a demanding project involving complex detailing and solutions requiring close cooperation and consultation between all parties throughout. Leviat's expertise in designing and manufacturing bespoke solutions, as well as their high level of technical support throughout, meant we were able to progress quickly and effectively, delivering the most suitable and cost-effective solutions at every stage. They also maintained close contact with Main Contractor, Richard Crookes, giving them peace of mind."
Robert Tannous, Project Manager, Favetti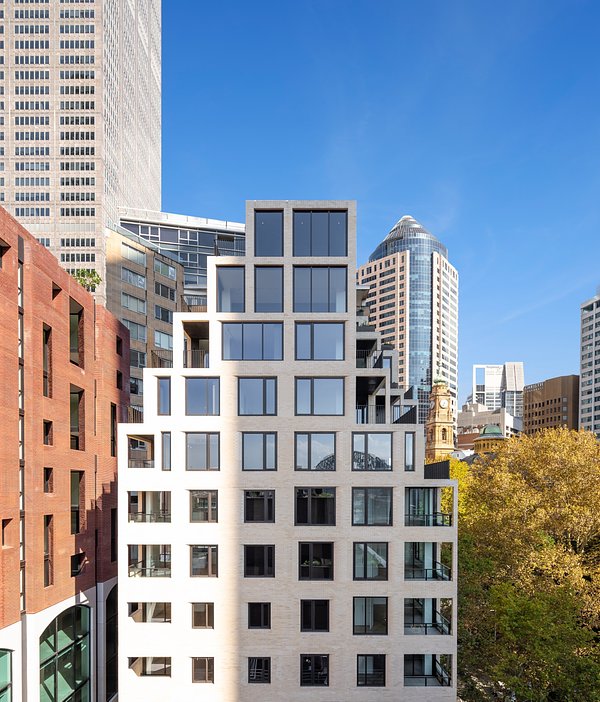 Whilst each of the three buildings, 8 Loftus St, 18 Loftus St and 15 Young St, portrays a unique style and scale, they are united by the architects' choice of dynamic brickwork façades, helping them sit comfortably alongside nearby historical masonry.
Supported from the buildings' concrete frames, the dramatic façades feature a mix of straight and curved brickwork, punctured by window openings at different levels and complex brick soffit details of varying depth and projection, which called for specialist expertise and innovative fixing solutions.

As our Ancon Support & Restraint Systems are generally purpose-designed to suit individual applications, we worked closely with specialist masonry contractor, Favetti, to develop a full range of solutions.
This included a bespoke hanging system based on standard Ancon MDC Masonry Support with welded Ancon 36/8 Channel and ZP36 Soffit Ties – a special T-plate detail to retain the exposed window head bricks was developed jointly by Favetti and Leviat offering greater stability and faster, easier installation.
A key feature of the main façade at 18 Loftus St, the 'peel' effect brickwork, created using curved brick with exposed brick soffit, presented a particular challenge. Leviat designers, however, worked closely with Favetti and steel specialist WFJ Engineering to develop a steel-based sub-structure, which was used in combination with our system to provide the necessary support.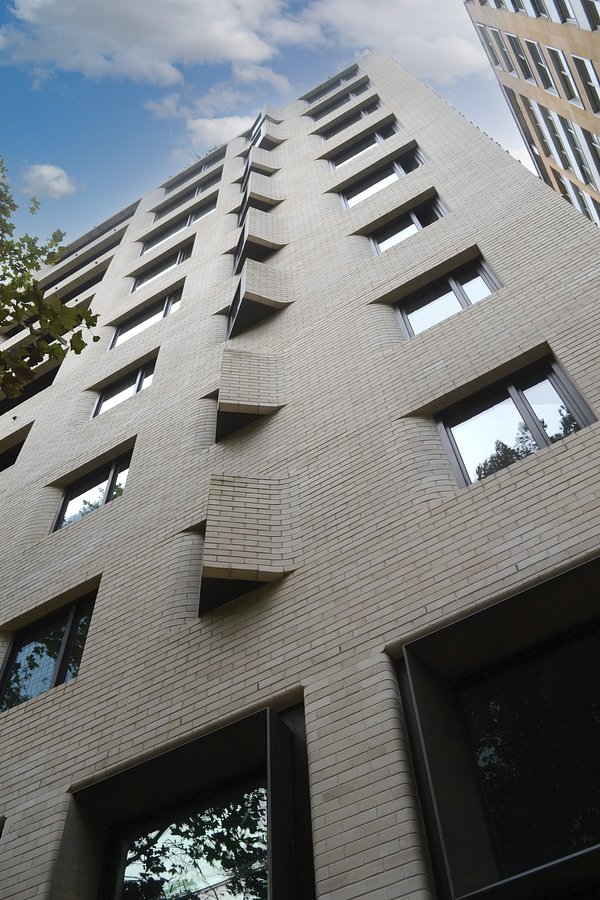 Leviat's comprehensive package of solutions for the three buildings included 2150 metres of Ancon MDC Masonry Support; 670 lengths of Ancon AMR Ladder-Type Bed Joint Reinforcement for strengthening masonry sections; 7000 Ancon ZP36 Soffit Ties and over 39,000 Wall Ties of various types, as well as 200 T-lintels with channel and tie and Ancon radius angle for the curved 'window peel' feature at 8 Loftus St.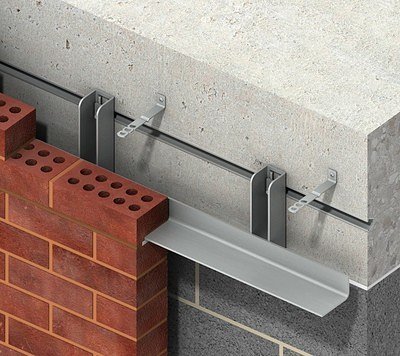 Need advice on your current project?
Contact us on 1300 304 320 or email info.ancon.au@leviat.com.
As a future-oriented, innovative company, Leviat focuses on the ever-changing requirements of the industry, and our latest development combines the portfolio of Ancon and Halfen Tension Systems to ensure we meet the individual requirements of our customers.
Leviat showcased some of Australia's most trusted and innovative connecting, fixing and anchoring solutions at Sydney Build 2022.