House at Otago Bay, Tasmania
Engineered brickwork support and hanging soffit systems from Ancon have helped the architect achieve complex brick details at Australia's award-winning 'House at Otago Bay'.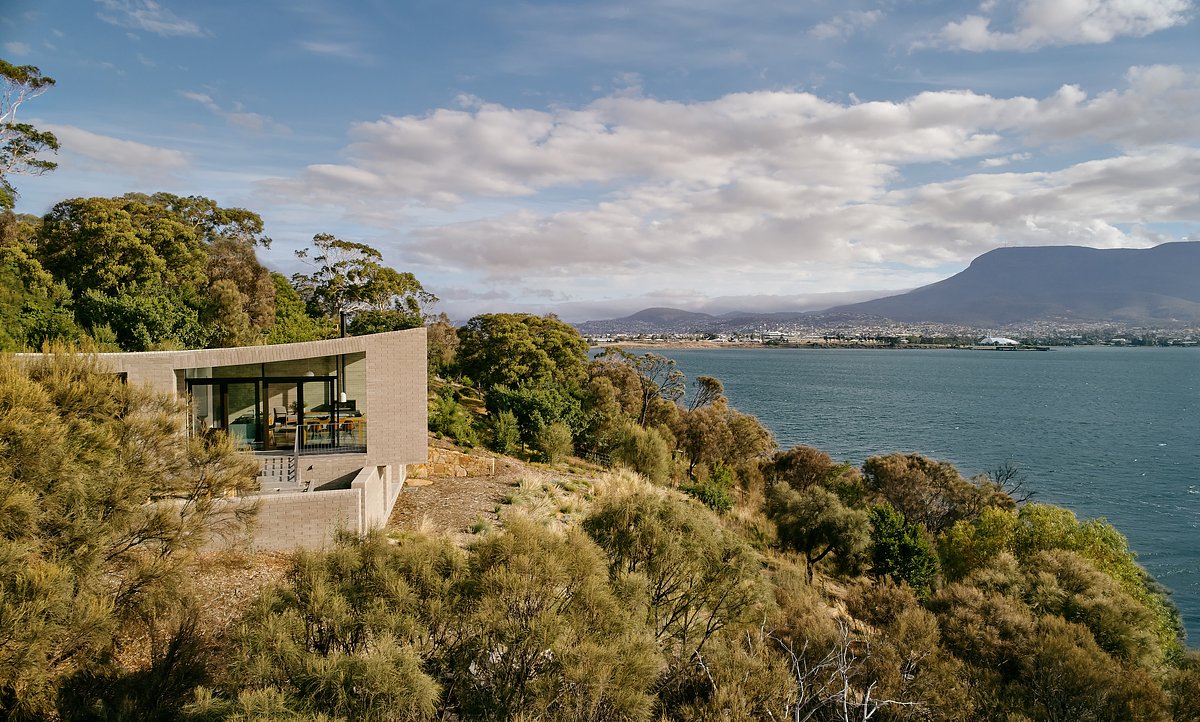 Sitting within sloping, untamed natural landscape on a bend of Tasmania's Derwent River, this unique geometric structure features long curved walls, an upwards sweeping roof, terraces and a courtyard, as well as intricately detailed features to soften the solid brick exterior and anchor it comfortably within the surrounding topography.
The Challenge
The stunning design of this outstanding building, created by architect Topology Studio, posed both architectural and engineering challenges. In particular, the design of the high-performance brickwork fixing and support infrastructure needed to achieve a precision finish to the complex deep brick soffits, colonnades, ledges and terraces.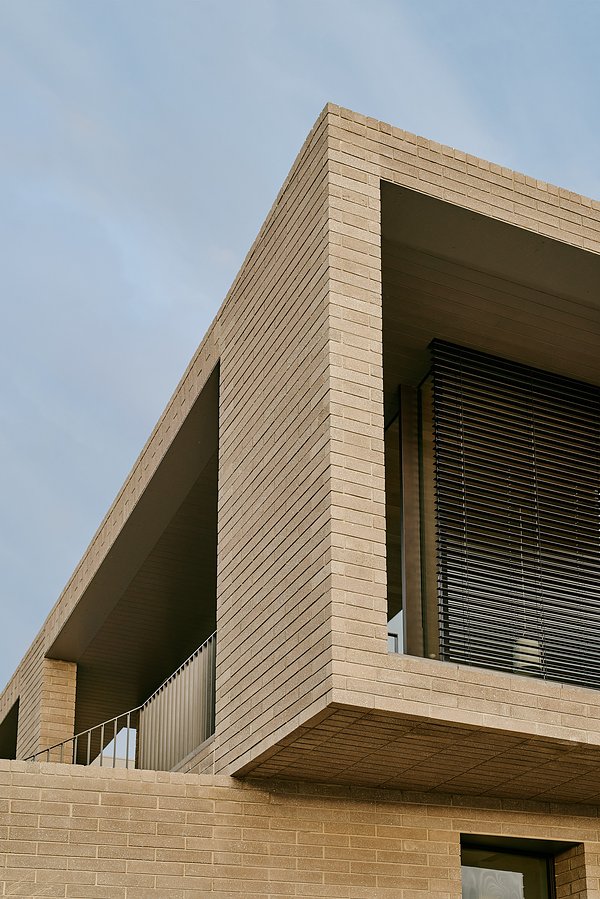 The Solution
Ancon's engineers were able to use experience and knowledge gained on similar structures around the world to develop a bespoke solution based on tried and tested stainless steel products, including MDC shelf angles and a suspended soffit system to enable the deep brick soffits to be achieved.
The technically challenging solution required ingenuity and careful detailing. The fully engineered solution allowed for precision vertical and horizontal adjustment, enabling masonry contractor, Cave Constructions, to achieve the high-quality finish essential to achieving the architect's vision.
The outstanding masonry features on this simple yet visually stunning home helped it achieve top honours in the Kevin Borland Masonry category of the prestigious 2019 Think Brick Awards, and The Esmond Dorney Award for Residential Architecture in the 2019 Tasmanian Architecture Awards.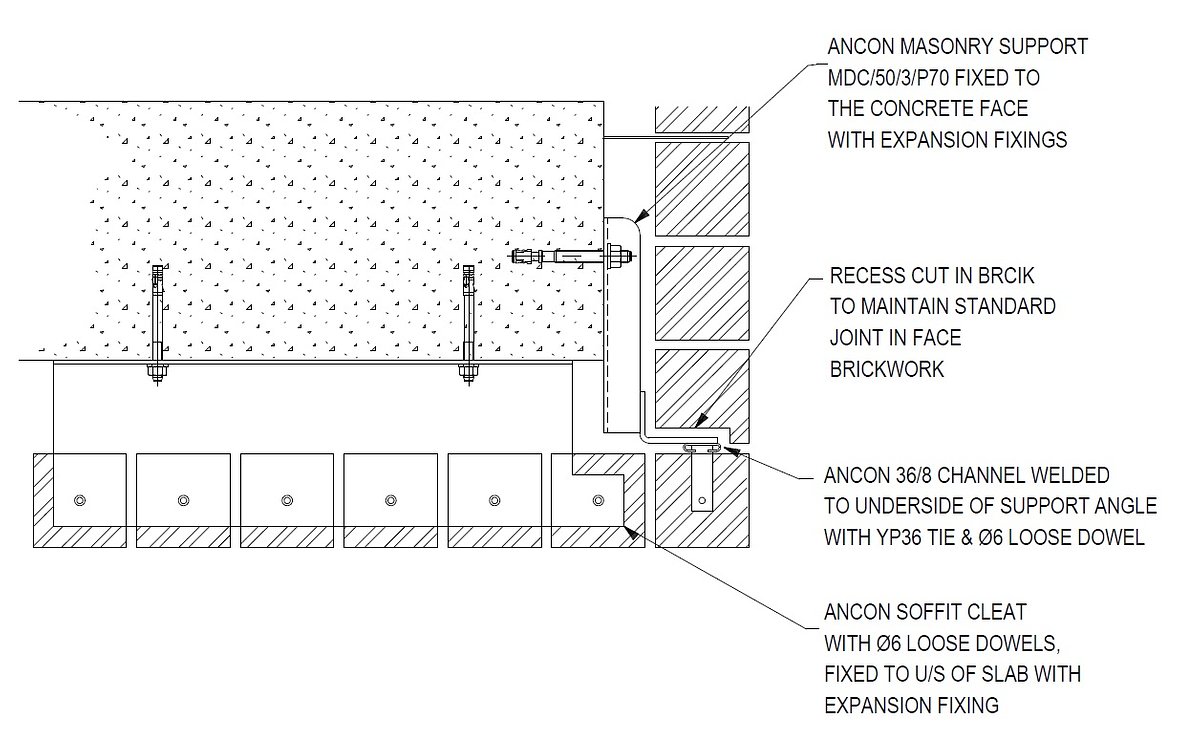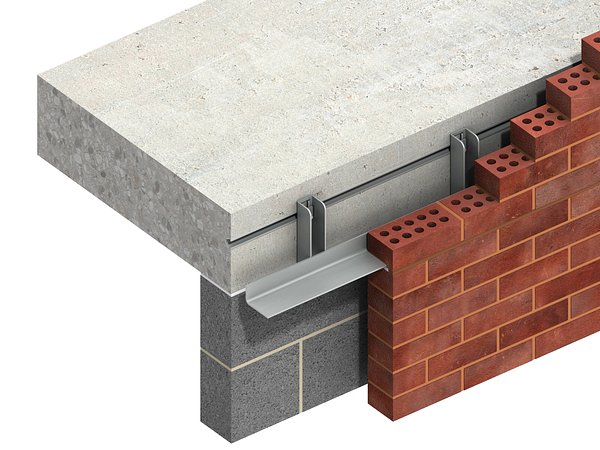 Need advice on your current project?
Contact Ancon's Masonry Team on 1300 304 320 or email info.ancon.au@leviat.com.
As a future-oriented, innovative company, Leviat focuses on the ever-changing requirements of the industry, and our latest development combines the portfolio of Ancon and Halfen Tension Systems to ensure we meet the individual requirements of our customers.
Leviat showcased some of Australia's most trusted and innovative connecting, fixing and anchoring solutions at Sydney Build 2022.