The QwikMag Magnetic Clamp is added to the Ancon range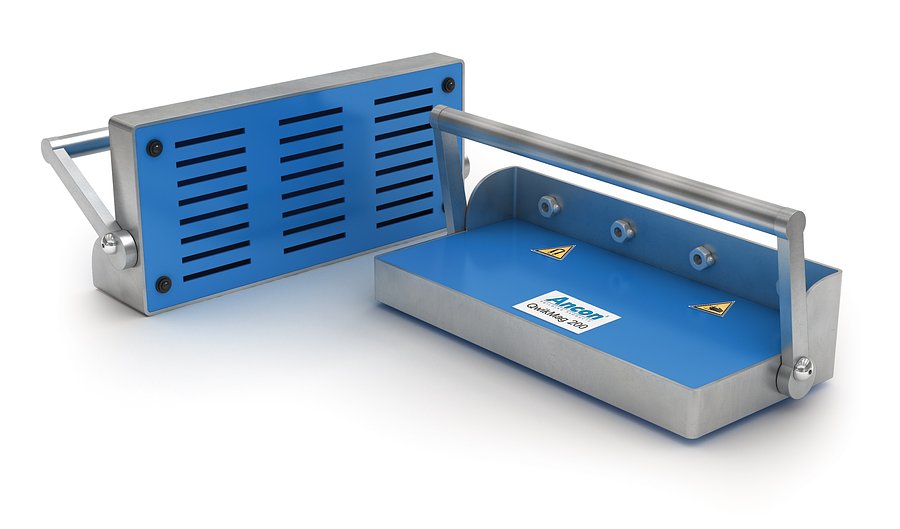 QwikMag, a high quality European-engineered magnetic clamp, is now available in Australia from Ancon Building Products.
QwikMag is designed for use with steel, timber and aluminium formwork in precast concrete factories. This durable clamp simply glides into position on the casting table, and is then easily and accurately locked down without any backward movement. QwikMag locks firmly on a straight line to provide rigid support to formwork, eliminating the risk of bowed panels from magnet slippage.
This high performance magnet with a larger clamping area than some other products minimises the number of formwork supports required, accelerating casting speeds and reducing operating costs. Its overall compact design saves valuable table space, maximising precast panel width.
A short travel locking handle makes QwikMag quick and safe to install, without the hammer blows required by some other systems on the market. It is simply locked into position with a light hand tap to the top of the clamp. Furthermore, the QwikMag's reinforced steel body ensures consistent high performance, even in the toughest industrial environments.
Chris Brooks, Ancon's Business Unit Manager, says,
"Ancon is part of the Construction Accessories division of CRH plc, an international network of world-class manufacturing businesses and top quality brands. This global advantage combined with Ancon's local market knowledge enabled the business to take a tried-and-tested magnetic clamp and further engineer the product for the Australian market to satisfy demands in the precast sector. QwikMag is used worldwide to form accurate, high quality precast panels.
Ancon's local market awareness, technical resources and nationwide operations, combined with the extensive CRH product portfolio, enables us to deliver a package of customer services that is second to none.
In addition to the QwikMag Clamp and Unicon lifting systems, Ancon also offers the precast industry a comprehensive range of Halfen Channels."
For more information on the QwikMag please click here.
As a future-oriented, innovative company, Leviat focuses on the ever-changing requirements of the industry, and our latest development combines the portfolio of Ancon and Halfen Tension Systems to ensure we meet the individual requirements of our customers.
Leviat showcased some of Australia's most trusted and innovative connecting, fixing and anchoring solutions at Sydney Build 2022.