Shear Connector Design Program
Design Program for Ancon DSD/DSDQ Shear Connectors
Free software is available from Ancon that simplifies the design of movement joints in reinforced concrete.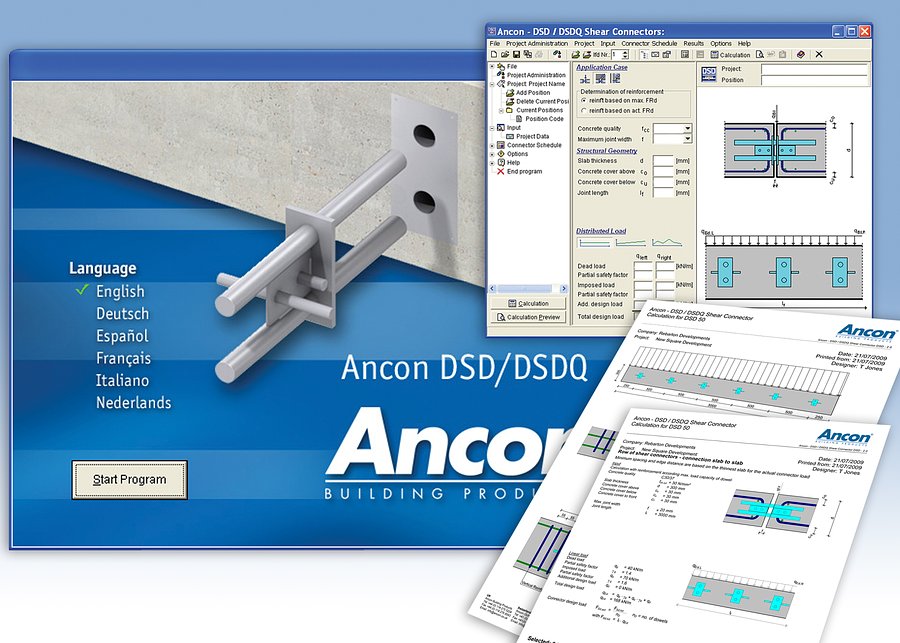 For a given application, Ancon's design program will calculate the size and quantity of shear load connectors required, the edge distance and spacings at which they should be installed, and details of the local reinforcement. This software is available in six languages.
Ancon DSD Shear Connectors are double dowel units and are more effective at both transferring load and allowing movement to take place than debonded single dowels. Visit the Shear Load Connector section for more information on the Ancon DSD.
Use the link below to download a free copy of the design program.
Shear Connector Design Software
As a future-oriented, innovative company, Leviat focuses on the ever-changing requirements of the industry, and our latest development combines the portfolio of Ancon and Halfen Tension Systems to ensure we meet the individual requirements of our customers.
Leviat showcased some of Australia's most trusted and innovative connecting, fixing and anchoring solutions at Sydney Build 2022.