New CD to simplify punching shear reinforcement design
New CD to simplify punching shear reinforcement design
Ancon Shearfix is installed within a concrete slab to reinforce column heads against punching shear. Its use negates the need for any localised thickening of the slab with features such as downstand beams or enlarged column heads.
Shearfix consists of double-headed steel studs welded to flat rails. The optimum stud centres and rail layout can be determined by calculation or more easily with Ancon's free design software, available on CD.
Unique to the Ancon program, designers are able to generate both an orthogonal and a radial rail layout, ensuring specification of the most cost-effective solution.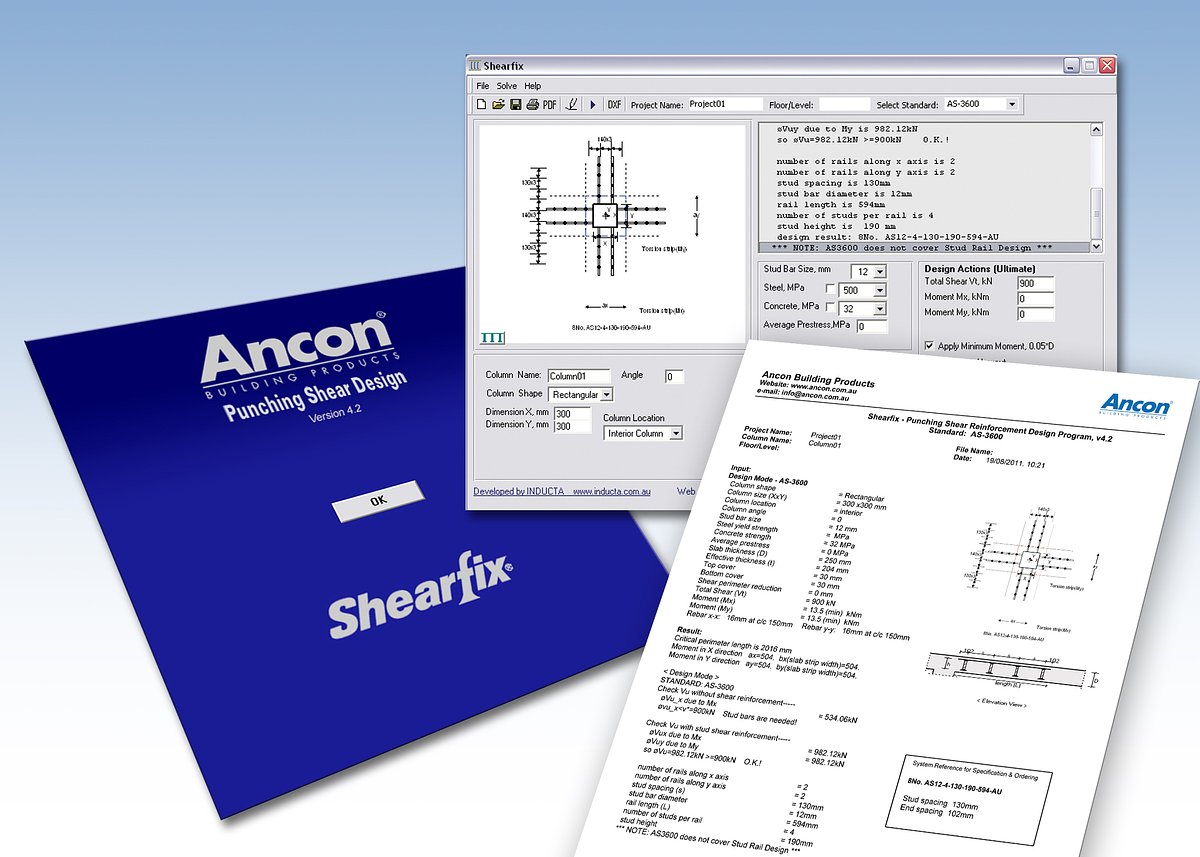 Other features of the Ancon program include:
A printable datasheet of the designed system and its export as a DXF file allowing placement directly into building plans
The addition of a re-entrant (or external corner) column to the column locations
Edge, corner and re-entrant columns can be offset from slab edges
The effective slab depth and reinforcement ratio are automatically calculated when the diameters and spacing of the reinforcement are specified (defaults to 16mm diameter bars at 150mm centres)
Floor/level has been added to the input details
As a future-oriented, innovative company, Leviat focuses on the ever-changing requirements of the industry, and our latest development combines the portfolio of Ancon and Halfen Tension Systems to ensure we meet the individual requirements of our customers.
Leviat showcased some of Australia's most trusted and innovative connecting, fixing and anchoring solutions at Sydney Build 2022.