Leviat further enhances its Ancon Shearfix stud-rail calculation program
Leviat has released an enhanced version of its popular Ancon Shearfix design software that enables engineers to maintain a flat concrete slab at column heads by reinforcing the area against punching shear with a prefabricated, stud-rail system.
The software is free to download here.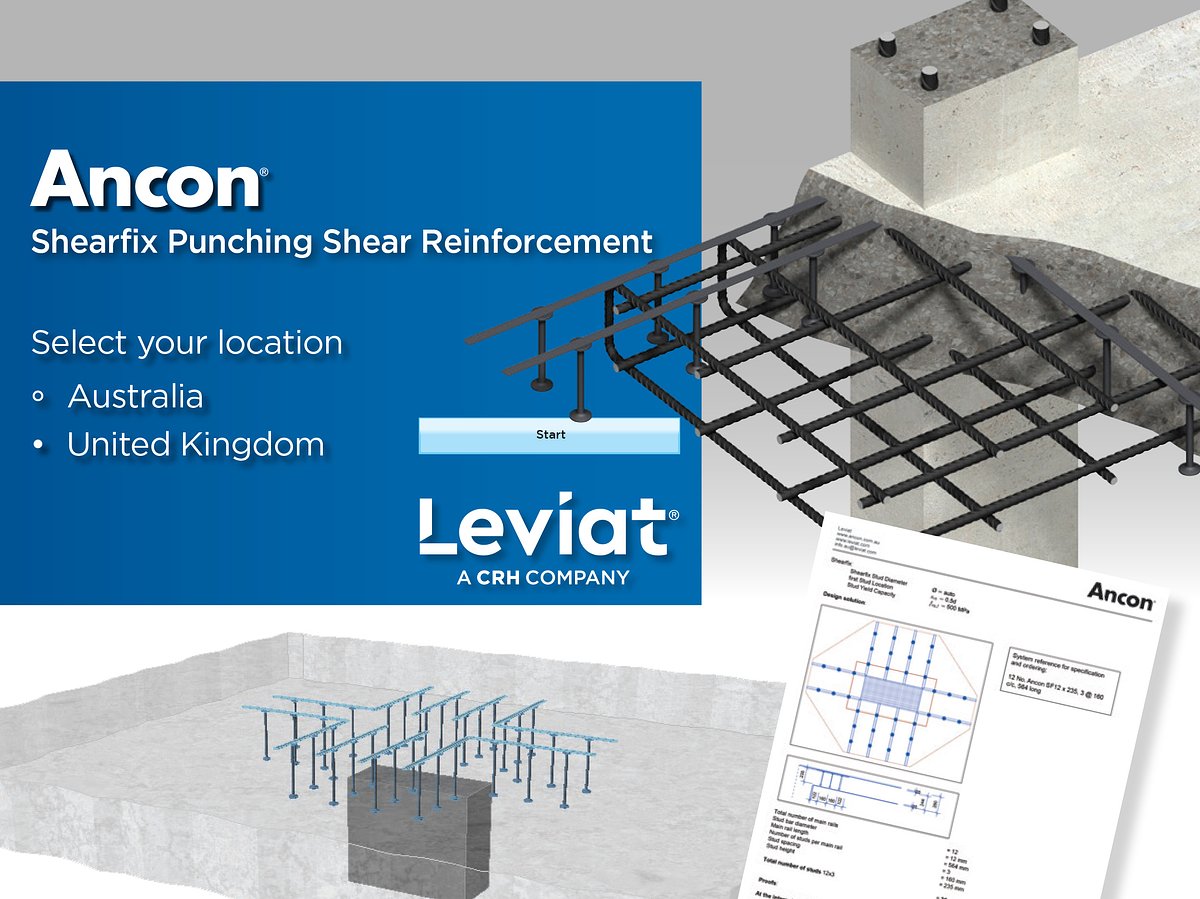 The design software, which allows analysis to AS 3600 (Lim and Rangan) and BS EN 1992 (Eurocode 2), simplifies the specification and ordering of a Shearfix system.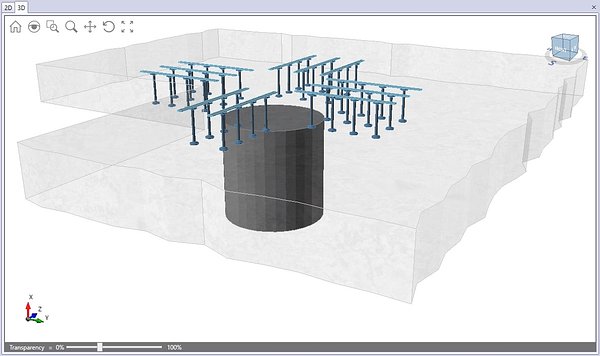 This easy-to-use program automatically calculates the optimum design of Ancon Shearfix punching shear reinforcement for a wide range of column sizes, shapes and locations. It will take into account any number of rectangular or circular slab openings, showing the designed stud and rail layout in either a 2D or 3D view, depending on user preference. Input tabs, sequenced logically, capture the column data quickly and easily, with a punching shear check and stud-rail design generated in seconds.
The advanced software now aids the engineer further by automatically calculating the effective slab depth when structures contain a layer of tensile slab reinforcement in each direction. Multiple calculations can now be saved in a single project folder, with sub-directories for floor levels, to ease project management and allow bulk export of information in both PDF and DXF.
Further information on this product is available in the Ancon Shearfix technical literature below.
The software is free to download here.
As a future-oriented, innovative company, Leviat focuses on the ever-changing requirements of the industry, and our latest development combines the portfolio of Ancon and Halfen Tension Systems to ensure we meet the individual requirements of our customers.
Leviat showcased some of Australia's most trusted and innovative connecting, fixing and anchoring solutions at Sydney Build 2022.