Barrack Place, Sydney, NSW
Ancon designed and manufactured a bespoke stainless steel support system for the intricate brick façade on Barrack Place, located at 151 Clarence Street in the centre of Sydney.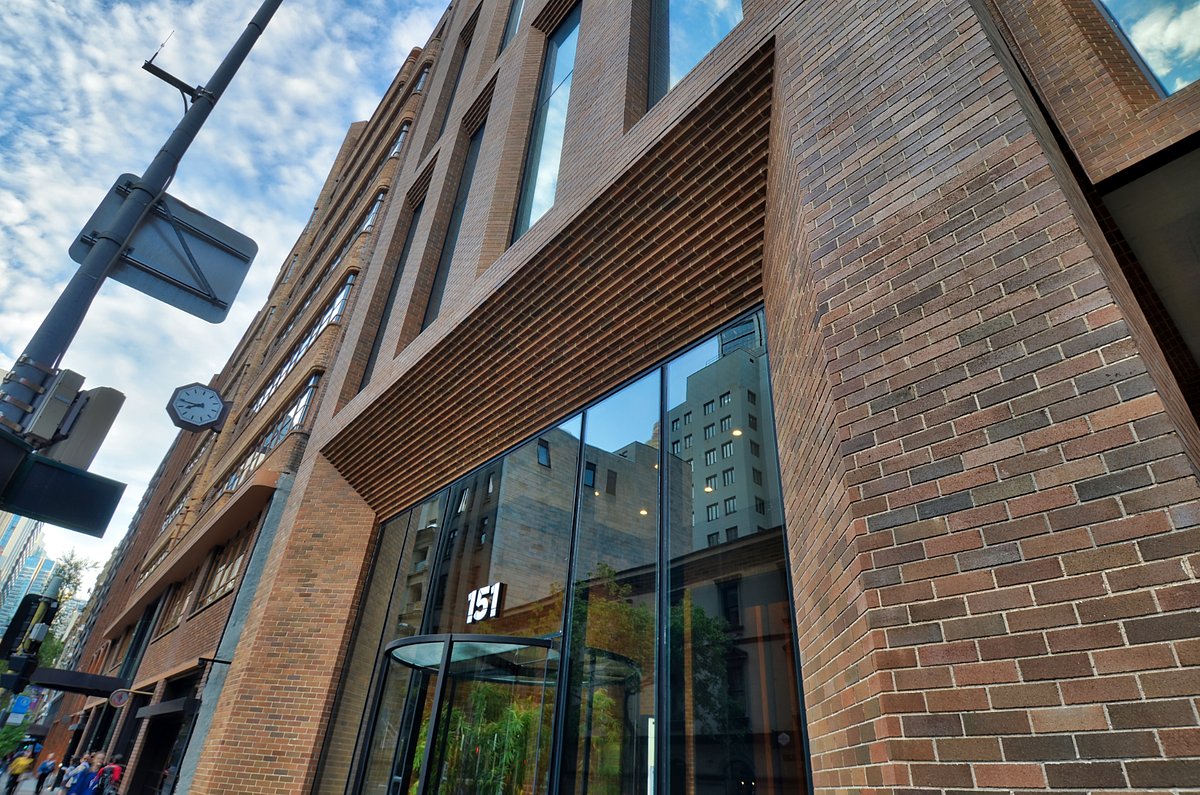 Owned and developed by Investa and completed in October 2018 by main contractor, Built, Barrack Place is an innovative 22,000sqm commercial tower with retail over three levels.
The sustainable development achieved Australia's first ever WELL Core & Shell Precertification at the Gold level by the International WELL Building Institute™ and recently secured a 6-star Green Star As Built rating and is targeting a 5-star NABERS Energy rating.
Designed by Architectus, this 18-storey development features a large glass tower structure rising from a striking brick façade at street level and the lower floors. Ancon's specialist knowledge in how to support demanding architectural brickwork, plus their manufacturing agility and dedicated project management services, proved invaluable to the project's brickwork subcontractor, Fugen.
In addition to intricate corbelled brickwork around each window opening, the brick façade also featured a 'Mega Corbel' over the grand entrance requiring extra-special consideration.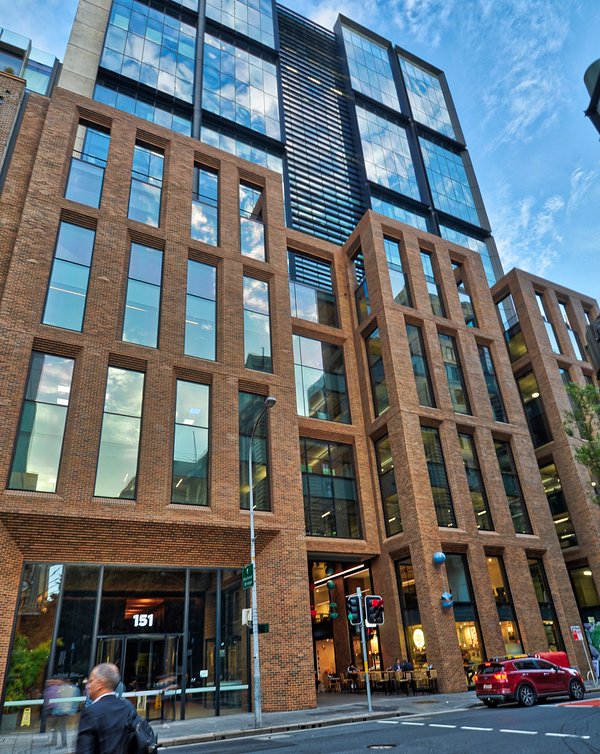 Stainless Steel Brick Support Angles
Ancon's engineered brick support systems enabled this large-scale cladding installation on this impressive development to be completed to the highest safety standards, while showcasing its architectural brickwork features. Each support angle used on the project was value engineered prior to manufacture and installation to provide a cost-effective fixing solution. Ancon detailed a support angle at every other floor level to accommodate the double height windows and brick panels on this aesthetically pleasing brick development.
Wherever possible, on simple straight brick runs, Ancon MDC continuous shelf angles were designed to support the brickwork. These angles fix to the structural frame via welded brackets. The system spans the 50mm cavity and creates a horizontal shelf in the outer leaf to support the full brick panel above. MDC systems are designed and manufactured by Ancon in a variety of configurations to suit the specific masonry load and cavity width of individual projects. They are typically a cost-effective alternative to plain angles as the material content is optimised.
In order to support the 'Mega Corbel' at the building's entrance, Ancon designed a combination of stitching rods and channel-fixed wall ties to restrain grooved brickwork from an angled concrete frame. At the same location, brickwork is suspended from Ancon soffit angles, mechanically-fixed to the underside of the concrete frame, and an MDC support angle is used with stitching rods and stirrups beneath it to suspend a soldier course of bricks.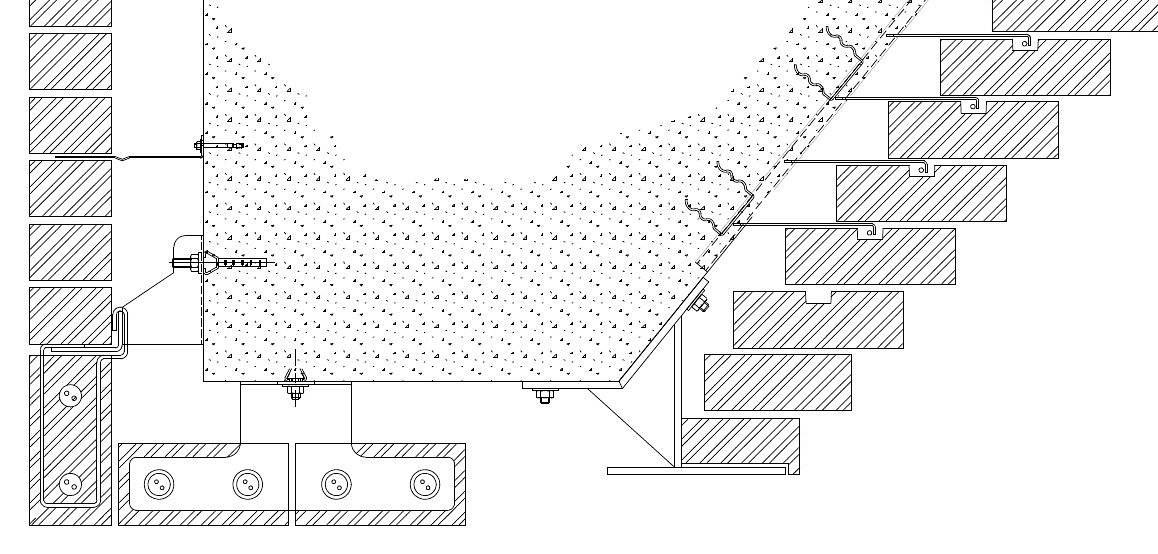 Wall Ties and Restraint Fixings
To restrain the distinctive corbelled brickwork details around each window, stainless steel L-shaped Ancon SDB frame cramps were used. A number of different lengths were utilised in order to stagger the bricks away from the uniform structural frame. The frame cramps were fixed into the concrete.
Technical Expertise
As part of Ancon's free design service, layout plans were produced for approval prior to manufacture, illustrating the location and reference of all the fixings required. Ancon's early involvement with Façade engineers, Inhabit, enabled a practical and cost-effective design to be agreed prior to the build of the complex masonry features. Utilising Ancon's expertise at design stage avoided installation difficulties, site delays and unnecessary remedial measures. All Ancon's structural steelwork is now hidden from view following the successful completion of the project, leaving only the architectural features on show.
Architect: Architectus
Façade Engineers: Inhabit Group
Main Contractor: Built
Client: Investa
Completed: October 2018
Related Products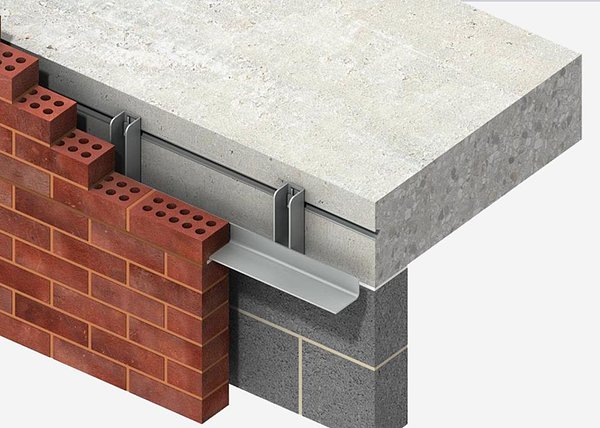 Masonry cladding on steel or concrete framed structures is normally supported by stainless steel shelf angle.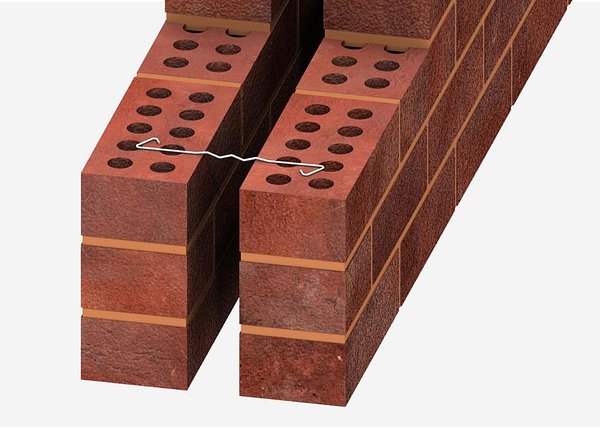 Wall ties and restraint fixings are an essential element in the stability of masonry panels.
There are various methods of fixing to concrete or steel frames.
As a future-oriented, innovative company, Leviat focuses on the ever-changing requirements of the industry, and our latest development combines the portfolio of Ancon and Halfen Tension Systems to ensure we meet the individual requirements of our customers.
Leviat showcased some of Australia's most trusted and innovative connecting, fixing and anchoring solutions at Sydney Build 2022.