Holme Apartments, Melbourne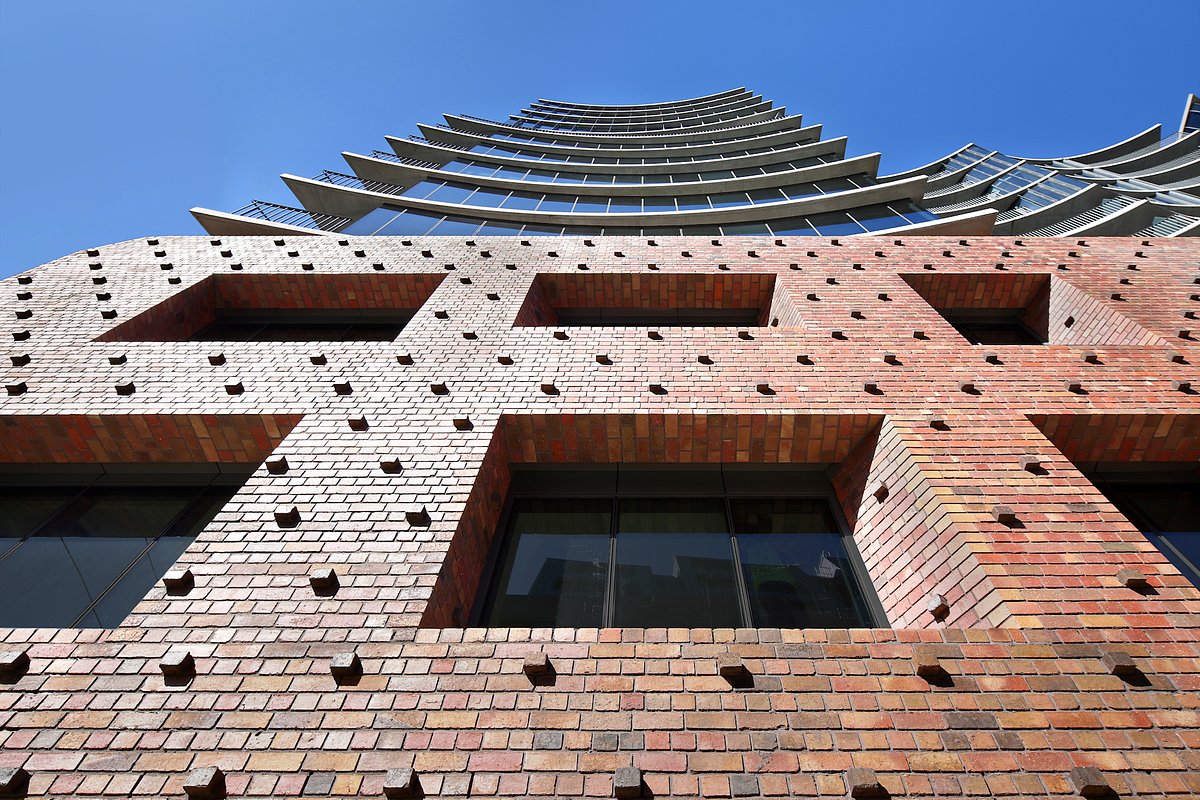 "This was a complicated project but thanks to the determination and support provided by Ancon, the installation went well and the end result is fantastic."
Lior Arad - Senior Contracts Administrator, Hacer Group
Ancon MDC shelf angle provides bespoke support for complex brickwork façades on stunning art-deco inspired Holme Apartments in Melbourne's cultural precinct.
Sitting atop a retained and extended brickwork podium that once formed the walls of a 1920 art-deco style warehouse, the residential floors of this stunning 14-storey apartment building are formed in continuous curved slab, with scalloped balcony edges designed in inverted silo form to reflect the area's industrial heritage.
The Challenge
The challenge for design and construct contractor, Hacer Group, was in bringing together the different structural elements used to create this building. Supporting the complex raked brickwork façade from the building's concrete and structural steel frame proved a particular challenge, due to inconsistencies in the concrete pour and variations in the depth of the soffits.
The Solution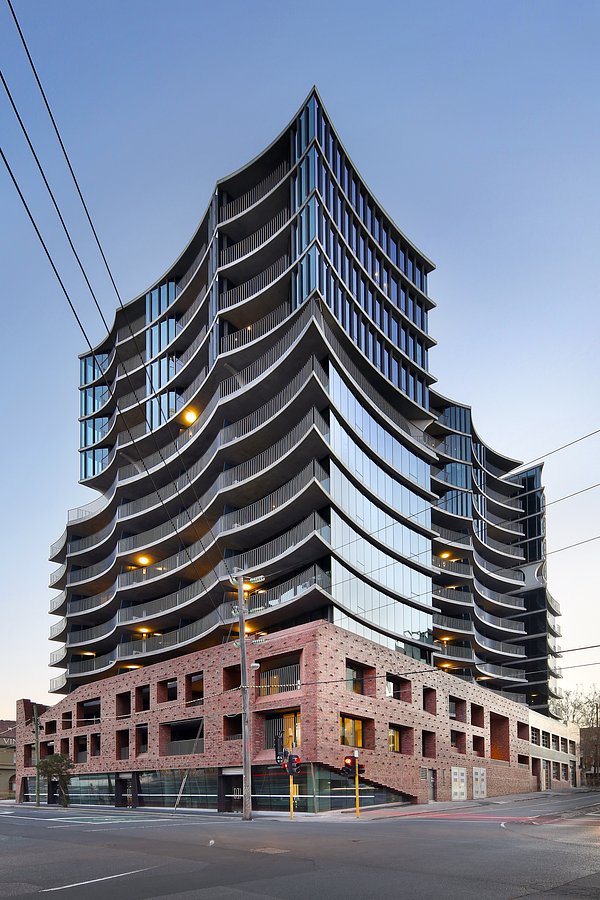 Ancon engineers worked closely with Hacer and its project architects to develop a bespoke solution that involved fixing 500 metres of Ancon MDC Shelf Angle at every level, and above all openings. Depending on the location and backing structure, a variety of fixing methods were utilised including Ancon 30/20 cast-in channel with M12 T-head bolts; RHS box section with Ancon M12 Steelgrips or Parallel Flange Channel (PFC) with M12 Isolated Setscrews.
To create the 265 metres of deep brick soffits, Ancon designed a stainless steel system comprising soffit support hangers and stitching rods spanning through the holed bricks suspended below. The Ancon systems were engineered off-site to suit each individual fixing requirement, thus ensuring a perfect solution, without the difficulties of on-site manufacture and co-ordination. Being much lighter than equivalent galvanised steel components, the Ancon systems were easier and quicker to install, whilst continuous on and off-site support from Ancon's technical team prevented delays and provided extra peace of mind for client CBUS Property.
Ancon's specialist knowledge in supporting complex architectural brickwork, plus their manufacturing agility and dedicated project management services, proved invaluable to the project's contractor.
Hacer's Senior Contracts Administrator, Lior Arad, explains how early involvement with Ancon had a huge effect on the success of the project:
The success of the job was down to the early collaboration between Ancon, Hacer and John Wardle Architects.

Ancon provided early layout drawings with all fixings referenced and scheduled, which combined with continuous on and off-site support from Ancon's technical team, allowed quantities to be accurately measured, delivery times to be reduced and installation problems to be minimised – providing extra peace of mind for client CBUS Property.
Lior went on to say,
I also appreciate how easy Ancon was to contact and the turn‐around time on manufacture and delivery of the product was fantastic. Dealing with you was a breeze!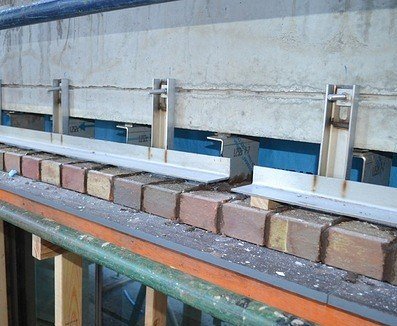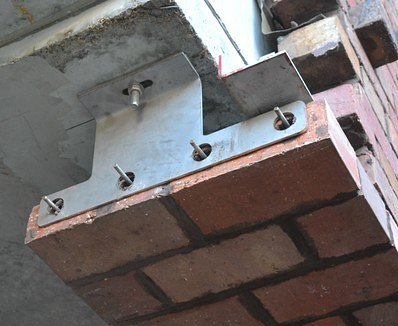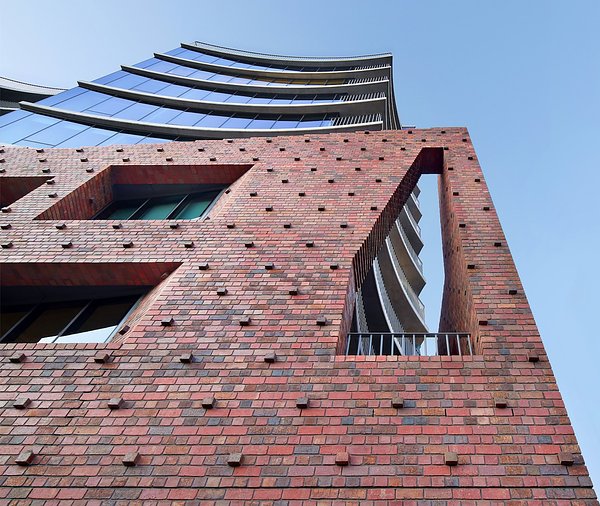 | | |
| --- | --- |
| Client | CBUS Property |
| Architect | John Wardle Architects |
| Main Contractor | Hacer Group |
Need advice on your current project?
Contact Ancon's Masonry Team on 1300 304 320 or email info.ancon.au@leviat.com.
As a future-oriented, innovative company, Leviat focuses on the ever-changing requirements of the industry, and our latest development combines the portfolio of Ancon and Halfen Tension Systems to ensure we meet the individual requirements of our customers.
Leviat showcased some of Australia's most trusted and innovative connecting, fixing and anchoring solutions at Sydney Build 2022.