The Royal Women's Hospital, Melbourne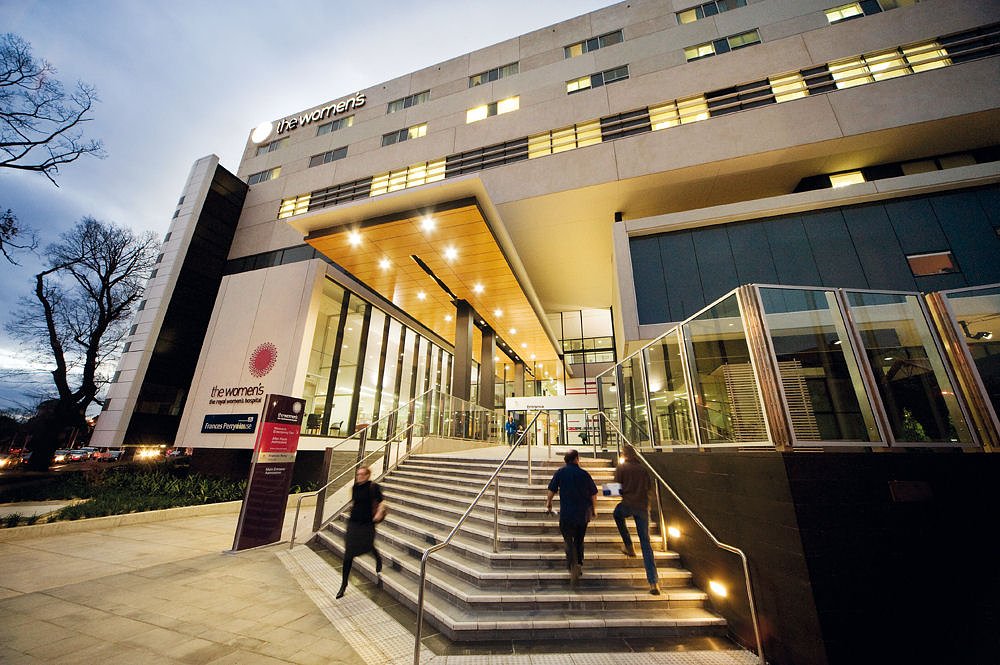 Ancon supplied 3,000 DSDQ 50, DSDQ 100 and ESDQ 20 Shear Load Connectors to the build of Australia's Royal Women's Hospital in Melbourne.
This 13 storey, Aus$250 million development was completed at the end of 2006. Large post-tensioned floor slabs dominate the structure, which consists of 5 basement levels and 8 floors above ground.
Ancon DSDQ Shear Connectors were used predominantly around the lift and stair cores to allow movement between the wall and the post-tensioned slab.
Ancon's involvement in the project commenced in the design phase where the structural engineers were considering the use of corbels at these movement joints. This specification was changed once the engineers understood the benefits of Ancon shear connectors in this application.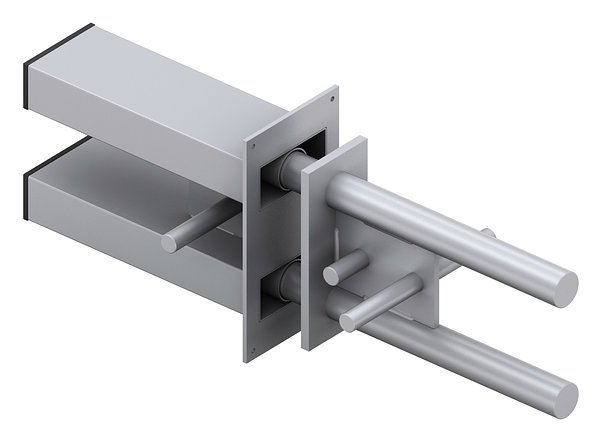 Each DSD and ESD connector is a two-part assembly comprising a sleeve and a dowel component. In a 'Q' connector dowels are located in a rectangular box section which accommodates some lateral and rotational movement in addition to longitudinal movement.
The two-part installation process is quick and accurate and can prove to be more cost-effective than the build of more complicated joint details, such as corbels.
Simple nailing of the sleeve to the formwork ensures subsequent alignment with the dowel assembly: essential where effective movement is required. Drilling of either formwork or concrete is not required.
Manufactured from stainless steel, it provides a high degree of corrosion resistance with no requirement for additional protection.
The Royal Women's Hospital has been re-developed as a specialist facility dedicated to the health of women and newborn babies. The new hospital has enhanced technical capacities, with an improved environment for both patients and staff. Designed by Woodhead Architects and DesignInc in Melbourne, it has recently been awarded 'Best International Health Project' at the International Academy for Design & Health Awards.
Related Products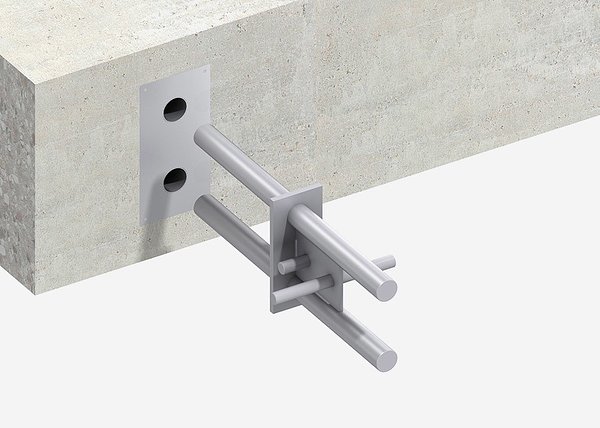 Concrete structures are designed with expansion and contraction joints to allow movement to take place.
As a future-oriented, innovative company, Leviat focuses on the ever-changing requirements of the industry, and our latest development combines the portfolio of Ancon and Halfen Tension Systems to ensure we meet the individual requirements of our customers.
Leviat showcased some of Australia's most trusted and innovative connecting, fixing and anchoring solutions at Sydney Build 2022.