Orange Hospital, New South Wales
An Ancon brickwork support system has been installed on the new 300 bed Orange Hospital in New South Wales.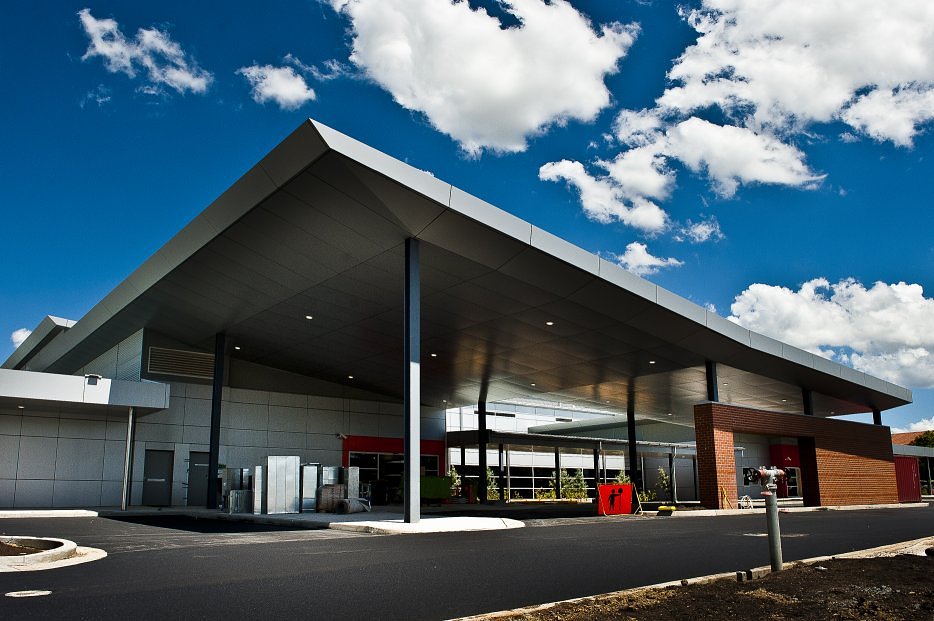 Ancon Soffit Angles used in conjunction with MDC shelf angles proved the ideal solution for architect DesignInc to extend the support of soffit brickwork on the project's East and West entrance canopies. Ancon stitching rods were also used to span the soffit angle and support the three bricks between the brackets.
Ancon's innovative Steelgrip fixing simplified the fixing of the shelf angles and soffit angles to the hollow steel section, as access was only available from one side.
Ancon MDC support systems create a continuous length of angle to support the outer leaf of masonry. They can be supplied in a variety of configurations to suit the specific load and cavity of individual applications and can support special masonry features including curves and arches.
As part of Ancon's free design service, plans were produced illustrating the location and reference of all the fixings required.
Ancon's project management service ensured all products were designed, manufactured and delivered to suit the contractors' progress on site.
The new Orange Hospital is situated on the existing Bloomfield Hospital site and the development included the refurbishment of numerous heritage buildings. The hospital now provides the majority of health services across Orange from a single site under the REBOB (Redevelopment of Bathurst Orange & Bloomfield Health Services) initiative.
Orange Hospital was designed by Silver Thomas Hanley and DesignInc with contractors Hansen Yuncken and Macarthur Bricklaying undertaking the construction.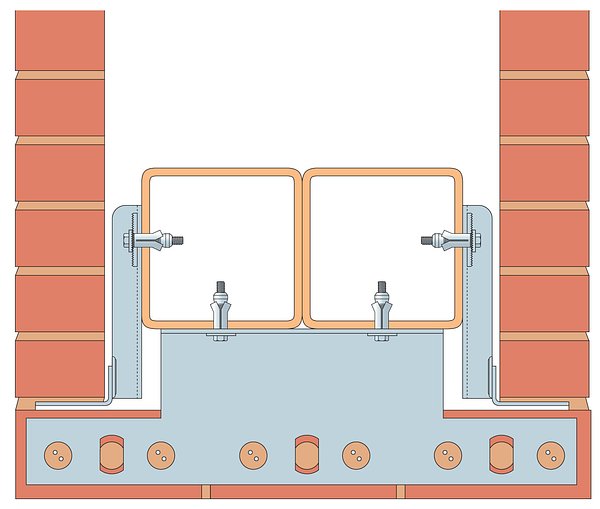 As a future-oriented, innovative company, Leviat focuses on the ever-changing requirements of the industry, and our latest development combines the portfolio of Ancon and Halfen Tension Systems to ensure we meet the individual requirements of our customers.
Leviat showcased some of Australia's most trusted and innovative connecting, fixing and anchoring solutions at Sydney Build 2022.