Hollo-Bolt
Lindapter cavity fixings provide a simple, cost-effective solution when fixing to rectangular or circular hollow section steel, or to steelwork where access is available from one side only. They are ideal to use with any steel structures and eliminate the requirement for using unsightly welding or strapping.
When using Lindapter cavity fixings, installation time and costs are reduced, as they are easy to install without specialist skills, equipment or on-site power.
All standard Lindapter products are readily available from stock.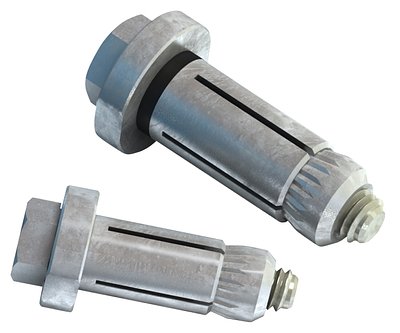 Type HB - Hollo-Bolt
The Lindapter Hollo-Bolt is a patented method of securing to square, rectangular or circular hollow section steel, or to conventional steelwork where access is available from one side only.
The Hollo-Bolt offers a tremendous reduction in installation time and costs over traditional methods, as well as giving the specifier absolute confidence through guaranteed loads with a built in factor of safety.
The larger Hollo-Bolt sizes, M16 & M20 are optimised for structural connections and feature a patented High Clamping Force (HCF) mechanism to produce three times more clamping force than the same sized product without the mechanism. The significance of increased clamping force is illustrated in the video below:
Approvals
Awarded the Design Council's Millennium Products status for innovation in connecting to hollow section, the Hollo-Bolt also has third party endorsements from Corus and the UK's Steel Construction Institute.

Typical Hollo-Bolt Applications
Typical Hollo-Bolt applications include the connection and suspension of: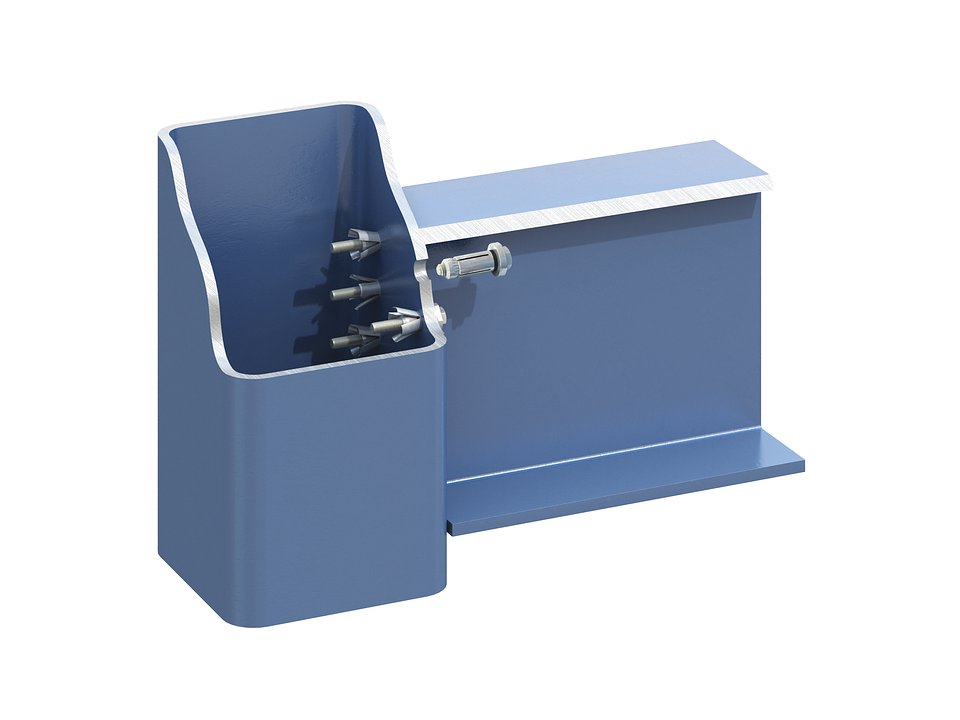 Primary Connections
Secondary Connections
Bridges
Cladding
Balconies
Tower and Masts
Staircases and Handrails
Glazing and Roofs
Modular Buildings
Load and Resistance Design Strengths (LRFD)
The Load and Resistance factor (LRFD) design strengths figures are taken from the ICC-ES Evaluation Report ESR-3330 and have been converted from lbs to kN (conversion 1 lb = 0.0044 kN). The LRFD Design Strengths have been calculated in accordance with the ICC-ES Acceptance Criteria AC437 and AC469.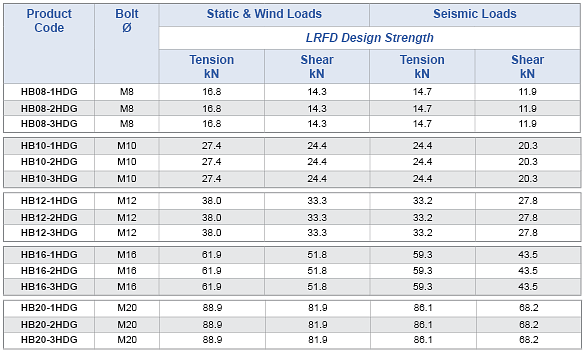 Material
The durability of the Lindapter Hollo-Bolt is achieved by coating or by use of stainless steel and is categorised by Corrosivity Class in accordance with ISO 9223.
The Hollo-Bolt comes with Zinc plated plus JS500 or HDG protection as standard.
Zinc Plated plus JS500
This combination protects against rust and corrosion, making it suitable for indoor and outdoor applications.
Hot-Dip Galvanised
Hot-dip galvanising involves immersing bolts in molten zinc, resulting in a thick, durable coating that offers excellent corrosion protection, even in harsh environments. This process is widely used in outdoor and marine applications.
Sheraplex Coated
Sheraplex is a specialised corrosion protection coating. It is a multi-layer system designed to provide long-term resistance against corrosion. Sheraplex-coated Hollo-Bolts are suitable for challenging environments, such as industrial plants or coastal areas, where corrosion resistance is crucial.
Stainless Steel
Stainless steel Hollo-Bolts are inherently corrosion-resistant due to their composition, made from austenitic stainless steel. Suitable for environments where regular steel would quickly deteriorate, such as in food processing facilities or highly corrosive atmospheres.
Head Variations
A variety of finishes and colours are available.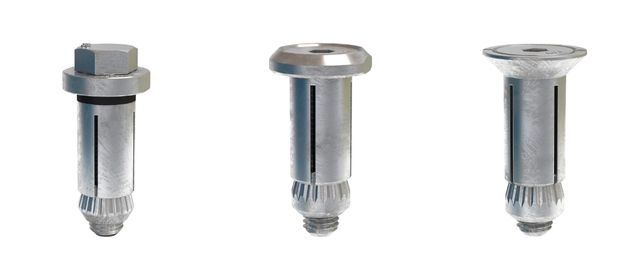 As a future-oriented, innovative company, Leviat focuses on the ever-changing requirements of the industry, and our latest development combines the portfolio of Ancon and Halfen Tension Systems to ensure we meet the individual requirements of our customers.
Leviat showcased some of Australia's most trusted and innovative connecting, fixing and anchoring solutions at Sydney Build 2022.