Ancon publishes a comprehensive design guide for its threaded inserts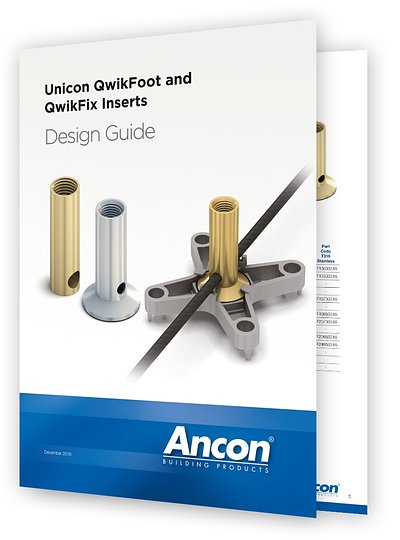 Ancon has released a new design guide for its QwikFoot and QwikFix Cast-in Threaded Inserts (Ferrules).
Part of the Unicon range for the precast concrete industry, threaded inserts are a safe and quick way to attach permanent structural fixings and temporary fixings like braces and strongbacks to concrete. Most commonly used in precast concrete panels, they offer a variety of advantages compared to post-installed anchors or weld plates. They are available in thread sizes from M12 to M24 and with Unicoil threads UC16 in either zinc plated and hot dip galvanised mild steel and grade 316 stainless steel.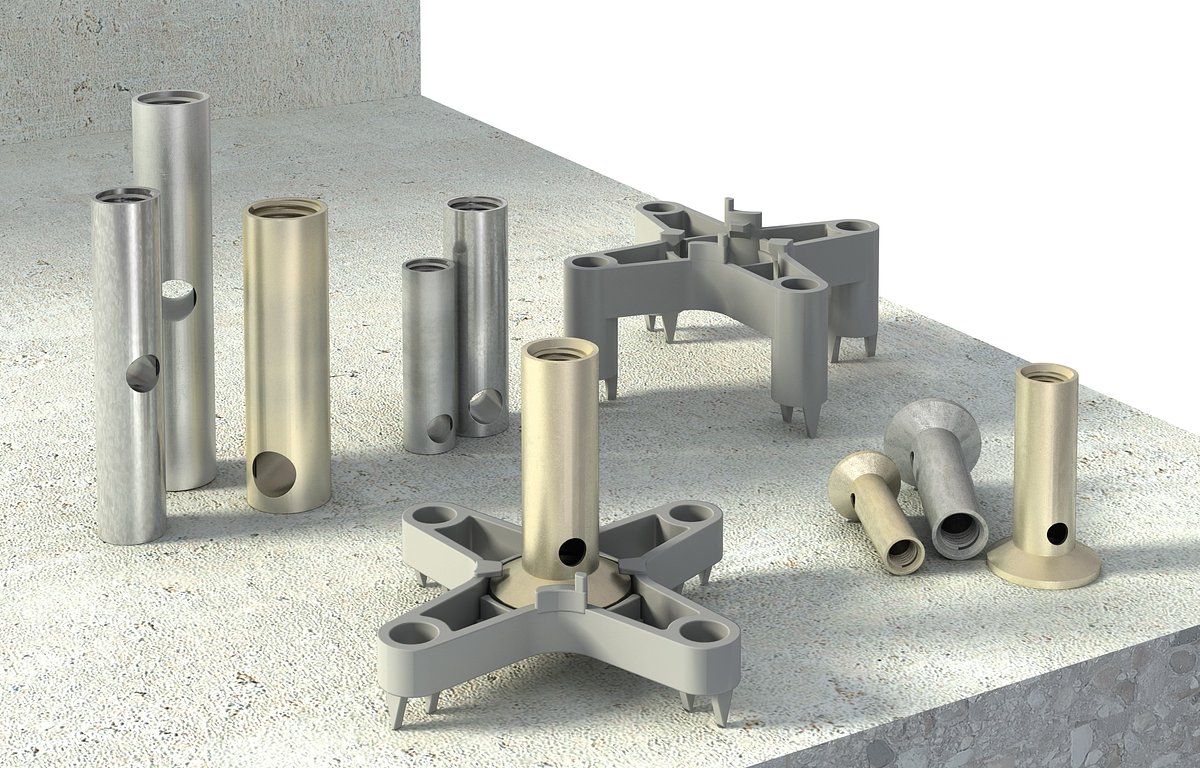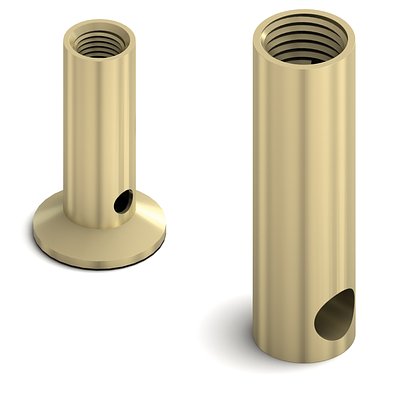 The new design guide provides designers with the capacities for QwikFoot and QwikFix Cast-in Threaded Inserts in compliance with Technical Specification TS101 for permanent applications and AS 3850:2015 for temporary braces and strongbacks. Product dimensions, part codes and installation accessories are also included in the guide.
The National Construction Code 2016 (NCC 2016) refers to TS 101 for the design of cast-in fastenings. TS101 introduces the Load and Resistance Factor Design (LRFD) to design anchors. The document is based on the Concrete Capacity Design (CCD) method to check the capacity for cast-in fasteners. The following failure modes should be checked when designing Threaded Inserts:
steel failure
concrete cone failure
pull-out failure
With their big foot diameter QwikFoot Threaded Inserts are not prone to pull-out failure. The design guide explains in detail, how the concrete cone capacity is calculated based on the edge distance of the threaded insert and the spacing between adjacent inserts. The document includes tables showing the capacities for inserts in various locations as well as different concrete capacities.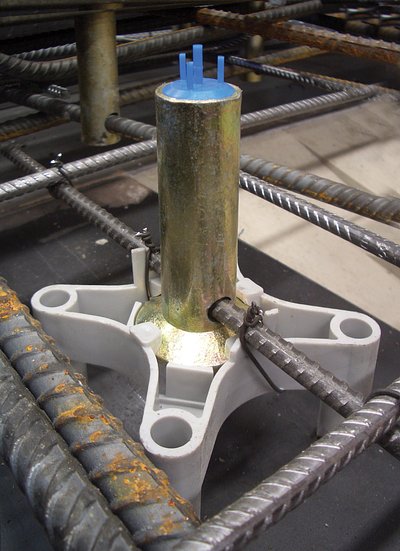 For threaded inserts that are used in temporary applications, normally associated with lifting of precast concrete panels, the design has to be done in accordance with AS 3850:2015. AS 3850 requires a design of the threaded insert according to the Working Load Limit (WLL) method utilising a Factor of Safety (FoS) not less than 2.25. The design guide includes a separate set of design tables for the capacities of temporary used threaded inserts in various common locations.
For more information on the use, installation and design of threaded inserts please download the new design guide above. Should you have any questions about the design or use of our Threaded Inserts please contact the Ancon Technical team on technical@ancon.com.au.
As a future-oriented, innovative company, Leviat focuses on the ever-changing requirements of the industry, and our latest development combines the portfolio of Ancon and Halfen Tension Systems to ensure we meet the individual requirements of our customers.
Leviat showcased some of Australia's most trusted and innovative connecting, fixing and anchoring solutions at Sydney Build 2022.