Ancon launches BIM Object library
Ancon has launched a BIM Object library to support the industry's transition to digital building modelling. Objects are available in 5 file formats: Revit, IFC, ArchiCAD, Vectorworks and Bentley.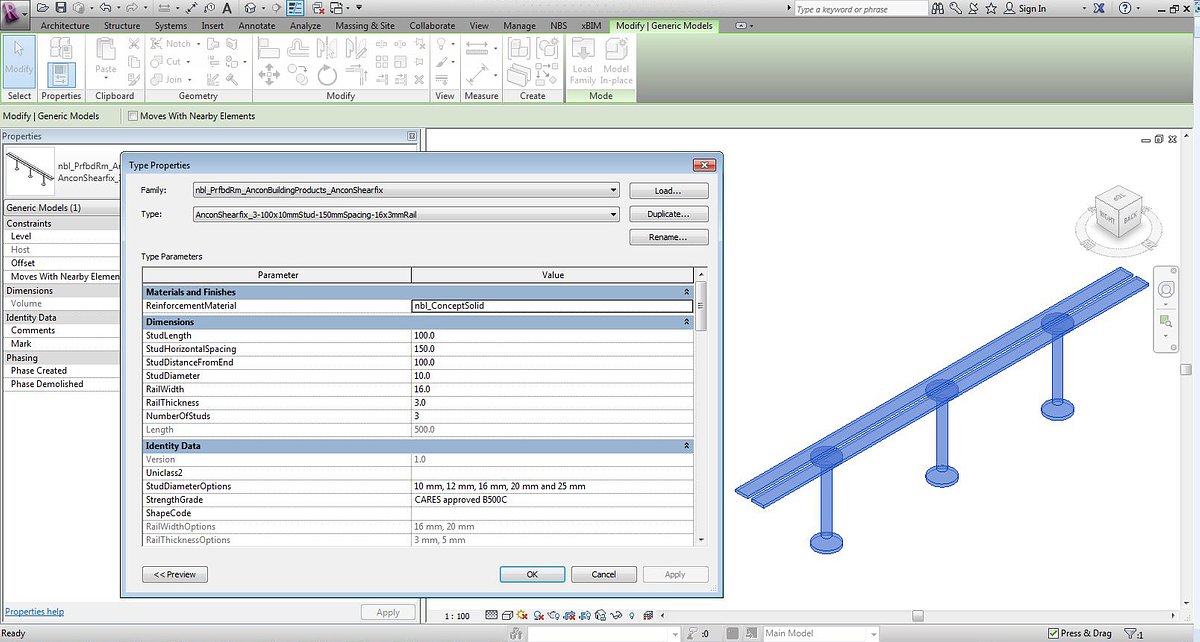 Available to download here, these new data-rich BIM Objects allow Ancon products to be easily incorporated into a 3D building model and its associated component database.
Ancon's BIM Object portfolio includes tension bar systems, windposts, DSD shear load connectors and Lockable Dowels, Shearfix stud rails and KSN reinforcement continuity systems; all of which are critical to the structural integrity of a building and essential to an accurate BIM model.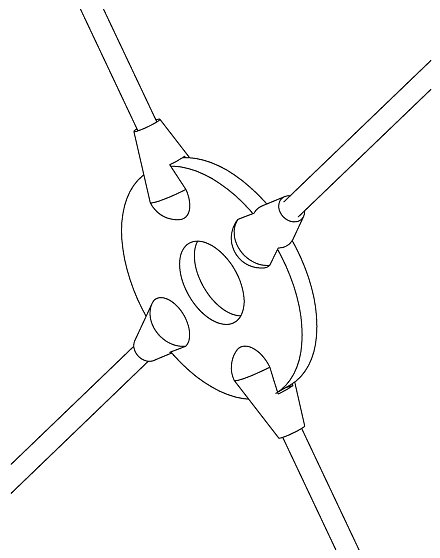 In addition to 2D and 3D product representations, each BIM Object includes embedded product information and associated data to support the specification and provide an audit trail for the components throughout the life of the building. The objects also feature parametric design settings which provide the necessary flexibility to create project-specific Ancon details.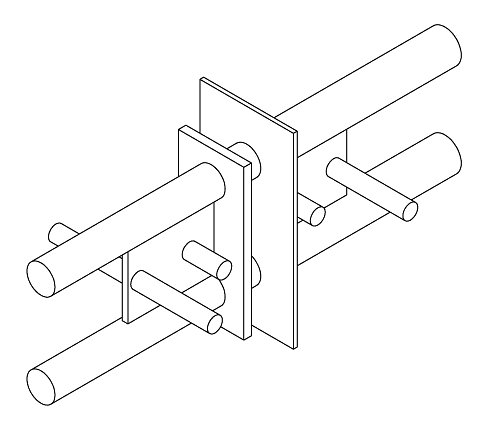 Ancon Marketing Manager, Annabelle Wilson said,
"We share the opinion that Building Information Modelling is the future for construction and are keen to ensure our clients are able to capitalise on the many benefits and opportunities it brings, including cost reduction, greater collaborative working and early clash detection. We are pleased to support the industry drive towards widespread BIM adoption by investing in the creation of BIM Objects"
For more information, please contact Ancon.
As a future-oriented, innovative company, Leviat focuses on the ever-changing requirements of the industry, and our latest development combines the portfolio of Ancon and Halfen Tension Systems to ensure we meet the individual requirements of our customers.
Leviat showcased some of Australia's most trusted and innovative connecting, fixing and anchoring solutions at Sydney Build 2022.