Edgewater Apartments - Newport Quays, Port Adelaide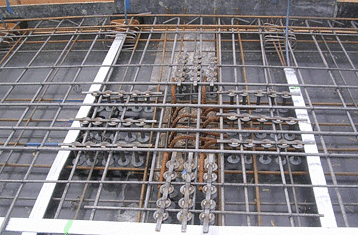 An Ancon Shearfix Punching Reinforcement system has been installed in a $1.5 billion waterfront development at Newport Quays, Port Adelaide.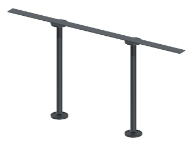 Edgewater Apartments are situated on the banks of Port Adelaide's historic inner harbour. As part of the development, three four-storey apartment towers are being built. The structure for each storey consists of a post tensioned flat slab supported by columns. Due to the punching shear problems that are inherent in flat slab designs, an Ancon Shearfix Punching Reinforcement system was designed and installed around the majority of the columns in the structure. The Shearfix system eliminated the need for column capitals hence providing greater floor to floor heights and improving the speed of construction.
The slab panels in the structure ranged from 5.5m to 8.5 - 9.0m in length and the slab thickness at each level was typically 220mm, which supports a superimposed dead load of 1.5 kPa, a live load of 2 kPa internally, and 4 kPa in the balcony areas. Due to the large spans in some areas of the slab, the design required the studs to be 20mm in diameter.
The structural engineers, Wallbridge and Gilbert, made use of Ancon's Shearfix Design Program on this project, and commented on the program's ease of use.
Related Products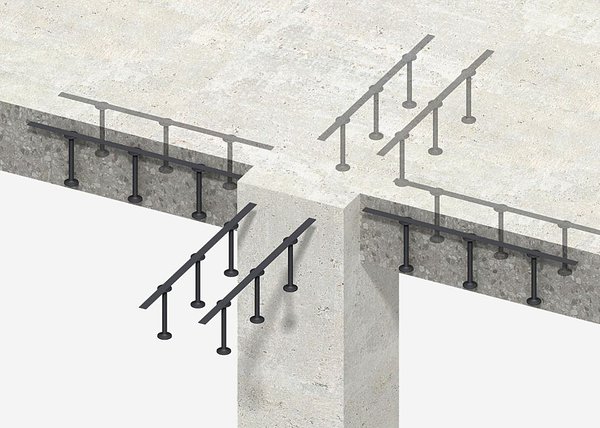 Used within a slab to provide additional reinforcement around columns, Ancon Shearfix is the ideal solution to the design and construction problems associated with punching shear.
As a future-oriented, innovative company, Leviat focuses on the ever-changing requirements of the industry, and our latest development combines the portfolio of Ancon and Halfen Tension Systems to ensure we meet the individual requirements of our customers.
Leviat showcased some of Australia's most trusted and innovative connecting, fixing and anchoring solutions at Sydney Build 2022.