North South Bypass Tunnel, Brisbane
Lindapter steelwork fixings simplify construction of ramps for Australia's longest tunnel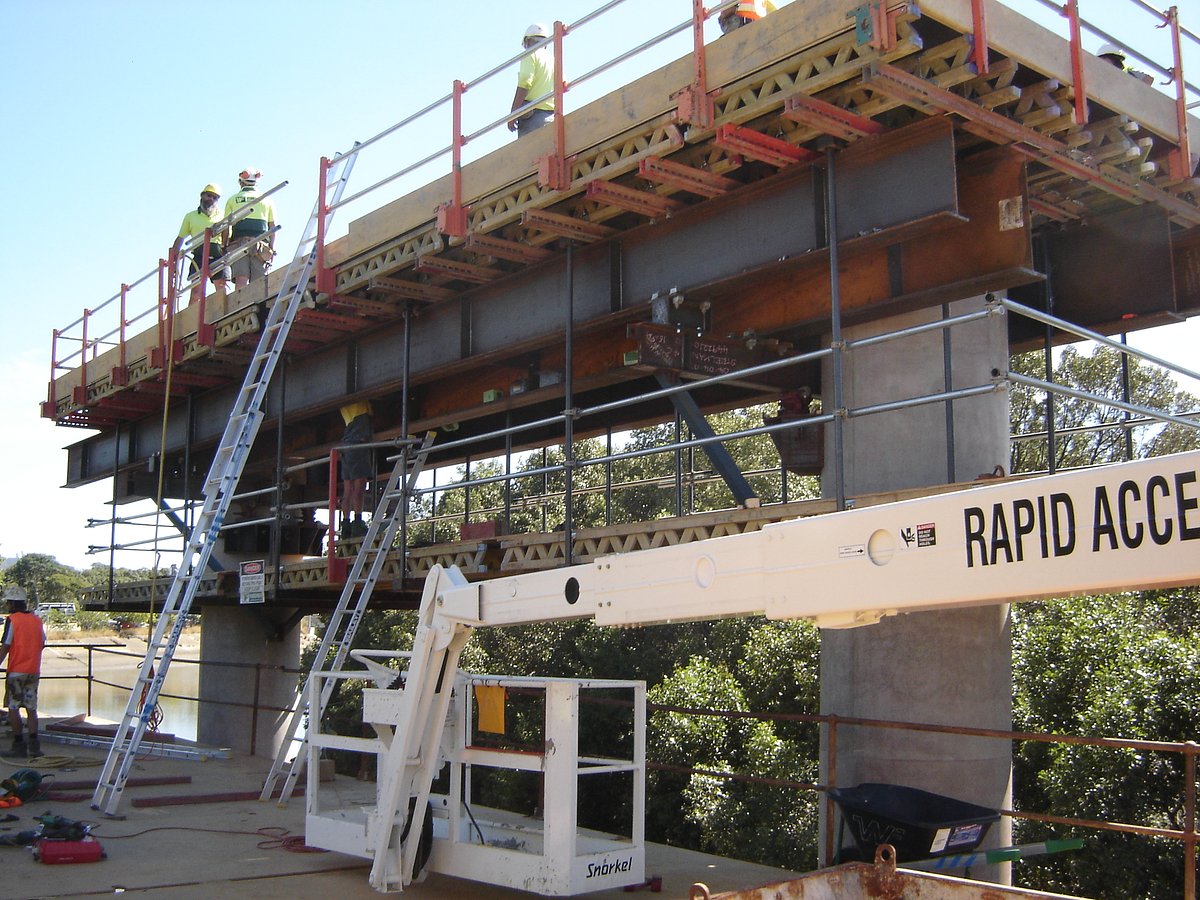 Lindapter steelwork clamps are simplifying the construction of the on/off ramps needed for the Brisbane North South Bypass Tunnel project. When completed, this 6.8 km long construction will be the longest tunnel in Australia.
The piers that support the ramps are being made by the formwork and scaffolding specialists PERI Australia, and consist of a headstock supported by two columns. The headstocks are fabricated in situ, by pouring concrete into pre-assembled formwork.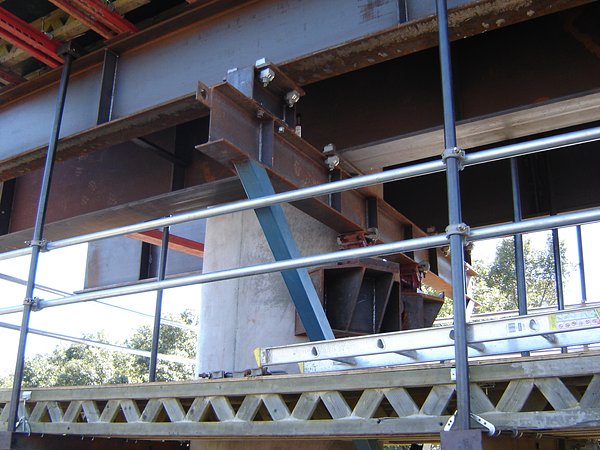 The formwork is positioned into place on top of the columns with the aid of some simple supporting steelwork. Bolt-on Lindapter clamps were selected as the means of assembling this girder-based supporting structure because they attach without the need to drill holes. The clamps may be moved easily, and this flexibility is critical, as the pier length and column spacings vary throughout the course of the ramps. As soon as the concrete gains enough strength, the formwork and support steelwork is stripped away, and adjusted to the dimensions needed to fabricate the following pier.
"Lindapter clamps have helped us create very cost-effective tooling for fabricating the piers required on this major project," says Fred Dagandan, Design Engineer with PERI Australia Pty Limited.
"Their ease of assembly, disassembly and adjustment, combined with special flexibility we have built into our formworks, means that we can quickly recycle. On this project, a total of some 60 piers are being constructed using just two sets of formworks."
Related Products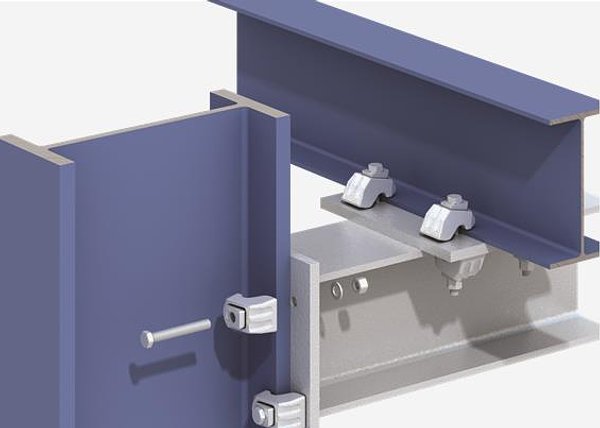 Lindapter offers innovative solutions to your connection requirements.
As a future-oriented, innovative company, Leviat focuses on the ever-changing requirements of the industry, and our latest development combines the portfolio of Ancon and Halfen Tension Systems to ensure we meet the individual requirements of our customers.
Leviat showcased some of Australia's most trusted and innovative connecting, fixing and anchoring solutions at Sydney Build 2022.